Finally we're through with the preparations for our SLOVENIA-SPECIAL.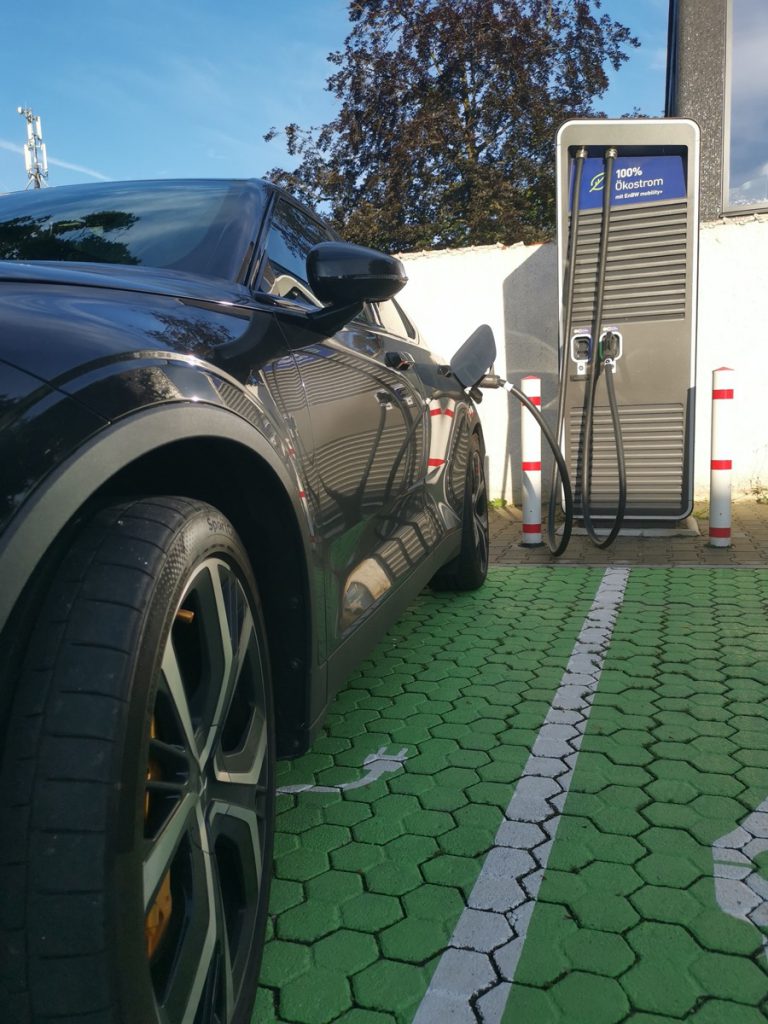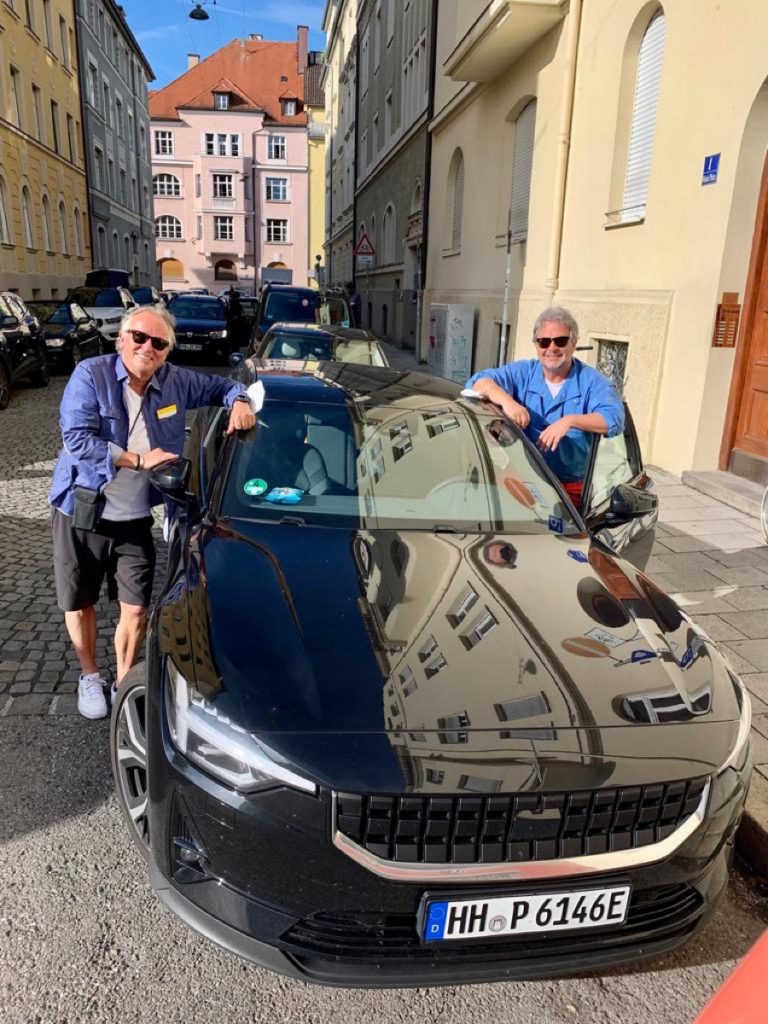 As a warm-up to our tour to Slovenia, we plan to visit three innovative companies in Austria. Our first stop for fast-charging will be the Hotel Kaiserhof, in Anif (Salzburg). The hotel's owner is a real Role-Model for all hoteliers who are open-minded about electric mobility. His charging infrastructure is probably unique in Europe and ranges from 12 Tesla Superchargers to a large solar carport with 10 connections to various fast chargers.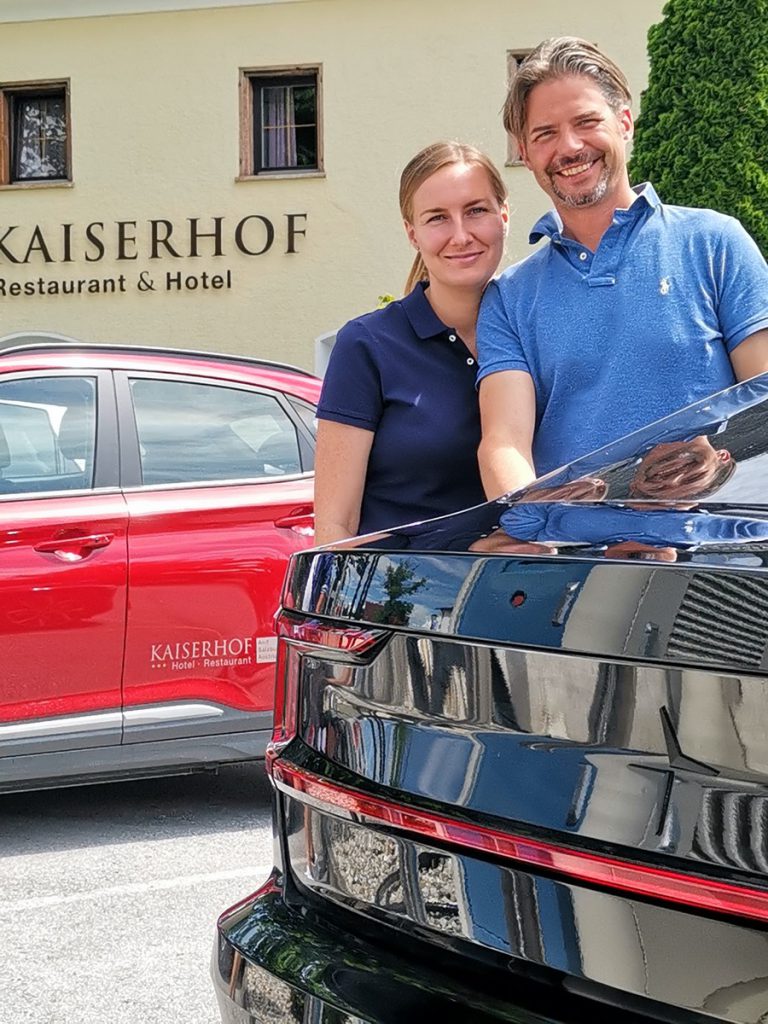 When announcing our arrival, he was just on his way to a kick-off event designed to present the range of ZERO motorcycles at the premises of the Salzburg international tennis tournament. Joining him there, we met the enthusiastic E-mobility -hotelier in the midst of a variety of the American motorcycle types. After having taken a bunch of pictures, we quickly followed him to his charging hub on the hotel site.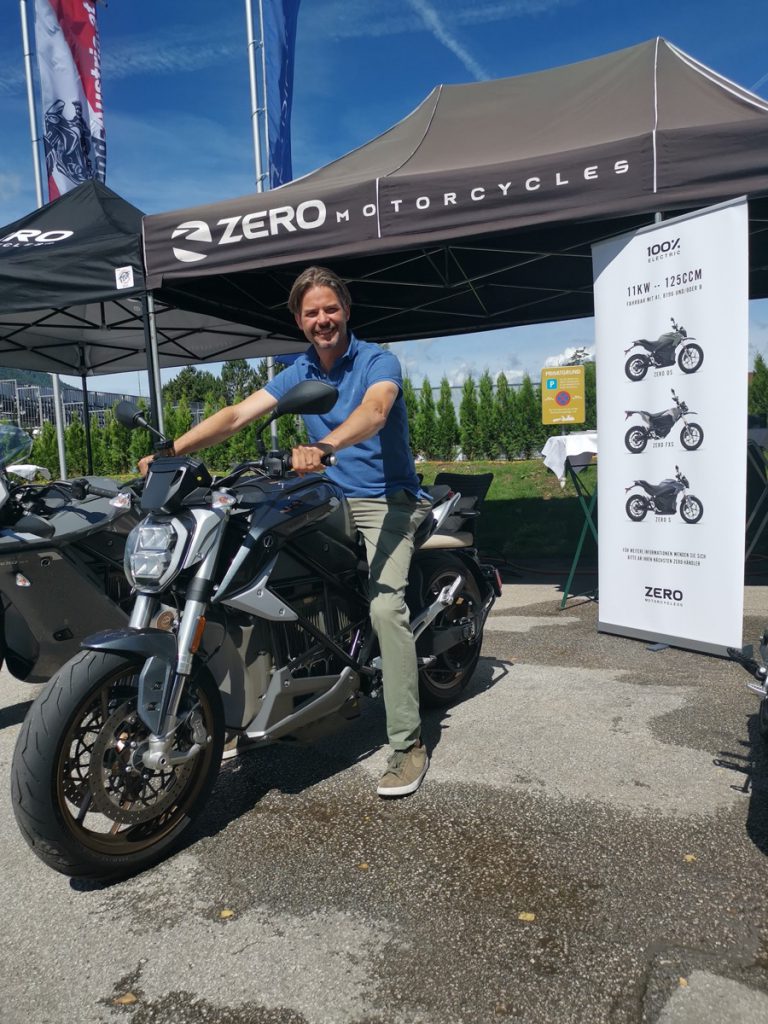 A paradise for Tesla drivers and quick-charge enthusiasts. Just the right place for our Polestar nick-named "Black Horse", to recharge its batteries with another gulp of 40 kWh in just a few minutes. After taking a picture of the hotel keeper and his wife we continued our journey to Styria with the next visit on our agenda, DiniTech Ltd. We surely didn't expect Technology Leadership to be located in such an absolutely idyllic landscape. Even more astonishing that these multi-functional chargers, mostly mobile ones, are built in an ultramodern production hall with a simply wonderful log-built structural system.
We left beautiful St. Stefan, taking one of these NRGkick Toolsets with us – not only in order to be prepared for possible charging emergencies, but also for testing purposes. We will take it back there on our next trip when the new production hall is finished.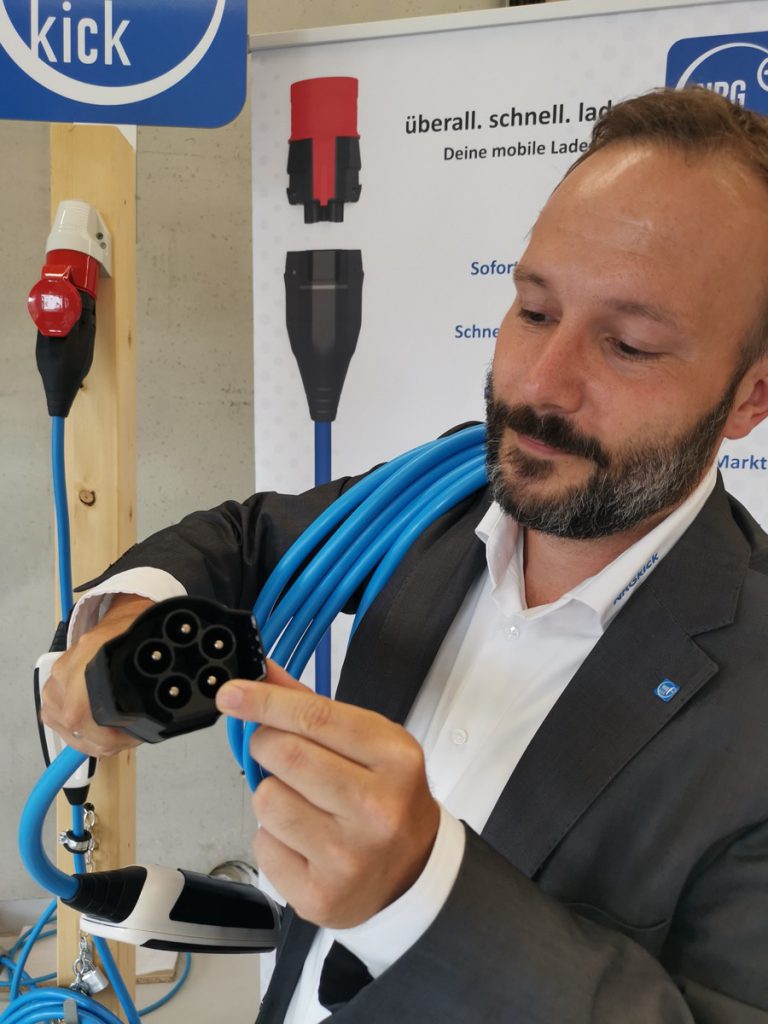 Before we left, CMO Gibert Neubauer explained the NRGkick's functional principles and after that we took a picture of him and DiniTech-founder Dietmar Niederl in front of the production hall.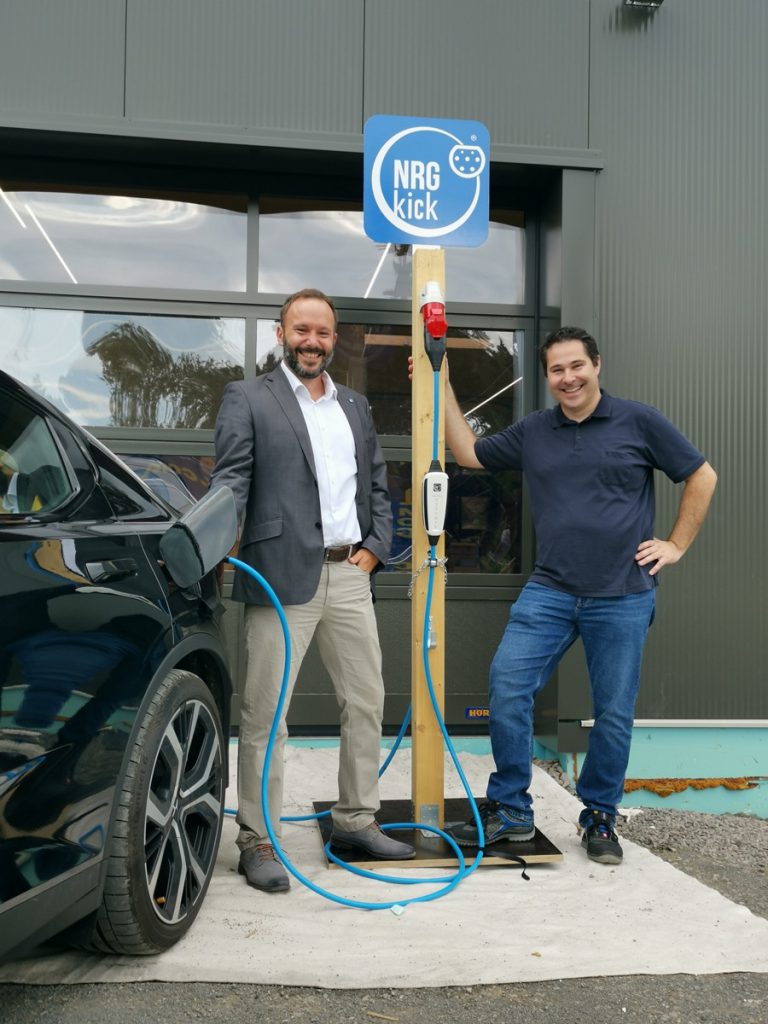 As we need to get to the Rogner Bad Blumau before 6 p.m. for Lutz to get Covid tested for entering Slovenia the day after, we're in a hurry now. Yet we arrive in time and thus we can even look around Friedensreich Hundertwasser's amazing architectural wonder. We hardly find adequate words for this architectural masterpiece, taking a roundtrip with an electric golf-car, taking pictures and film sequences. So why should we leave already tomorrow? Thinking of Goethe's Faustus and asking ourselves whether this moment couldn't stay just a little bit longer:
"Stay a while, you are so beautiful
Then you might cast me into bonds
Then I would gladly end my life"
Finally, hunger prevails over emotions and fine arts and we decide to grab a bite.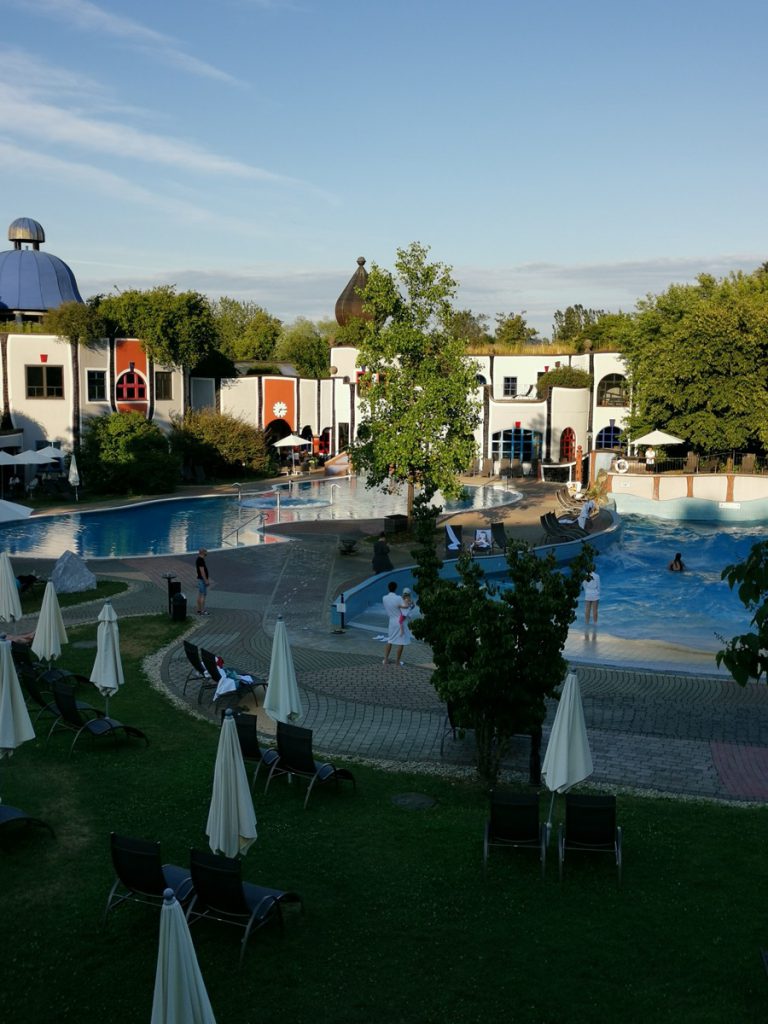 The outstanding buffet represents just another highlight among all the impressive moments of our first day of our Slovenia adventure.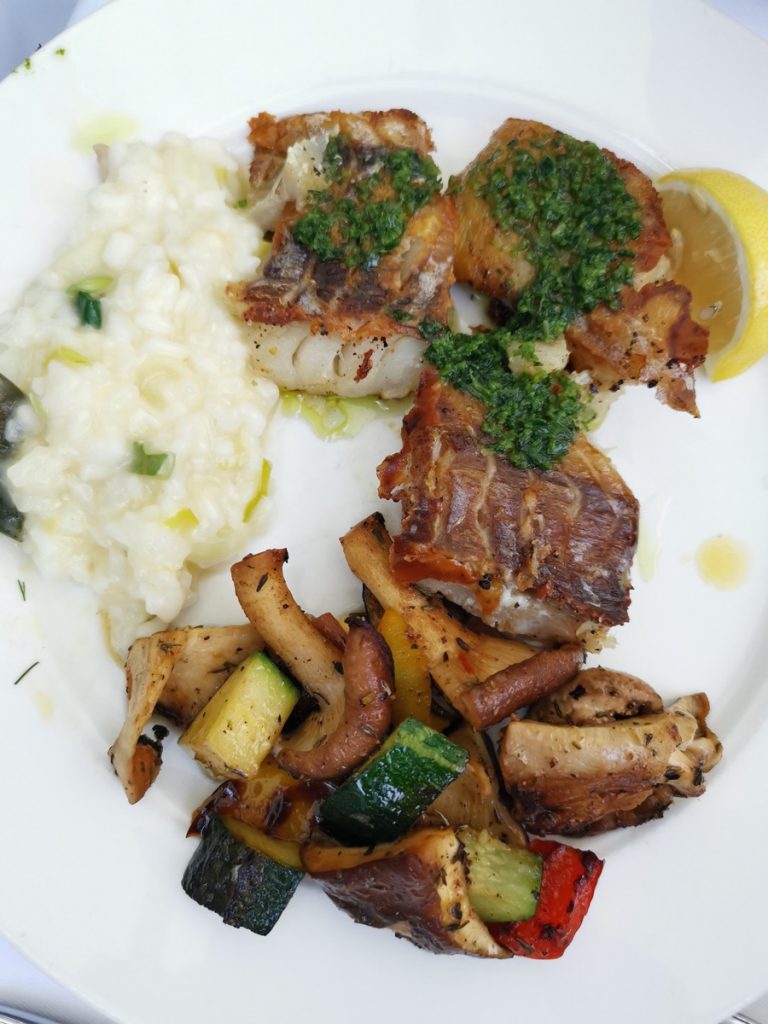 Just take a look for yourself, it's only a still life of our night-meal. Just try to go there, you won't get disappointed. A world class thermal resort.
We want to personally check out what the shiny print and digital brochures on the "I feel Slovenia" website https://www.slovenia.info/en hold out in prospect.
We, i.e. Lutz Dürichen and Elmar Thomassek, are mostly interested in the sustainable destinations, innovative companies, the regional cuisine and face-to-face conversations with those people taking part in the future oriented design of their beautiful country. And of course we also want to check out the electrical options to get from A to B. Let's see if "Black Horse's" battery range will take us to our destinations without bigger struggles. According to what we've heard, the charging-infrastructure is said to be well developed, so let's check out whether we will get sufficient charging performance with our Plugsurfing token.
Text: Elmar Thomassek
Pictures: Lutz Dürichen
Stations: Munich – Anif b. Salzburg – St. Stefan im Rosental – Bad Blumau