Staying true to the motto "The early bird catches the worm" we got up at dawn to watch the sunset over Rogner Bad Blumenau and Hundertwasser's colourful buildings.
Re-invigorated with a small selection from the first-class breakfast buffet and a cup of coffee we hopped on our freshly charged Polestar 2 and drove to Riegersburg in Styria, known for its medieval castle situated on a dormant volcano 200 metres above the village.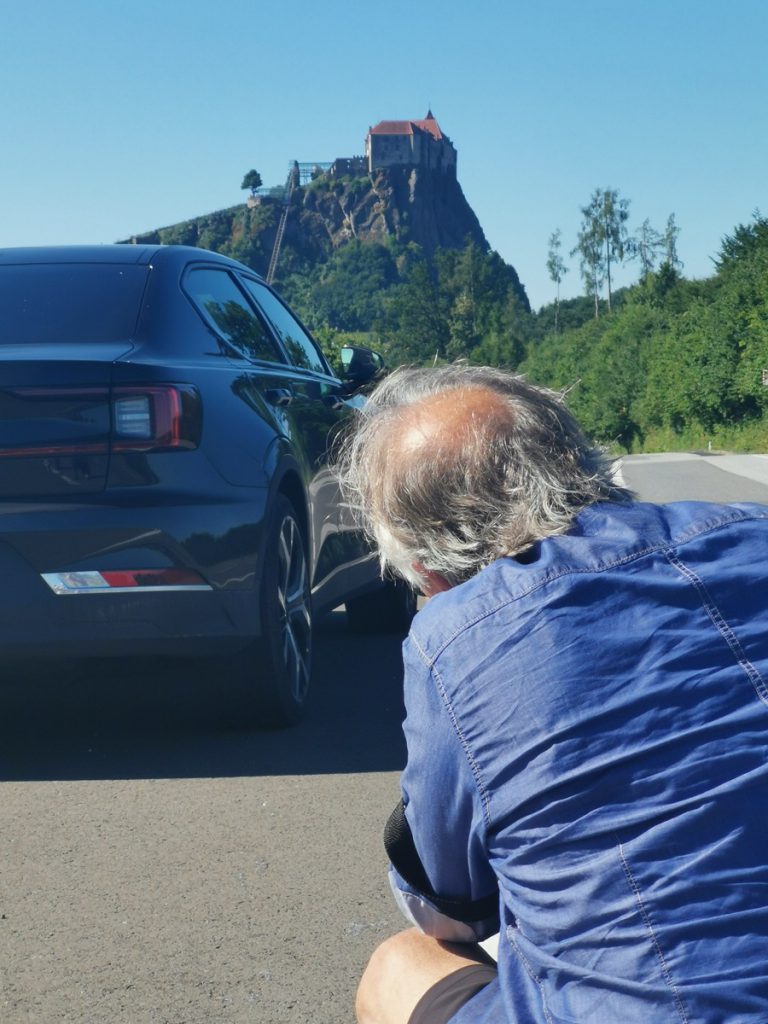 We had arranged to interview Josef "Sepp" Zotter, an Austrian entrepreneur and owner of both a chocolate factory as well as the "Zotter Adventure World". Needless to say this encounter with Zotter turned out to be an inspiring experience for us – and we hadn't even made it to Slovenia!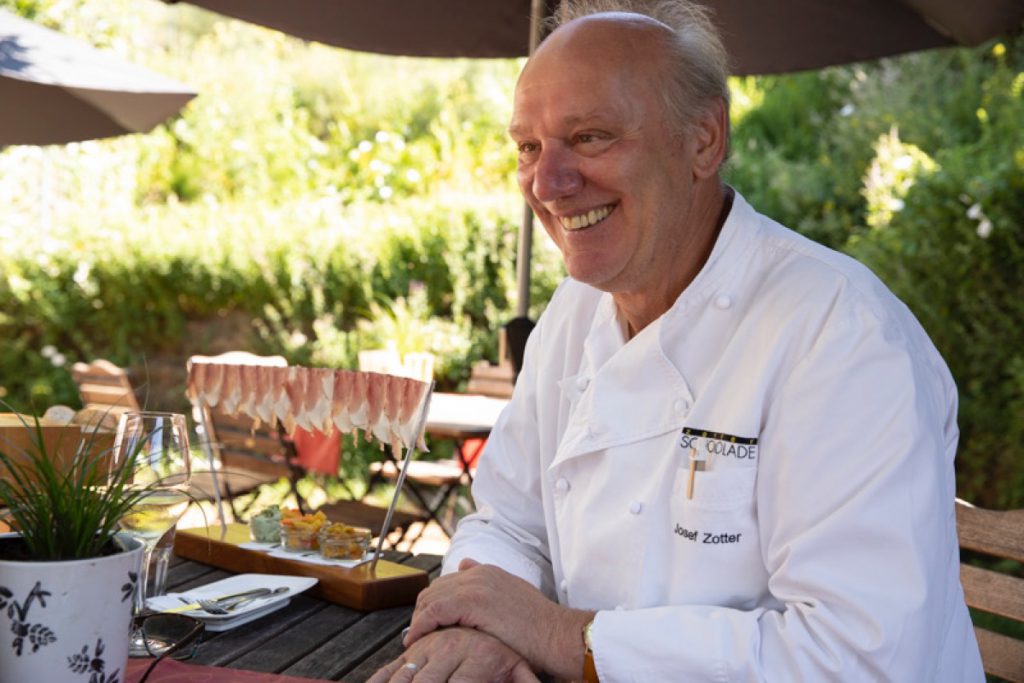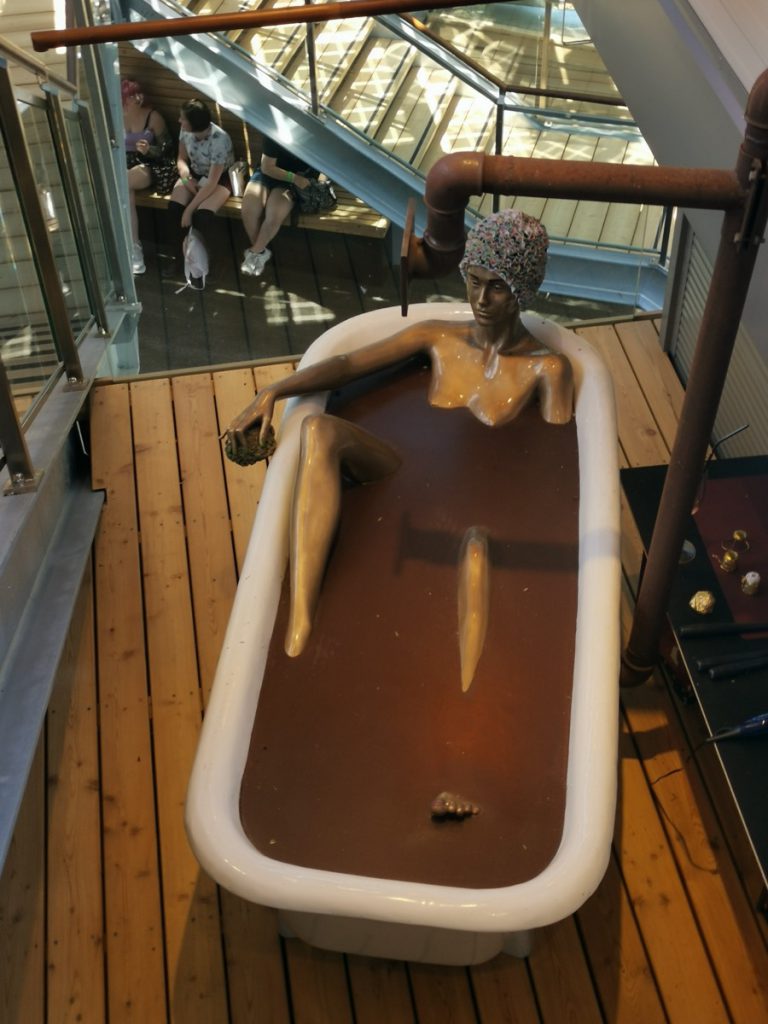 Initially, we had anticipated to interview Zotter for about half an hour – we ended up staying with him for three and a half. The Austrian, who has made a name for himself as a "pioneer of organic chocolate production", personally guided us through his "Zotter Empire" while reciting interesting stories and amusing us with little anecdotes. His ingenuity and courageous entrepreneurship definitely gave us momentum for our onward journey towards Slovenia.
We will soon provide a detailed report about our experiences in the "world of sustainable chocolate production" in our Slovenia Special feature as well as a "Electricity with"-portrait of Josef Zotter.
Our now slightly foozled time management meant we had to move up a gear and take advantage of the Polestar's horsepower. Having finally crossed the border to Slovenia, we stopped briefly at the health resort Bled and its adjoining Lake Bled before driving on to Bohinj where we would spend our first night in Slovenia.
We arrived at our accommodation, the Hotel Sunrose 7, late in the evening.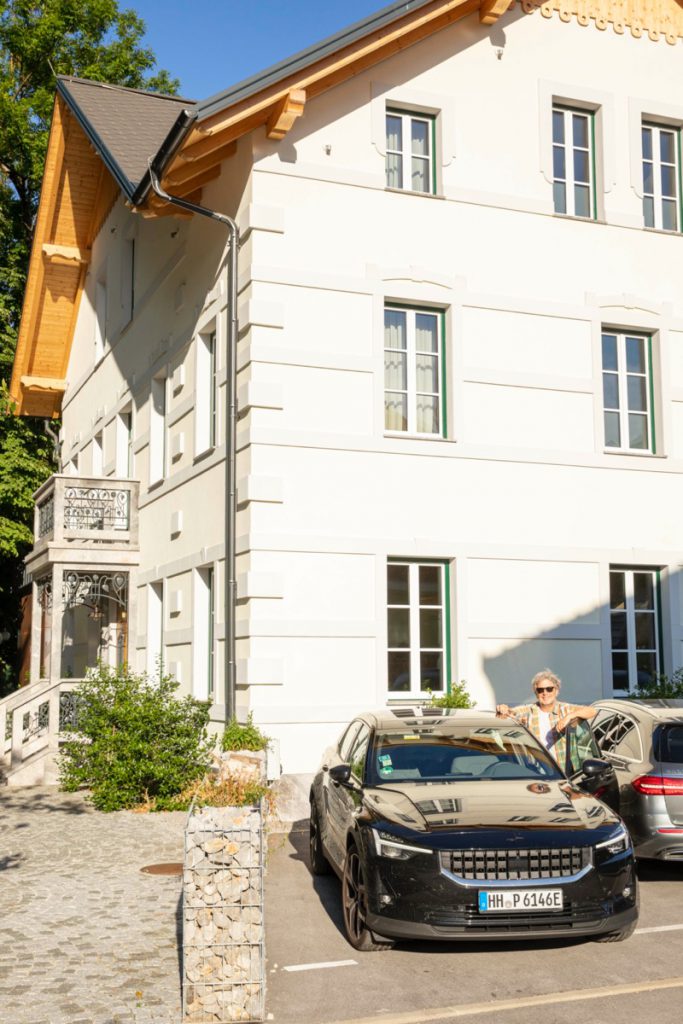 Text: Elmar Thomassek
Pictures: Lutz Dürichen
Destinations: Bad Blumau – Riegersburg – Bled – Bohinj