Spectacular is another story: but the "premium hiking trail" along the Danube in southwestern Bavaria can boast other qualities: with calm lakes instead of thundering waterfalls, with level but no less exciting paths instead of dangerous via ferratas. If you are tired of crowded trails in Upper Bavaria, the route along the Danube in Swabia is recommended.
Jogging, walking, hiking – in extraordinary times like ours, these types of leisure activities are still among the things that are allowed without danger. And in order to find relaxation in nature and to let the much-cited soul dangle, one does not have to go far afield. In fact, good things are very close by – especially for Germany's southern residents. The DonAUwald hiking trail is one of 600 premium hiking trails in Germany certified by the German Hiking Institute. It starts in Günzburg and ends in Schwenningen – or vice versa. Attention: the small town of Schwenningen on the Danube is not to be confused with Villingen-Schwenningen in Baden-Württemberg!
Depending on your taste, you can choose your own stage – from place to place, or you can follow the recommendations on the DonAUwald hiking trail website. With sections ranging from an easy 8 km to daily stages of 27 km, there is something for everyone who likes to explore nature on foot. And it offers all those the chance to escape from everyday life for a while who look, listen and smell carefully, and is – still – considered an insider tip.
Close to the ground and always on the water
The website itself speaks of "Germany's flattest premium hiking trail" – this is perhaps intended to deter all those hikers from Bavaria who prefer to climb peaks, but to attract those flatlanders who want to take things more leisurely. A whole 68 metres of difference in altitude must be overcome if you want to walk the whole tour in several days. That would be a total of 59 kilometres. The route from Lauingen to Dillingen is suitable for families with children – include a paddling break at the narrow canals in the Lower Brunnental! Professional hikers take the sporty 27 km stage from Günzburg to Lauingen. For ambitious Sunday walkers who do not want to take on too much strain, there are plenty of options for adapting the route to your own fitness.
Big stream and small ponds
A great companion is the Danube – which is only blue when the sun is shining – otherwise it is muddy brown and green in all shades. But it is not the only source of water. The hiking trail leads along small bathing lakes and ponds, you cross ponds and streams dry-footed on boardwalks; narrow paths lead through nature reserves and deciduous forests.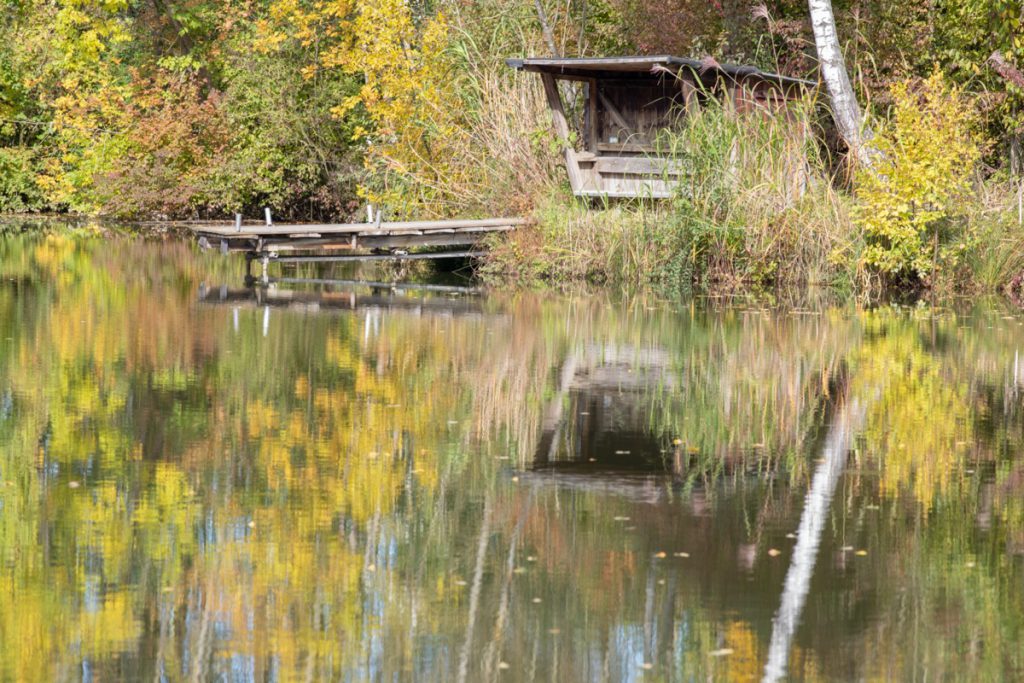 The Kneipp facility in Lauingen invites you to take a stork walk. A detour to the idyllic Hofmahdschwaigsee lake near Höchstädt is worthwhile. In addition to the lively splashing, the rustling of the trees and various birdsong are constant companions in spring and summer. The lakes along the route attract amateur ornithologists and professional birdwatchers alike.
Diving into the alluvial forest instead of the Shire
No floodplain land with wondrous creatures – but the alluvial forest is a very real paradise for rare bird and plant species, which can be discovered with a bit of luck at the edge of the path and along streams and lakes. If you look up, you will get a jungle feeling with gnarled old oaks and densely overgrown deciduous trees. You don't have to travel halfway across the globe to New Zealand in the footsteps of the hobbits.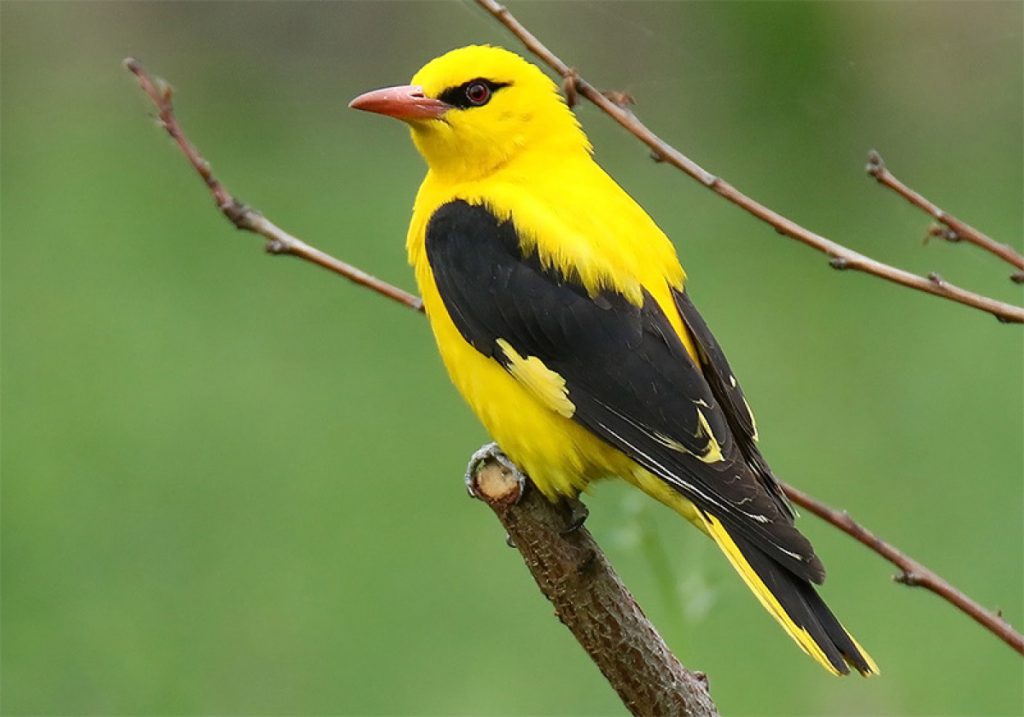 The Swabian Danube Forest was created by flooding. The lake landscape along the path was created by gravel extraction; creepers and water lilies were able to reclaim their home here. You can also encounter an animal companion along the path, at least its architecture. Between Dillingen and Blindheim is his realm. Here it leaves behind "highways" and buildings, which in turn provide habitats for other small creatures. So the beaver is a very social creature. But it is also shy. It only becomes active when dusk falls and it gets dark – so you will rarely meet it in person. The situation is quite different with the birds. With patience, leisure and a good pair of binoculars, the DonAUwald hiking trail is a good destination for bird lovers.
Retreat for migratory birds and native observers
Also present in the floodplain forest: the kingfisher with its splendidly coloured plumage. But spotting it requires a bit of luck and attentive eyes. On the 16 km long stage from Offingen to Lauingen, you pass the Faiminger reservoir, one of the largest bird migration resting places in southern Germany. Thousands of migratory birds gather here in spring and autumn – a Mecca for ornithologists. It is not only important for migratory birds to settle down for a rest, but also for hikers.
Rest in the barrel and taste the cheese
If you are not only planning a one-day tour, but would like to ambitiously "tackle" the entire route of 59 km in a hike lasting several days, you will find a good selection of "feel-good" places along the route that are committed to sustainable management. A good place to start is Donautal Aktiv in Bächingen. There you can get recommendations for country inns and hotels and farm shops that offer regional specialities. In the holiday home of the Wohlfühloase in Gundelfingen, for example, you can enjoy the end of the day in the heatable outdoor wooden hot tub. Those who want to take a trip back to their childhood: There is a hay hotel in Leipheim near Günzburg. It offers another rustic attraction: sleeping in a barrel, which is more comfortable than it sounds.
At the Bertelemühle, the goats can be milked by strangers. Afterwards, be sure to stop by the in-house cheese dairy and try a bite. The operators make the cheese according to organic guidelines.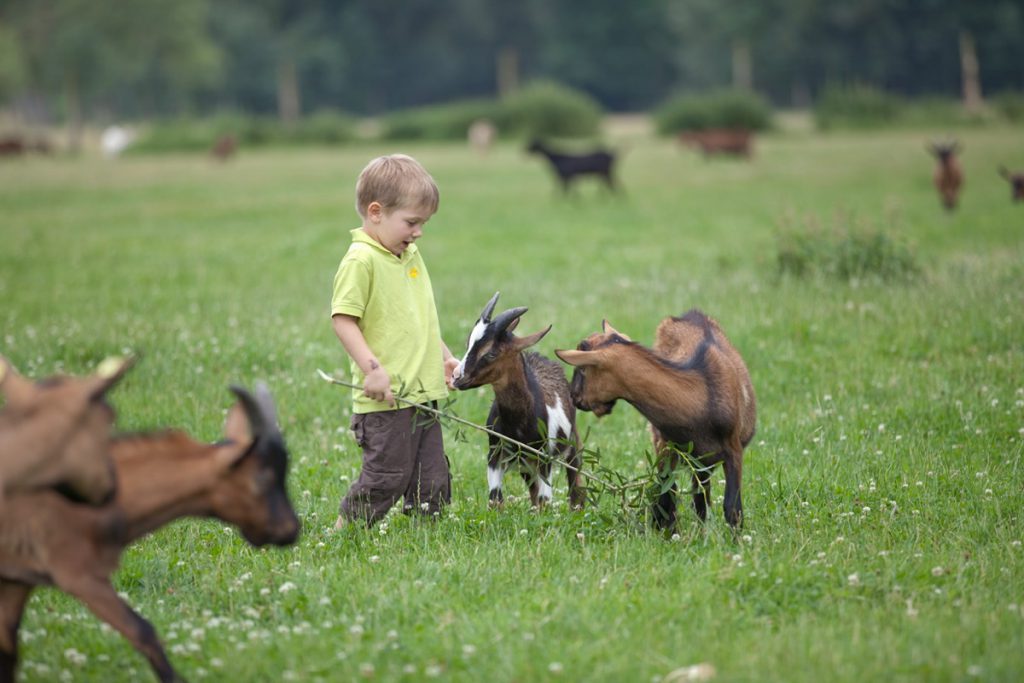 Meat eaters are in good hands with the Delle family in Gundelfingen. But a stay there is not for the faint-hearted carnivores. Because if you visit Lionel, Luca or Lance in the pasture in the morning, you might be hurt when your brother is on your plate in the evening – smartly wrapped in two burger halves. The host family breeds Angus cattle themselves and has already won several championships with their bulls.
Stay overnight: sometimes stylishly modern, sometimes like 300 years ago
If you also appreciate something special when staying overnight and value sustainability, the Hotel and Restaurant zur Glocke in Höchstädt is the right place for you. The hotel is a feast for the eyes and built sustainably and barrier-free. The operators speak of the building, which is wrapped in larch, as "floating" – excuse me – "floating" as a cubic bar above the ground.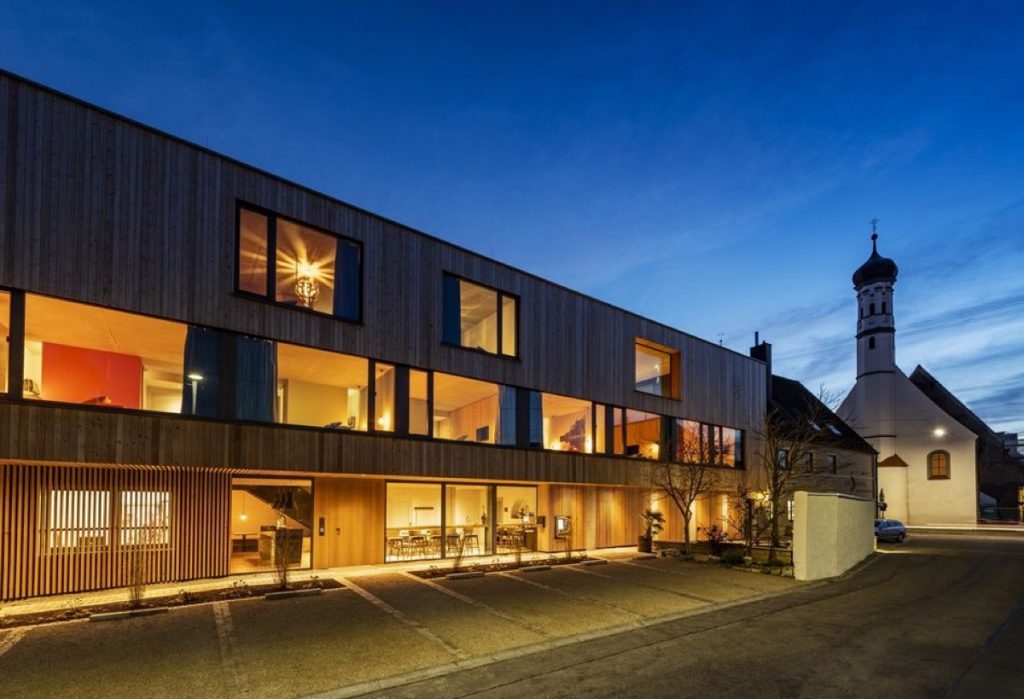 Those who like it more rustic are in good hands at the Breisach Mühle in Blindheim. In this 13th-century monastery farmhouse, you spend the night in King Ludwig beds. Guests are transported back in time to 300 years ago – the Breisach Mühle is located on historic ground, as the Second Battle of Höchstadt, better known as the "Battle of Blenheim", took place here in 1704.
Sustainable on the road
Hiking in nature is probably the most sustainable way to experience nature. Provided you take your rubbish back with you, stay on the signposted paths and do not wantonly destroy fauna and flora. If you walk at a brisk pace along the Danube, you will not have far to go from the railway stations of the individual starting points of the stages. This means that you can leave your car at home. Get off the train and off you go. The Danube valley railway running parallel to the trail connects all the stage towns, so you can easily return to the starting point of the hike by train.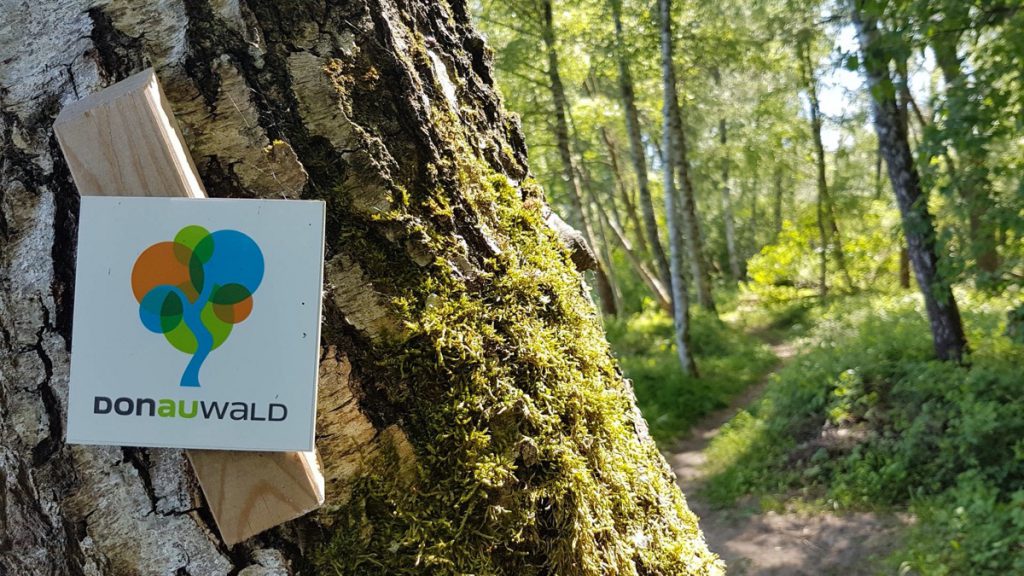 If you have already jumped on the electric bandwagon, you will find charging stations for your "Stromer" in most of the small towns along the route. In Dillingen there are several charging stations, in Lauingen there is one each directly at the town hall and at the town hall, in Gundelfingen, Höchstädt and Offingen there is only one each at central car parks. Only Blindheim still has to open up to this trend in order to attract e-drivers and not only those interested in history.
Final point: A short excursion into the history of language
Striking for the linguistically interested backpacker is the fact that the names of many settlements along the trail end in -ingen. This ending means that the settlements were very probably founded in the 6th or 7th century by Alemanni and Franks and that people settled here who felt they belonged to a leader. This is the case with Dillingen; it is assumed that the leader was called Dullo. The Swano clan probably settled in Schwenningen. The place name Offingen is probably derived from a clan leader called Offo. Gundelfingen, on the other hand, is named after one of the great Swabian noble houses from the 11th century. If you walk along the DonAUwald hiking trail, you are also walking a bit through time, so to speak.
Descriptions of the DonAUwald hiking trail and its stages:
Overnight stays along the route:
Donautaler feel-good oasis
Website
Riedhauser Straße 15
89423 Gundelfingen an der Donau
Schwarzfelder Hof
To stay in a barrel at the Schwarzfelder Hof in Leipheim costs 70 euros for 2 people in the low season and 80 euros in the high season.
Website
Schwarzfelder Weg 3
89340 Leipheim /Riedheim
Bertelemühle
40 goats live on the organic farm with an attached cheese dairy. Holiday flats cost between 80 and 105 euros per night depending on the season.
Website
Wasserburger Weg 123
89312 Günzburg
Hotel and Restaurant ZUR GLOCKE
The Glocke Touring Package (1 overnight stay for 2 people plus 3-course menu costs 85 euros per person.
Website
Friedrich-von-Teck-Straße 12
89420 Höchstädt
Gasthof Sonne and Donaumoos Angus
A "gentleman's size" T-bone steak from Angus beef costs 29.90 at Gasthof Sonne, the Angus burger is available for 14 euros. Fillets and steaks can also be ordered in the online shop: https://sonne-gundelfingen.de/steakshop/#angus_fleisch
Website
Hauptstraße 56
89423 Gundelfingen
Breisach Mühle
A double room costs 62 euros per night with breakfast.
Website
Nebelbachstraße 15
89434 Blindheim
Weitere Informationen zu Unterkünften und regionalen Spezialitäten sowie Ladestationen entlang der Route:
Donautal-Aktiv e.V.
Team Tourismus & Naherholung – Schwäbisches Donautal
Hauptstraße 16
89431 Bächingen