Hardly any hotel offers its guests vegan delicacies as consistently and at such a high level as the Naturhotel "aufatmen" in Leutasch. The logical consequence: Maria and Wolfgang Pfeiffer's hotel, located in the impressive mountain world of Tyrol, was recently awarded Austria's best hotel with a vegan offer.  
After the "Vegane Gesellschaft Österreich" together with the magazine "HGV Praxis" had repeatedly created a ranking of the most veggie-friendly restaurateurs in Austria, the jurors now turned their attention to the hotel industry for the first time. With success, because at the premiere 33 establishments were already involved, competing for the award in various categories such as city, holiday or wellness hotels. 
The two main evaluation criteria were directed at the vegan gastronomic offer as well as its communication, whereby the main focus was on how detailed and animating the explanation of the dishes, their composition and origin is. At the "Naturhotel aufatmen", guests can even witness the creation process of the dishes and receive helpful tips from the hosts and chefs for preparation at home. 
Guests are served a vegan menu with a choice of two different main courses, which are based on seasonal ingredients and also contain a larger proportion of organic ingredients.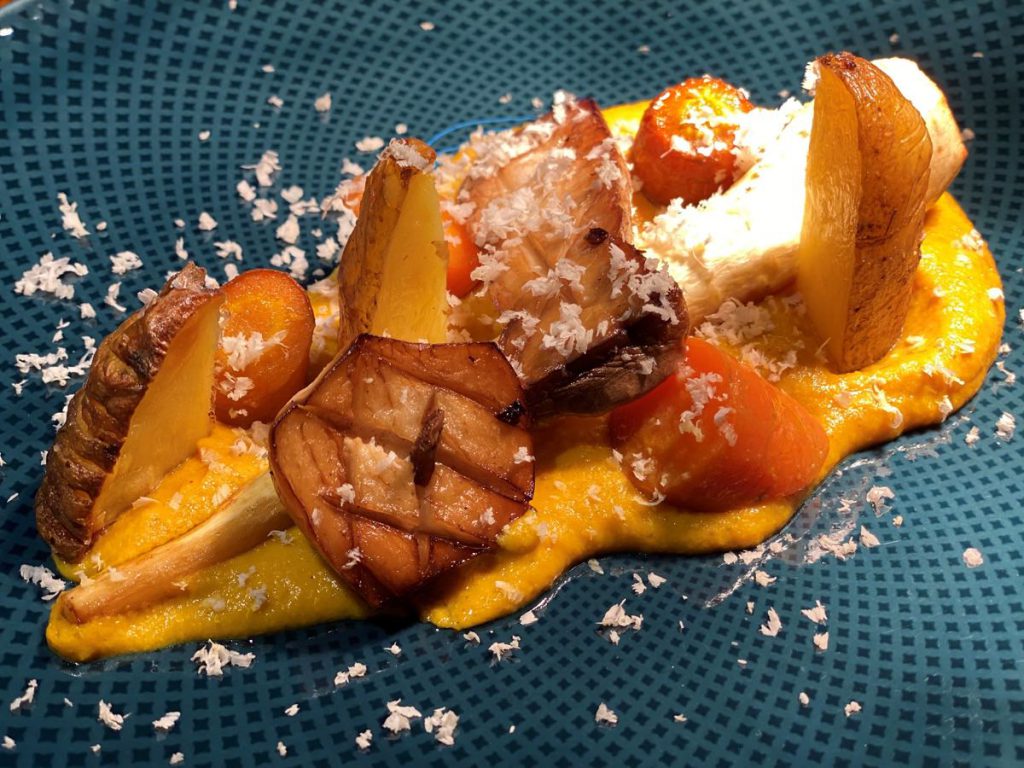 In addition to typical Tyrolean or Alpine dishes such as Gröstl or Kaiserschmarrn, which are reinterpreted by the aufatmen kitchen team and prepared exclusively vegan, guests are also served "exotic" culinary delights such as poached peaches with paprika ice cream. The quality of the gastronomic offer is largely due to the fact that "aufatmen" only offers vegan dishes and the kitchen is staffed by specialists. 
The jury not only awarded the holiday destination of the Pfeiffer couple as the winner in the holiday hotels category, but also chose it – by a wide margin – as the overall winner of all categories. 
Vegane Gesellschaft
Naturhotel aufatmen
Text: Peter Grett
Images: Naturhotel aufatmen