In the past, it was a matter of course that people took time to eat and enjoy each other's company. Today this is celebrated under the name "Slow Food" Carinthia wants to bring the Slow Food philosophy to the people and promotes sustainable and healthy food experiences.
Carinthia has committed itself to the Slow Food philosophy. What began three years ago with the world's 1st Slow Food Travel Destination in the Gailtal and Lesachtal valleys is slowly spreading its wings to the whole country. True to the guidelines: Rediscover old recipes, create culinary treasures in harmony with nature, pass on knowledge about traditional production methods.
BACK TO THE ORIGINAL WAY OF LIFE AND A SUSTAINABLE EATING CULTURE
Carinthia propagates the Slow Food way of life. Of course, this is also to attract tourists for whom sustainable enjoyment and a conscious approach to nature are important. But also to ensure that Carinthia's own traditions are not forgotten. Slow Food Carinthia is an association of committed partners who have dedicated themselves to a healthy culture of enjoyment. They attach importance to the use of seasonal and regional products and the artisanal production of first-class food.
Many inns up and down the country are joining in. They offer fresh and healthy menus and want to consciously conjure up original taste experiences. Hosts reveal their insider tips about local producers and offer a glimpse into their kitchens. There you will find freshly caught fish from Carinthia's lakes, fresh milk from the neighbouring farmer, spicy alpine cheese and fragrant bacon from the surrounding region. Afterwards, it is best to toast with one of the fine wines from Carinthia's wine cellars. Craftsmanship up close
THE BREAD ARTISANS OF THE SOUTH ARE TREADING NEW PATHS
Ten master bakers stand for really good bread, take enough time for the production, use regional raw materials and bake bread with natural sourdough according to traditional production methods. But it's not just the bakers who let you look over their shoulders as they work. Visitors also have the opportunity to lend a hand and learn a lot about good food. For example, at Hans Steinwender's bacon production at Schloss Lerchenhof, where you can learn why the maturing period has its own rhythm. If you want to know how to make fine ice cream, you can take a look behind the scenes at Lissi's "kuhlem" farm ice cream. You can brew your own beer and be there when beekeepers harvest their golden honey.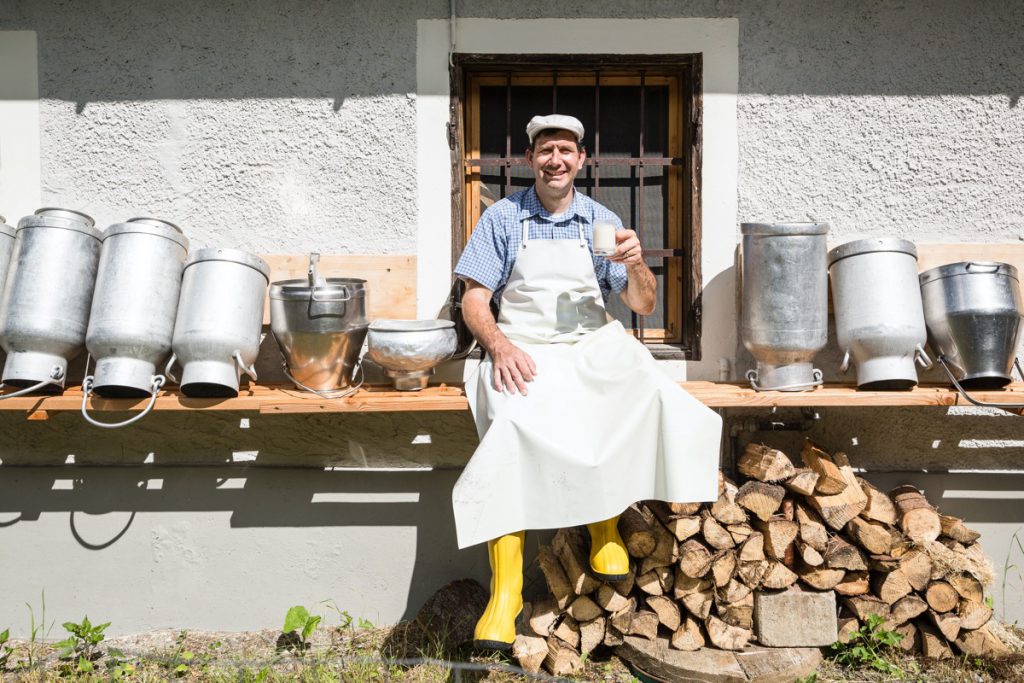 GO WHERE THE HONEY GROWS
In so-called Slow Food Villages, traditional village life is experiencing a renaissance. Master bakers and butchers show what is behind the Slow Food philosophy. Often, even adults don't know which fruits and vegetables grow how and how they are processed so that they develop their full flavour. Farmer, producer and restaurateur work together. This benefits villagers as much as foodies. In Slow Food schools and kindergartens, ancient knowledge about regional food is taught, children and young people are given access to a healthy diet and understand where the products come from.
KITCHEN GUIDE AS A TRAVEL GUIDE
Which restaurant serves freshly caught lake trout? Where can you find the best cheese specialities? Which Buschenschenke is open today and where do the popular culinary festivals of the south take place? The Carinthia Kitchen Guide has the right culinary address for every occasion and is the ideal guide to discovering the diversity of Carinthian Alps-Adriatic cuisine. It contains articles about regional producers and recipes to try out. In this way, you can take that holiday feeling home with you and sit down with a plate of Kasspatzn to the Alm-Öhi in your mind.
Further information
www.kaernten.at
www.slowfood.travel