Those who want to cruise along one of the most beautiful holiday routes in an environmentally friendly way with an "electric car" can do so in future without any range anxiety on the German Alpine Road. By initiating the pilot project "E-Mobilisation of the German Alpine Road", the Bavarian originals can be experienced along the almost 500-kilometre route in an environmentally friendly and resource-saving way.

With the project funded by the Bavarian State Ministry of Economic Affairs, Regional Development and Energy, a lead product was initiated with the following goals, among others: Densification of charging infrastructures along the route, transfer of know-how for travellers and locals as well as the provision of information and networking of all stakeholders with interfaces in tourism and electromobility. Travellers can already experience the German Alpine Road in an electric vehicle.

From Lake Constance to Berchtesgadener Land: Please charge up!
While the battery of the e-car is charging at one of the numerous stations or in the accommodation along the route, the soul battery can also be filled at the same time. Many charging stations are located in the immediate vicinity of well-known tourist attractions. And there are plenty of them along the route, such as famous castles, historic market streets, old farmhouses and house facades decorated with Lüftl paintings. Magnificent landscapes with fascinating mountain backdrops and the most beautiful lakes in the south of the republic invite you to linger. The breaks also offer the opportunity to experience Bavarian hospitality and many regional specialities. In this way, loading times of the car can be used for visiting famous cultural monuments and exploring the unique pre-Alpine landscape.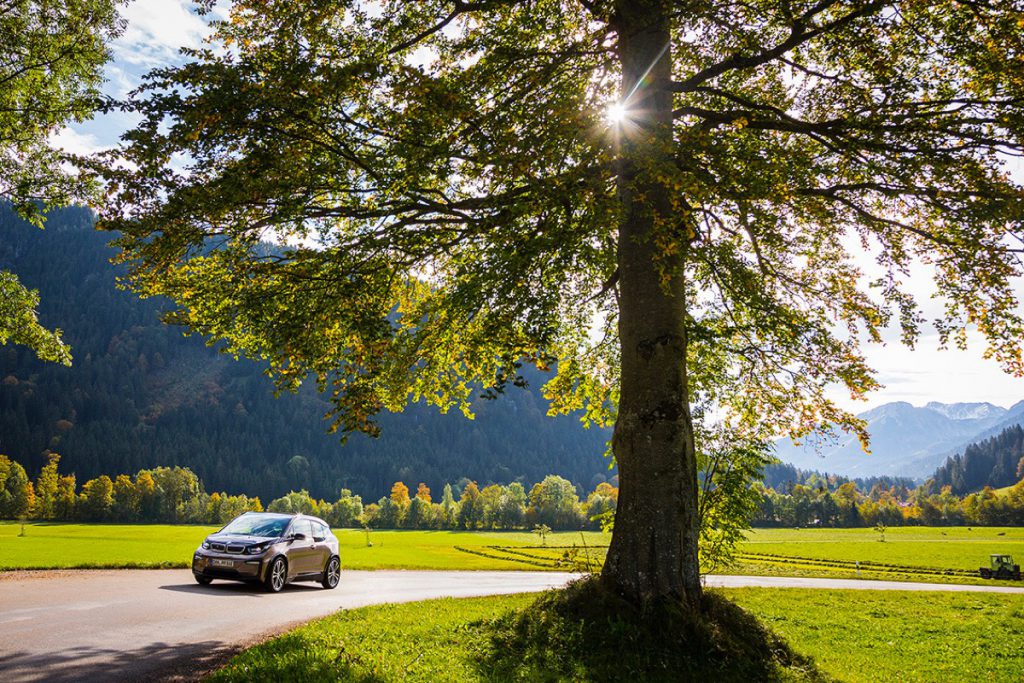 Attraktive Miet- und Serviceangebote
Interested travellers with their own vehicle or even without one will find the e-mobile experience as comfortable as possible: For those who do not have their own e-car, some hoteliers and municipalities along the German Alpine Road offer rental options. Sights around mobility and environmentally friendly energy generation and let you experience the topic live on site, for example during a tour of the Walchensee power plant or the Berchtesgaden salt mine, which gets two-thirds of the energy it needs from its own hydroelectric power plant. Since more and more guests are arriving with electrified vehicles, many mountain railways have now also recognised the signs of the times and are planning a charging infrastructure at the valley stations.
The embedding of the Bavarian Charging Atlas on the German Alpine Road website ensures a seamless information density of available charging points along the entire holiday route.
Further information on the pilot project is available at: www.deutsche-alpenstrasse.de/elektromobilitaet
Text: Werner Köstle
Pictures: German Alpine Road, photographer Ralf Gerard