– Promotion –

What You Should Consider BEFORE Buying a Charging Station
Preliminary Check Ensures Cost Transparency
Before you decide to install your own charging station at your home or garage, commission an electrician to inspect your home's infrastructure. He will check whether the existing building technology is sufficient for the installation or whether new cables or fuses need to be installed for the wallbox. He will also suggest an optimal location for the charging station. It is also important to clarify whether it can be installed such as to prevent theft and vandalism and ensure protection against direct sunlight. You will then receive a cost estimate for installing the charging station.
Charging Capacity: It Doesn't Always Have To Be 22 KW
Charging stations are typically offered with a charging capacity of 11 or 22 kW. In Germany, the installing electrician usually has to register an 11 kW charging station with your local transmission system operator, while 22 kW charging stations must be approved by the transmission system operator beforehand. Before making your decision, it is best to read up on how many kilowatts of power your vehicle uses for charging, as this is the decisive factor. A car that can only charge at 7.4 kW does not need a 22 kW charging station. Just 3.7 kW is usually sufficient if you primarily charge your car overnight. The charging power can be set at the charging station, unless you already know that you will soon want to charge a vehicle that requires greater power, or want to charge another vehicle in addition.
The Plug Type Must Match the Charging Station
The Type 2 plug has generally been the standard plug connection for alternating current (AC) charging in the EU since 2014; American or Japanese cars usually (still) have the Type 1 plug. Therefore, when buying a car (used car?), you should ensure that the vehicle model is compatible with the type of plug you choose, so that your charging station cable also connects correctly. If necessary, you can also use an adapter. This is not overly expensive and meets all safety requirements.
Cable Length: Consider Your Specific Premises
Is your car's charging socket located at the front, rear or side of your vehicle and how far away is the charging station? You should select the length of your charging cable accordingly. This will help you avoid, for instance, always having to reverse into the garage because the charger is otherwise too far away, or having a cable that is too long and is time-consuming to move out of the way.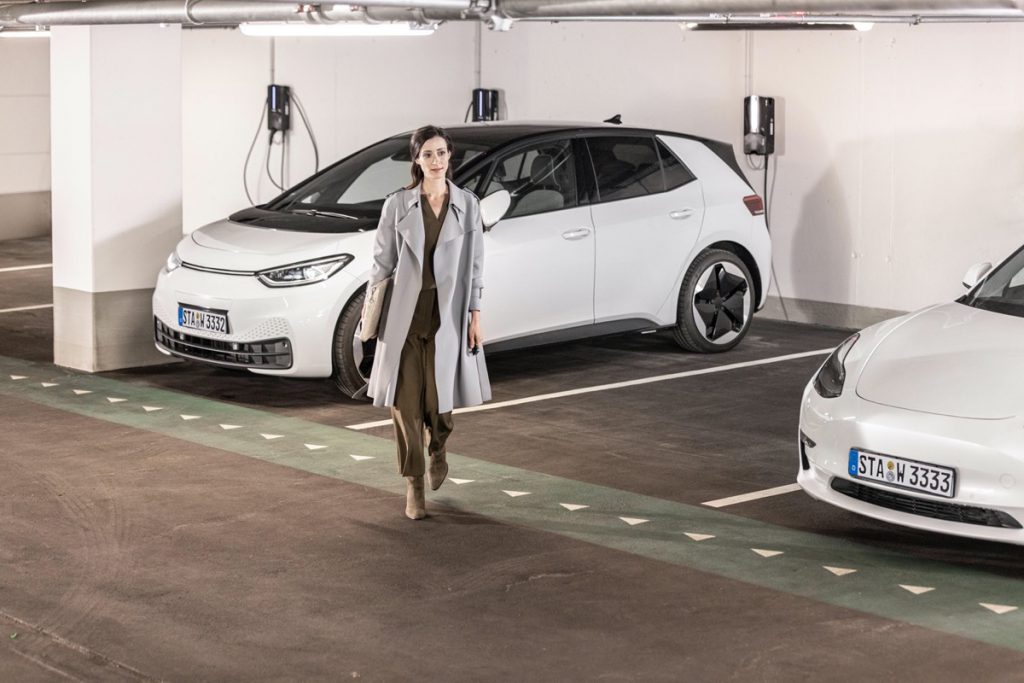 DC Residual Current Device: Is One Integrated Into the Charging Station?
When choosing a charging station, ensure that it has an integrated DC residual current device. Otherwise, an external "type B RCD" circuit breaker must be installed in addition, which can quickly become expensive. The electrician must in any event pre-install a "type A RCD" circuit breaker, but the cost of this remains reasonable.
Subsidies: Exploit All Possibilities
At www.webasto-charging.com you can find information and step-by-step instructions on how to apply for government funding. Before buying a charging station, check whether there are any additional local or regional subsidy programs at your installation site. Bear in mind that funding decisions are often time consuming, and you cannot place orders or purchase hardware without the funding first being approved (while the process is ongoing).
Back-end Systems for "Intelligent" Charging
Whenever the charging station is intended to be capable of more than just charging (i.e. "intelligent"), it requires a back-end connection. Sometimes this is offered with the charging station itself. Some charging stations are also capable of communicating with different back-end systems, which can then be connected too. You therefore have a choice, depending upon which back-end function(s) you require. Back-end systems ensure, for example, that you are able to control the wallbox (charge according to a fixed schedule or according to power availability), receive individual statistics for data evaluation purposes, and have it serviced or reserved remotely.
If Several People Use a Charging Station
If your charging station also has to be available to friends or neighbors, it must be accessible to all potential users. In such cases you can restrict access to the charging station to protect it from unauthorized users. This can be achieved with a simple key switch, authentication via Scan & Charge with a cell phone, or via a previously issued RFID chip. For example, to enable the monthly cost of electricity used for charging to be monitored, the charging station must be intelligent enough to generate charging statistics that can then be accessed via an app or Internet portal.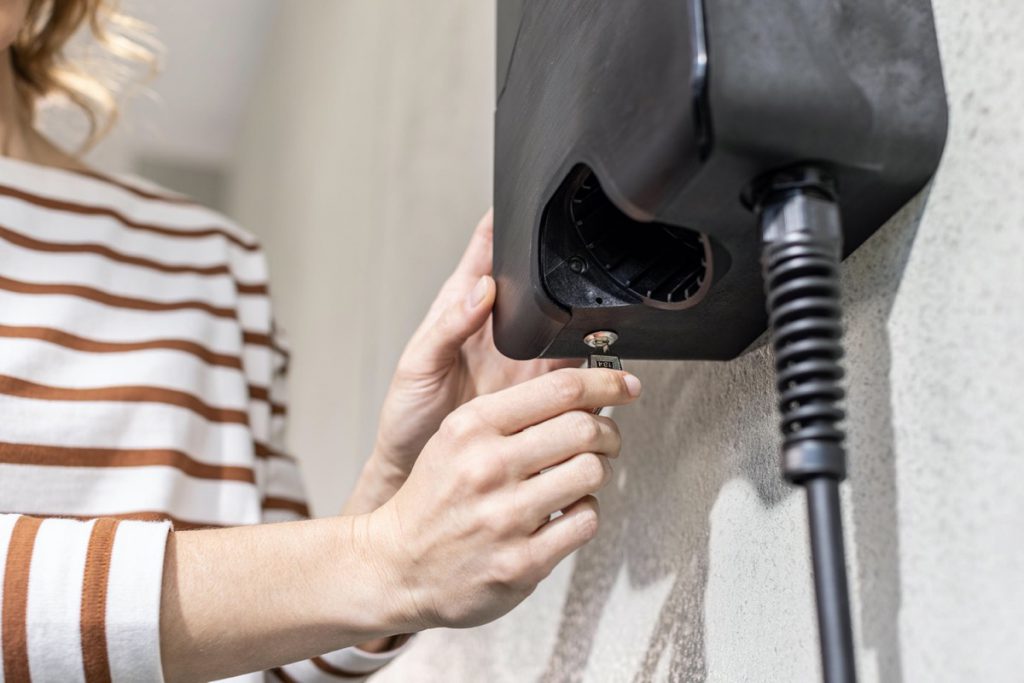 Charging Using Electricity From a PV System
If your house has a photovoltaic system, you can use the electricity it generates to charge your e-car in an environmentally friendly manner. To do this, you need a Home Energy Management System (HEMS), a smart meter (intelligent electricity meter) and a charging station with an appropriate communication interface (e.g. Modbus TCP).
Load Management Controls Multiple Charging Points
If you want to charge several electric cars at a single location, you should use a load management system. This ensures that the available charging capacity is optimally distributed among all the electric cars to be charged. With static load management, a fixed charging capacity is reserved for all charging stations and distributed evenly between several connected electric cars. Each active charging station is allocated the same charging capacity. With dynamic load management, the respective charging capacity is adjusted "in real time" to match the total power currently available. When electricity consumption in the building falls, more power is available for charging electric cars and vice versa.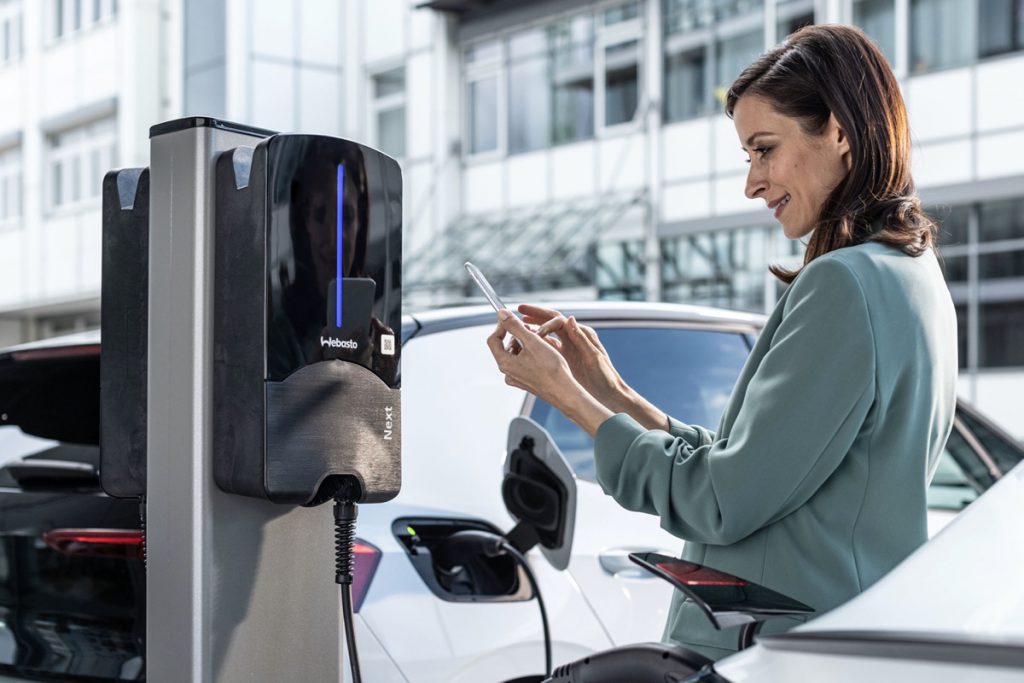 Energy Management Systems Ensure Optimal Power Distribution
If several vehicles are to be charged at a single location (as cost-efficiently as possible), or if you want to use electricity from a PV system to charge your vehicle (see above), you can control the electricity usage with a (Home) Energy Management System (H)EMS. Moreover, you can use a HEMS to network the wallbox with a fixed energy storage system, heat pumps or other devices.
You can find further information at www.webasto-charging.com.