With the Farley trekking trousers collection, VAUDE is opening up a new direction in the growing market of functional clothing as upcycled products. This time it's about hiking and cycling trousers based on worn-out and recycled car tyres. From the road directly to the leg, to use an up-to-date claim.
Plastic consists mainly of crude oil, as do car tyres to a large extent. If they are burnt at the end of their life, they release the carbon bound in them as CO2; the same applies if they are only stored, used as a weighting for foils in agricultural use or as crash energy guzzlers, or even "dumped" in the wild.
But it is often difficult to separate composite plastics, which consist of a mix of different plastics or other materials with different molecular structures, for recycling. So far, only 17 per cent of the 600,000 tonnes of used tyres produced in Germany each year have been recycled. In this way, 200,000 tonnes of oil could be recovered from the tyre rubber and 500,000 tonnes of CO2 emissions avoided.
Now the chemical giant BASF, in cooperation with a Saarland start-up, has succeeded in producing a pyrolysis oil from old tyres on an industrial scale in a thermal-chemical process and from this sustainable polyamide, which VAUDE uses as a basic material in the production of the trousers. This polyamide, which is "secondary" in a certain sense, replaces polyamide made from fresh crude oil as the primary raw material, so to speak. The product properties do not change, only the raw material petroleum is completely saved – where it is used for other purposes where the replacement is more complicated – and the energy required for production or the CO2 pollution produced in the process is reduced by 60 percent.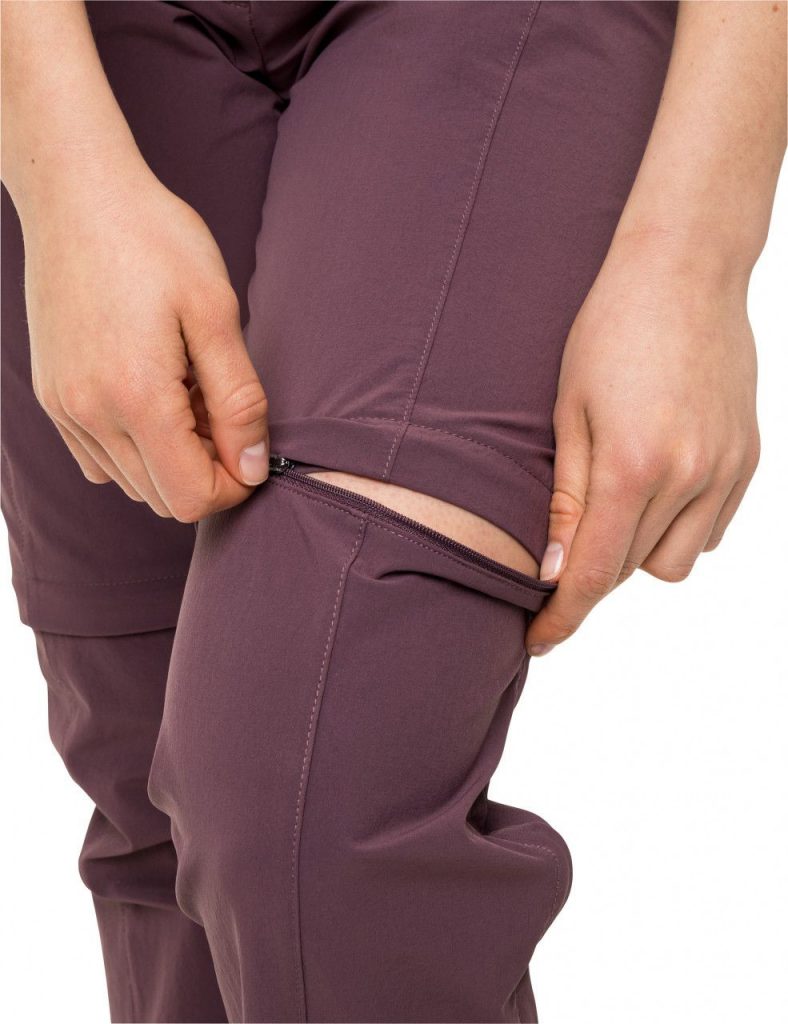 VAUDE uses the raw material for all products in its Farley trekking series as well as in the zip-off trousers of the Yarla cycling trousers series. These become popular "all-season trousers" by zipping off the legs.
Text: Werner Köstle
Image: VAUDE