The Kaiserhof, an almost 700-year-old traditional hotel near Salzburg, has become an international hotspot for electric mobility. E-car drivers from all over Europe come there to stay in smart rooms, enjoy the fine cuisine with regional products or exchange ideas with like-minded people in the "Kaiserbar" during charging time.
Sleep, eat & charge
The car park of the Hotel Kaiserhof in Anif near Salzburg is a hive of activity. The range of vehicles stretches from sleek sports saloons to small cars. The drivers stand outside, talk shop, examine each other's electric models or go to the restaurant or the Kaiserbar for a further exchange. A stone's throw away from the A10 motorway, the hotel, which is committed to sustainability and operates under the label of the "Sleep Green" hotel cooperation, has developed into a true hotspot for electric mobility. Tesla drivers have known the "Kaiserhof" for a few years now. At that time, hotel manager Richard Absenger provided the American e-vehicle manufacturer with space in his car park for the installation of "Superchargers". Since then, the hotel has become an internationally known trendsetter, whose director is now in demand as an expert and travels from lecture to lecture.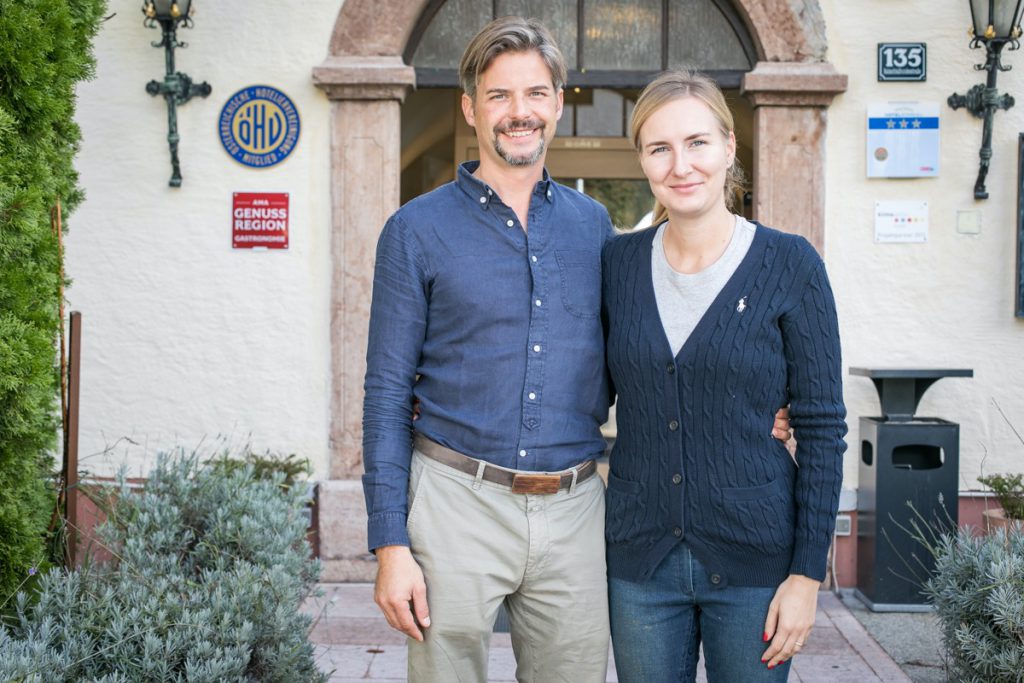 Attractive rental offers
The entire operation is optimally adapted to the needs of electric travelers; the hotelier has consistently trimmed its marketing to the topic of electric mobility. Half of the arrangements and packages include the use of electric vehicles. With tempting offers such as "TESLA EMotion" or "Triple-E", potential guests are whetted for electric driving with dynamic electric cars. "Tesla is an optimal advertising medium – we get completely new prospective customers and open up additional target groups," reports Richard Absenger. According to him, electric mobility arouses many positive emotions. Especially because of the great driving pleasure due to the rapid acceleration, but also because of the almost silent gliding along. The "Kaiserhof" currently rents out five Tesla vehicles in cooperation with a car rental company. The utilisation of the vehicles is more than satisfactory, and they are used for various motivations and purposes. Out of pure curiosity, as a wedding limousine or for longer trips, or even just for a short spin by hotel guests. More and more often, people from the region come by to test an electric car in more detail than the usual test hour at the car dealership.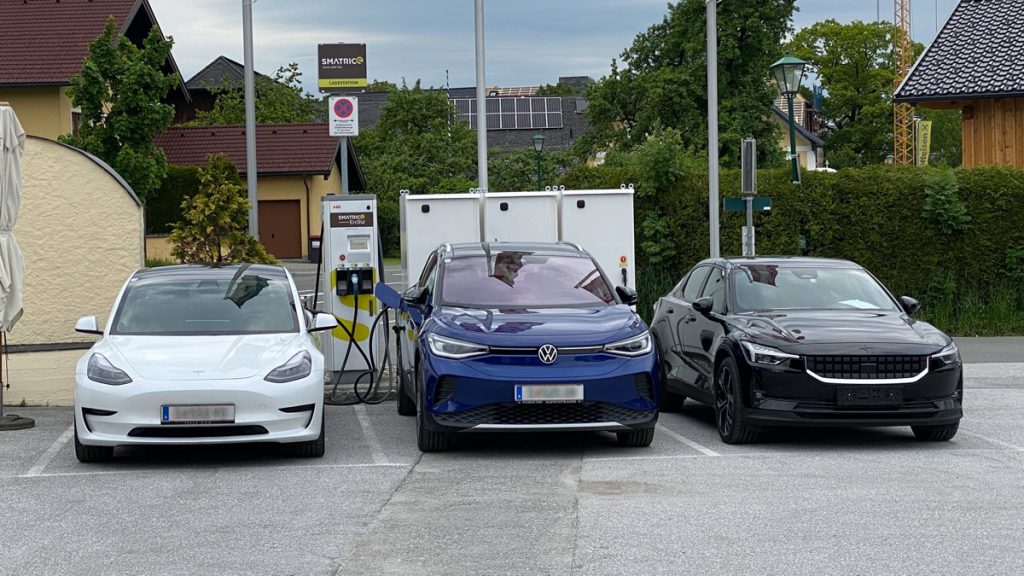 Even e-motorbikes on offer
But that's not all, since recently, passionate bikers have also been getting their money's worth. You can rent all models of the 100% electric motorbikes from the US manufacturer ZERO. These have a range of up to 300 km and can be fully charged in just 50 minutes. With a torque of up to 190 Newton metres and a top speed of 200 km/h, which is reached in just a few seconds, the ZERO top models offer an impressive experience of a very special kind. Even die-hard motorbike freaks get a taste for it during a test ride and are thrilled by the dynamics of the e-machines. And if you decide to buy a two-wheeled electric bike, you've come to the right place. The Kaiserhof is also an official ZERO dealer in Austria.
E-mobility as a marketing tool
The service offer around electric mobility is an important addition, a marketing tool and an investment in the future: "We stand out from the regional competitors with our offer. Already today, up to 80 e-car drivers charge their electricity in the hotel's car park every day. "These are guests who would probably not have found their way to the Kaiserhof in the past," Absenger sums up. The spectrum of charging connections is broad. In addition to twelve Tesla Superchargers, there are numerous AC connections, some of which are in a solar carport, as well as DC Fastchargers in various parking areas. Even e-bikers will find a special station for charging their pedelecs. They are particularly proud of a DC charger that can charge with 120 KW or 2 x 60 KW simultaneously. In total, more than 30 charging points are available. Richard Absenger has continuously built up his international reputation over the past years, as he has always been at the forefront of new technical developments in electric vehicles or charging infrastructure. The hotel's entire fleet of vehicles has now been converted to e-mobility, and employees use e-cars such as Renault Zoe or Smart to get to work as a matter of course.
But success does not come by itself – certainly not by installing chargers. That would be too short-sighted. Hotel director Richard Absenger's main occupation is still innkeeper, hotelier, business economist, buyer and "girl-for-everything". After all, the "Kaiserhof" is a hotel with a broad customer structure ranging from city tourists to business travellers and trade fair guests to classic holidaymakers. It is important to cater to this diverse clientele. And, of course, for the numerous e-drivers who sometimes leave other charging options to the left during their trips in order to "consume" electricity at the Kaiserhof. But usually not only that. A special target group also expects a corresponding level of service in the gastronomy – you won't get far with "SchniPoSa" and "Kasspatzn" alone. And so Absenger's Kaiserhof offers regional cuisine, high-quality organic products and professional service. "If someone can afford a car for a hundred thousand euros, then I have to go the extra mile for them in the restaurant," says Absenger.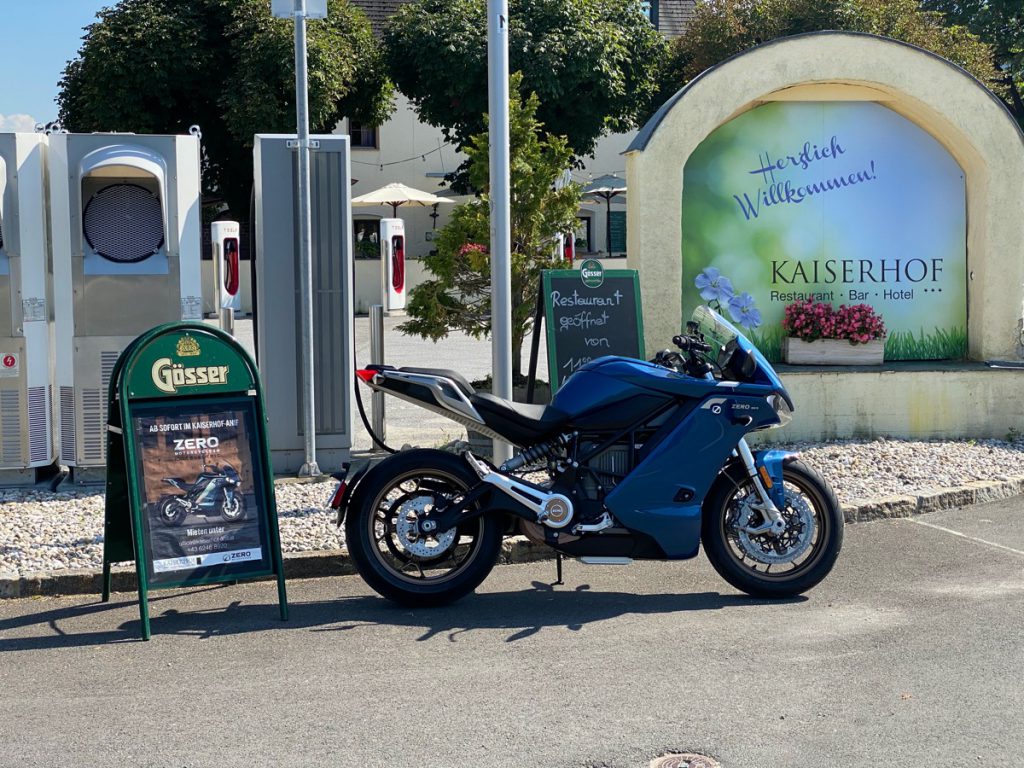 There are days when guests who load up at our place account for almost 80% of our catering turnover

HOTELIER RICHARD ABSENGER
Sustainable hotel operation
It all started with four Tesla "Superchargers". In the beginning, the hotelier had to deal with the technical planning for the charging stations himself and work out appropriate solutions, acquire the necessary know-how for the design of the system, the correct energy supply and the installation of the cables. In the end, the energy supply of the "Kaiserhof" was also realigned. They had two goals in mind: the electric vehicles were to fill up with "natural electricity" and in the medium term Absenger would even like to become independent of the public power supply. Thanks to a modern photovoltaic system on the roof and an effective electricity storage unit, a first milestone on the way to these goals has already been reached. Absenger also thinks regionally and ecologically when it comes to other issues at the "Kaiserhof", consistently pays attention to waste avoidance and seeks long-term solutions. This is also the case with the current renovation work in the rooms. At the Kaiserhof, bikers also like to switch to an electric powerhouse of the "Zero" brand. Adrenaline rush included. Twelve Tesla "Superchargers" alone are installed in the hotel car park, and other e-drivers also have the choice between numerous AC and DC charging connections. "There are days when guests who charge at our hotel account for almost 80% of our gastronomy turnover." Absenger also thinks regionally and ecologically when it comes to other topics at the "Kaiserhof", consistently pays attention to waste avoidance and seeks long-term solutions. This also applies to renovation work in the rooms. Instead of the usual carpeting, he relies on solid natural wood floors. "They last more than 30 years, I produce less waste and we used local materials for them," Absenger explains his concept. When he converted the former discotheque in the building into a tastefully furnished single malt and craft beer bar, he also made sure to recycle and reuse the old materials as much as possible. A wall paneling was turned into a new ceiling, and the old bar appears in new splendour.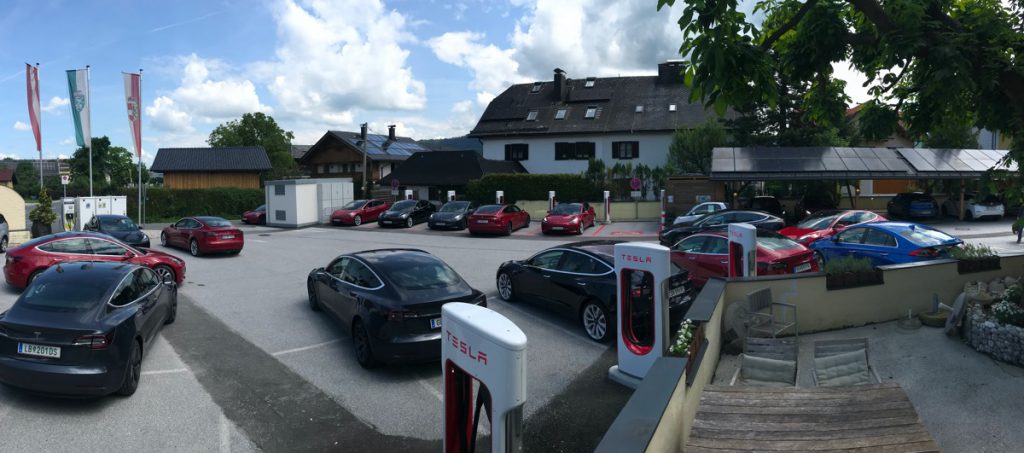 The hotel as a place of education for e-mobility
At the reception, guests can see on a screen how much energy the large solar system on the roof is currently producing. And those who visit the gents also get a little educational lesson. Directly in the field of vision of the standing "business converters" are small information boards on which myths and prejudices about electromobility are enriched or refuted with facts. So you always leave the "imperial village" a little more informed than when you entered. Otherwise, the "normative power of the factual" simply applies, which no one who observes the lively comings and goings of the many e-mobile guests can escape. But the guests are not only served up rather casually administered educational morsels. Working group meetings on energy, environmental and e-mobility topics also regularly take place in the conference room, and even some e-car manufacturers are already organising Austrian premiere presentations and test-driving events of their latest electric car models there.
Success factors of the e-mobile Hotel Kaiserhof
Of course, the Kaiserhof in Anif also benefits from its location at the crossroads for journeys south to Styria, Carinthia or Slovenia, as well as east to Upper Austria, Lower Austria or Vienna. However, this alone does not explain the success of this unique eMobility hotel. Other factors also contribute to this, such as:
• An aggressive and professional marketing using modern and creative communication tools
• The inclusion of social media platforms for the "viral" dissemination of own offers
• Different arrangements with e-mobile elements in different price segments
• The entry of the hotel's own charging stations in corresponding directories
• The conspicuous staging of vehicles and placement of loading facilities
• The use of e-vehicles as mobile advertising media via self-branding
• Taking your own electric vehicles to suitable trade fairs and events
• Scanning, contacting and initiating electromobility networks
• The organisation of eMobility events
• The visible self-generation of "green" energy
• The sustainability-oriented hotel business
For all those who want to power their e-cars at one of the Kaiserhof's now more than 30 charging points or who are curious about special driving experiences, here is the contact:
Hotel Kaiserhof
Salzachtal Bundesstraße 135
A-5081 Anif bei Salzburg
Tel: +43 6246 8920
Fax: +43-6246-73706
E-Mail: office@kaiserhof-anif.at
Website: www.kaiserhof-anif.at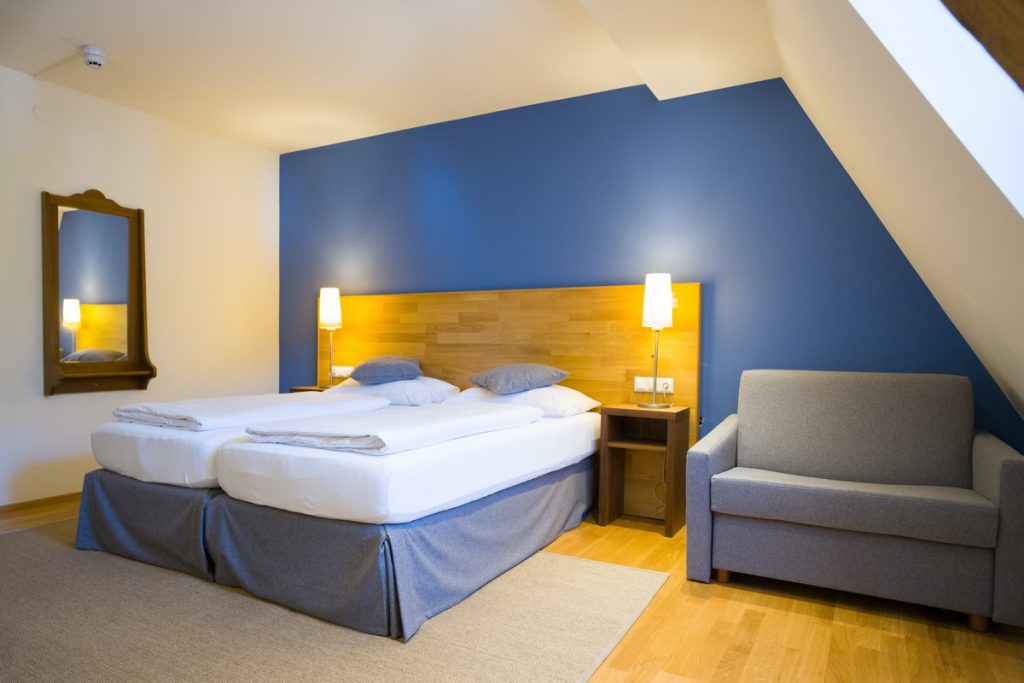 All pictures Kaiserhof; picture Absenger couple: Netzwerk Kulinarik/wildbild.at
Authors: Alexander Görbing/Peter Grett