The Rhaetian Railway makes sustainable history with the use of 100 percent regionally generated hydropower and preservation of the UNESCO World Heritage Site
What began in 1889 with the opening of the line from Landquart to Klosters is today a 384-kilometre-long route network in the middle of the Swiss high mountains. Just one year earlier, Graubünden railway pioneers founded the narrow-gauge railway Landquart-Davos AG on the initiative of the Dutchman Willem-Jan Holsboer, thus realising their idea of a mountain railway. Shortly afterwards, the first sod was turned and in 1889 the Landquart – Klosters railway line was opened. The foundation stone for today's Rhaetian Railway network was thus laid. Only a quarter of a century later, almost the entire network had been built. It features an impressive 624 bridges, 115 tunnels and 102 stations.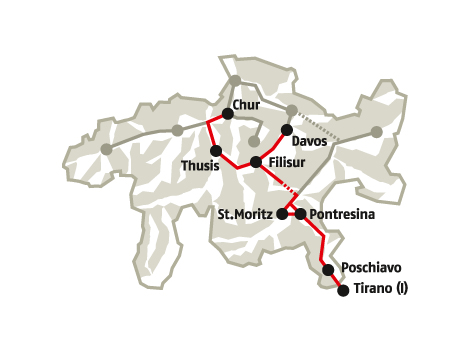 From Chur, Switzerland's oldest city, over the ice of the glaciers to the palm trees: with the Bernina Express and the Glacier Express, the Rhaetian Railway has travel offers that are known far beyond the borders of Switzerland. The Albula and Bernina lines – a third of the entire network of the Rhaetian Railway – have been part of the UNESCO World Heritage RhB since 2008.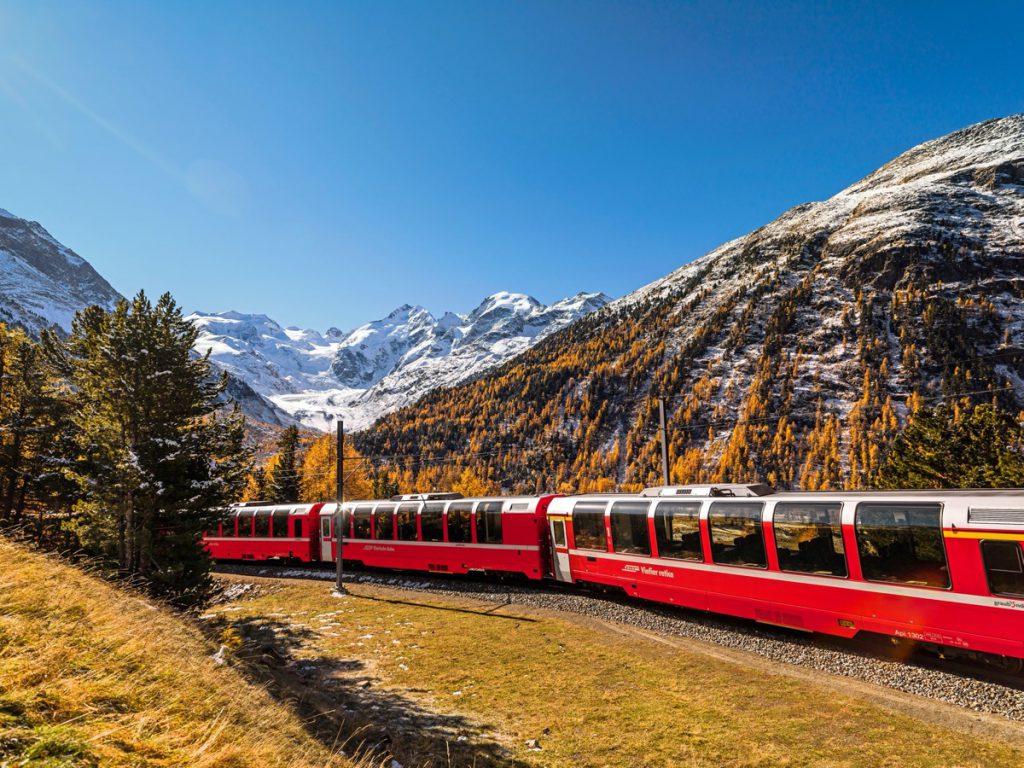 Sharpened environmental profile
The increasing awareness of the environment and the necessity of climate protection measures is leading to – more or less consistent – changes in the economy and society. Tourism stakeholders are also faced with the challenge of adapting their offers to the corresponding expectations of their guests. The Rhaetian Railway has taken this into account and since 2013 has been operating its trains with 100 per cent regionally generated electricity from hydroelectric power in Graubünden.
Their vision of sustainable resource and energy consumption also shapes the actions of the Rhaetian Railway alongside the railways. This includes dimmable and cleverly controlled LED lighting or point heating systems that switch on and off automatically based on weather data. The stations' recycling systems are another element of the sustainability efforts.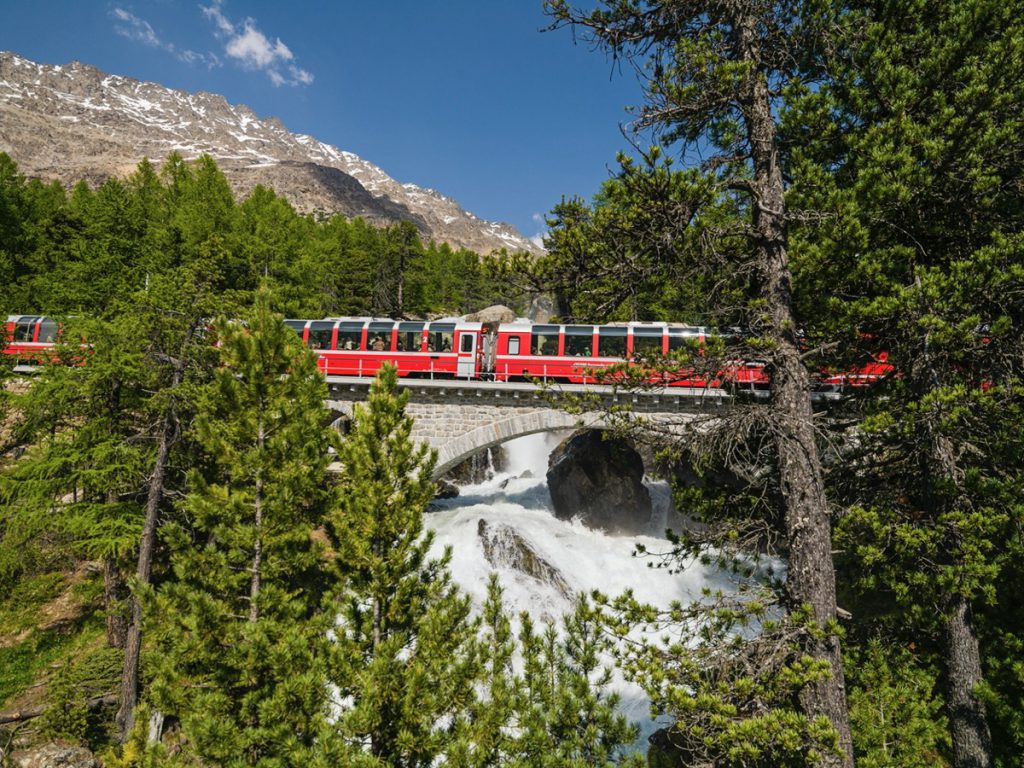 Responsibility for unique landscapes
In order to secure the future of the UNESCO World Heritage Site, the Rhaetian Railway wants to draw attention to the unique values of this asset. In addition, it continues to push the use of the train as an environmentally friendly means of transport. During a journey on its way from the Upper Engadine down to Val Poschiavo, the Bernina Express passes the eternal ice of the glaciers. The Morteratsch Glacier Trail offers glaciology at your fingertips and allows visitors to experience the consequences of global warming with their own eyes.
Information and booking at www.rhb.ch.
Text: Peter Grett
Pictures: Rhaetian Railway