Coboc Sydney – premium class lightweight
The company
The Heidelberg-based manufacturer of lightweight e-bikes with rear-mounted motor drive was born in a garage, like so many others in this field. The motivation, which is not unusual, was a feeling of inadequacy with regard to the range of e-bikes on offer at the time, and a desire to supplement the then prevailing range of e-bikes with lightweight, stylish models.
Weight and design of the bikes were the impetus and impulse-giving factor, minimalism, clearness and speed of the newly created products the result. Unlike many of the competitors, however, Coboc has from the outset attached importance to developing all the key system components themselves.
The portfolio 
Urban Utility is the dominant buzzword for the Coboc e-bikes, all of which are named after cities. The basis is always an aluminum frame in diamond shape, plus trapezoidal frames and deep-entry models. In relation to the bike weights, there is always a high permissible total weight, so it is also possible to carry somewhat heavier loads. Various luggage racks, sometimes as a single, sometimes in a duet, increase the practicality, lighting system and mudguards are, where not already installed from the factory, always easy to retrofit. Standard is for weight reasons a rigid fork, some types have, the respective target group and their requirements, also a headshock or a conventional suspension fork installed.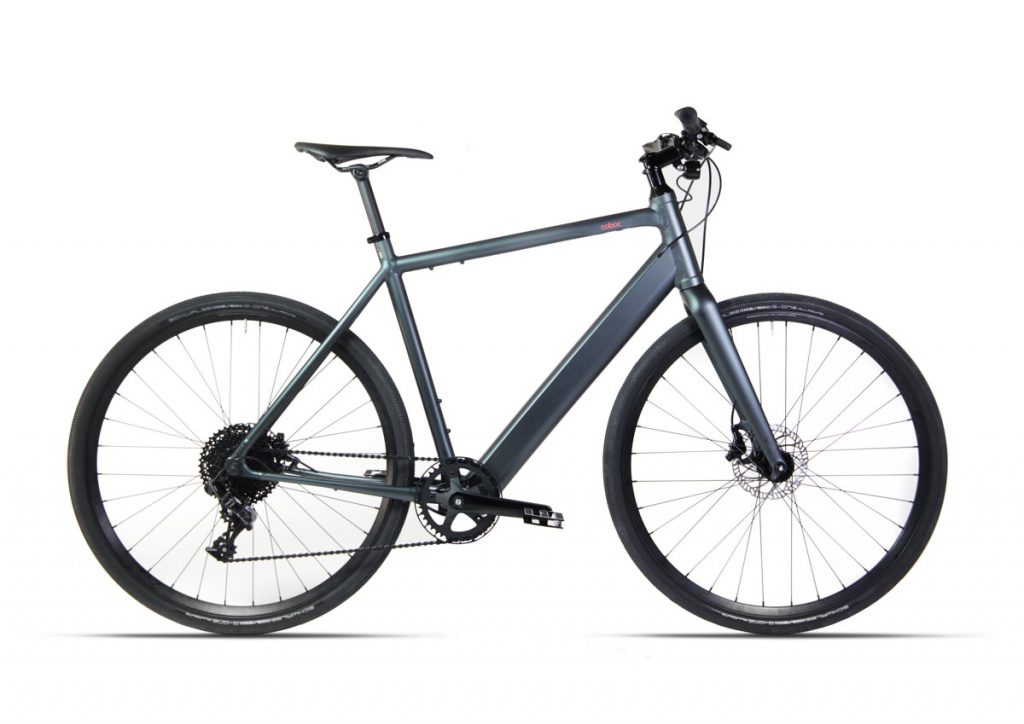 Bike characteristics
The Coboc Sydney can be used both as a fitness bike, for example for a late evening ride, and as a reliable everyday companion, especially in the city. The integrated Supernova lighting extends the radius of action in terms of time, while mudguards and luggage racks have to be retrofitted for everyday use, but this is possible without any problems because the frame is constructively prepared for this. Spurt strength, speed and a handling, which is hardly inferior to unmotorized bikes, are, in addition to the classic look, the highlights of this bike. And its universality, which is also thanks to the tires, which with a width of 40 millimeters and a fine tread also allow light off-road use á la Graveler. Four frame sizes are available.
Technical data:
Frame: Diamond, aluminum
Motor: Coboc rear motor 250 W
Battery: 380 Wh, integrated
Fork: rigid fork, carbon
Gearshift: Sram NX, 11-speed 
Brakes: hydraulic disc brakes, disc diameter 160 mm
Wheel size: 28 inch
Tires: Schwalbe G-One Allround, 40 mm width
RRP: expected 3,799 EUR
Text: Werner Köstle
Images: Coboc
Advertising