Malaguti SUPERIORE LTD-C – Enduro hammer from Bologna
The company
Ferrari, Maserati, Ducati, Malaguti. Many of the icons of sports car and motorcycle manufacturing come from near Modena at the foot of the Apennines. What they all have in common is the sporty character of their products and the charm of Italian design. The Malaguti brand is a newcomer only in the e-bike sector, the motorcycle tradition of the manufacturer has existed for almost a century.
Product portfolio
Fourteen models make up the range, with almost all categories of pedelecs represented. The focus is definitely on mountain bikes, and here again on fullys. Common to all models is a rather sporty interpretation of frame geometry and seating position and a fresh and clear appearance.
Bike characteristics
The new enduro bike Superiore LTD-C presented here is the flagship of Malaguti. Compared to its counterpart from the model year 2022 , the Superiore LTD 1.1 it comes with carbon frame and top tube hinged spring/damper unit.
The highlight is the full carbon frame with the 29-inch front wheel and the 27.5 inch rear. This is quite a common combination in the premium segment, which allows high speeds and maximum traction with simultaneous handiness – thus the right tire mix for a lightweight enduro. The rear suspension is supported on the top tube and can thus react very quickly to obstacles – for enduro bikes, ground contact is everything.
Shifting is done via a Sram twelve-speed gearshift, but not by cable, but electronically. This contributes to the extremely "clean" appearance of the bike. Only the brake line on the front wheel is exposed. The drive components from Bosch with the "smart" 625 watt-hour battery are a good choice and fit the character of the bike.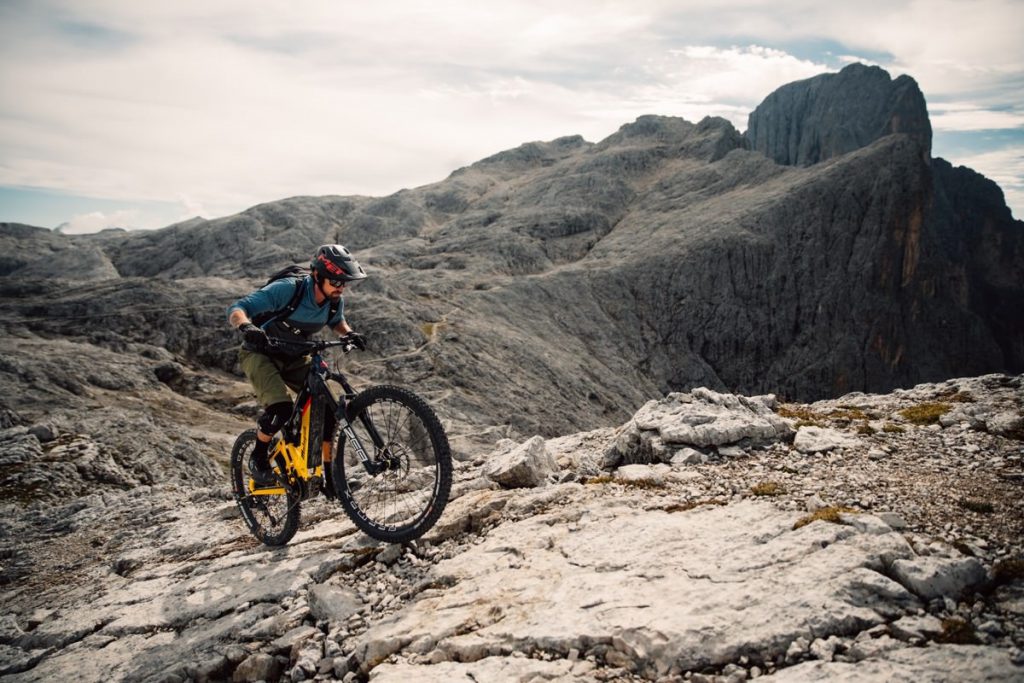 With regard to the design, two points are worth highlighting. First, the color scheme expresses a reminiscence – of the original Malaguti factory building and its facade. Secondly, a "window" on the top tube allows a view of the carbon structure of the frame, undoubtedly a "candy" capable of luring one or two technology freaks.
Overall, the bike seems to have a good chance in the premium segment to successfully establish itself and the Malaguti name in the market.
Technical data:
Frame: Full suspension, full carbon
Motor: Bosch Performance CX, 85 Nm
Battery: Bosch smart battery, 625 Wh
Suspension fork: Rockshox Zeb Ultimate
Gearshift: Sram GX AXS 12-speed, electronically shifted
Brakes: SRAM CODE RSC four-piston, hydraulic disc brakes
Rims: Mavic E-Deemax boost S35
Wheel size: 29 inch front, 27.5 inch rear
Tires: Maxxis 29/27.5 x 2.5 inch WT | EXO | TR
Price: 9,799 EUR
Text: Werner Köstle
Pictures: Malaguti
Advertising