Monofunctional charging columns are the rule, but several uses can also be bundled into one unit and the whole thing designed as a visual highlight. The textile umbrellas from MDT-tex with patented membrane surface technology show how this can be done. They combine a solar system, charging point, shade, weather protection and rainwater harvesting in one.
How environmentally friendly electromobility is in detail also depends on whether the traction current comes from renewable sources. Green power contracts are effective if additional green power plants are created via the charge. It is even better if the charging current is self-generated, e.g. via solar systems. These are usually installed on the roof of the house, but solar carports can also be used to generate electricity. In most cases, sober, pragmatic solutions in the form of garage-like constructions with a solar roof are used. However, if you want to send out spectacular and image-promoting signals of sustainability instead of being satisfied with mundane functional buildings, you can now also find real "eye-catchers" in the wide range of solar charging facilities.
The company MDT-tex from the Swiss Lake Constance region is a specialist for textile outdoor architecture in the form of high-quality sun and weather protection systems with innovative membrane coatings. With a whole portfolio of differently designed sun and weather protection umbrellas, the company is successful worldwide.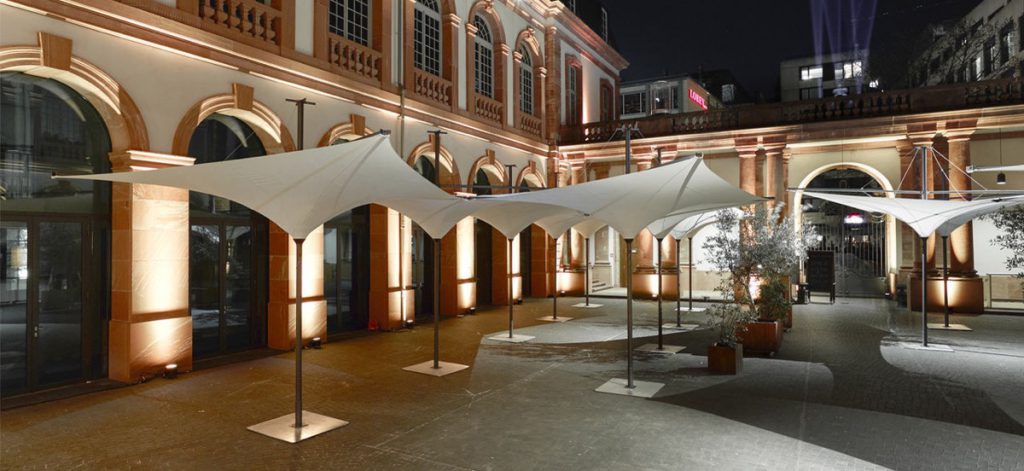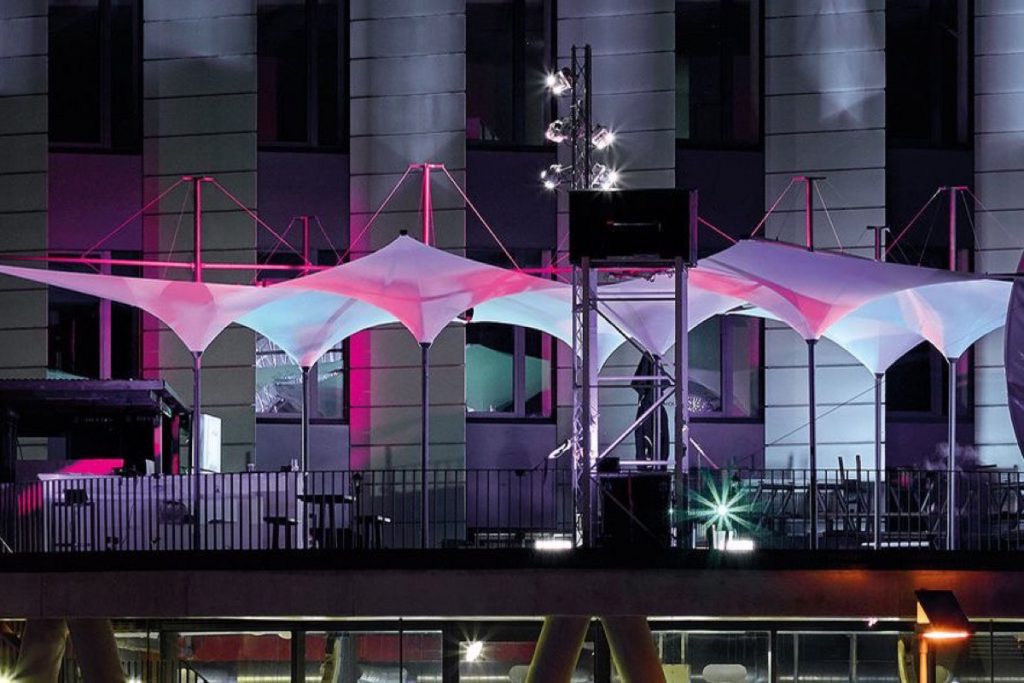 New technologies allow new uses
With the "Solar Solutions" product range, the company now brings together the topics of aesthetic sun protection, sustainable electricity production from solar cells and e-mobility. In addition, the tulip-shaped charging umbrellas, which have already won several awards, can also be used to collect rainwater. This is a welcome additional benefit, especially in regions with low precipitation. The entire upper surface of the umbrellas, which dynamically reach for the sky, is lined with solar panels. The energy thus generated can either be used directly or alternatively fed into the public power grid. Depending on the location and option, the solar carport thus offers the possibility of supplying the car with energy while working or shopping. Mobile communication devices of all kinds can also be charged, depending on the design of the "umbrella charger". And with an optional intermediate storage battery, vehicles can also be charged without sunshine. A shady "tulip" serves as a shelter and charging point for two electric vehicles, several umbrellas can be arranged modularly either side by side in a row or also as a group.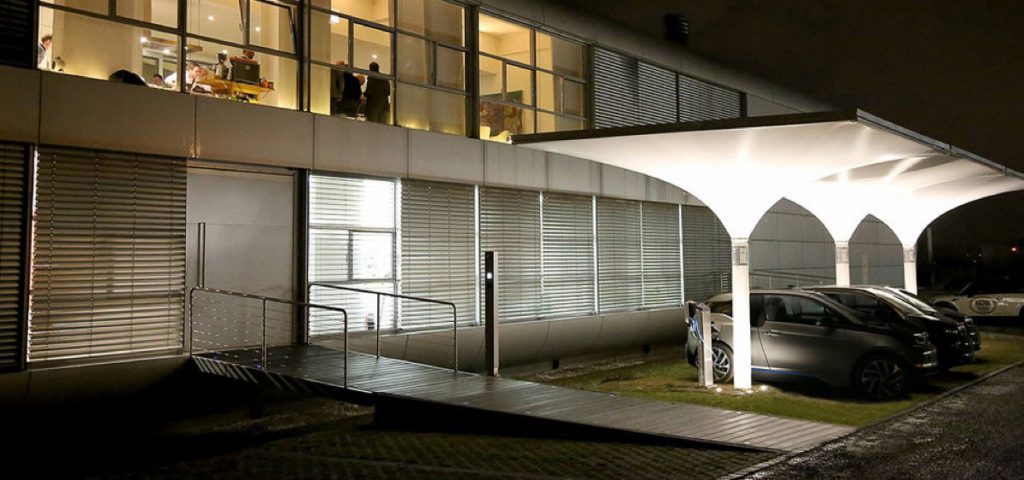 Charging station and aesthetic street furniture in one
Predestined places of application for the Solar Solutions products from MDT-tex – which also include the newly developed e-bike chargers called "E-Shelters" – are especially public places and mobile stations. In these areas of application, their function is not limited to the solar charging function alone, but because they can be expanded with comfortable seating and charging options for mobile devices, they become pleasant places to stay and meet. Companies and municipalities can, for example, visually enhance their employee or guest parking spaces by placing charging tulips and thus integrate the locations into a homely environment.
Text: Werner Köstle