What were the times when the name MV Agusta stood for mega-potent and mega-expensive, but also sensitive in-line four-cylinder motorbikes that hardly anyone in this country got to see? The latest product of the motorbike nobility is a very sporty e-bike called "AMO", which transfers old MV values into the modern age in terms of design. Two variants are offered, one of them in a limited edition.
"MV" relies on the currently popular light e-bikes, i.e. pedelecs with weights around 15 kg, light rear motors and slim batteries with approx. 250 watt hours. In the case of the "AMO", which means nothing more than "I love…", the Italians also make use of German technology. For example, Mahle contributes the rear motor and Magura the disc brakes. The AMO RR in typical Italian design and in the colours red/white and yellow/black/silver costs an astonishing 3,075 euros. Reasonable for the technology installed, but almost "dirt cheap" for a bike that has the honour of bearing the name and logo of the venerable northern Italian company on its frame. The frame is made of aluminium and, together with the narrow tyres, guarantees a hardness and uncompromisingness that befits the Nimbus. A Gates toothed belt transmits the pedal power to the rear wheel of the bike, which is designed as a singlespeed. Suspension elements that could provide a certain level of riding comfort, however, are not to be found. The concept is consistently "pulled through", and that is a good thing.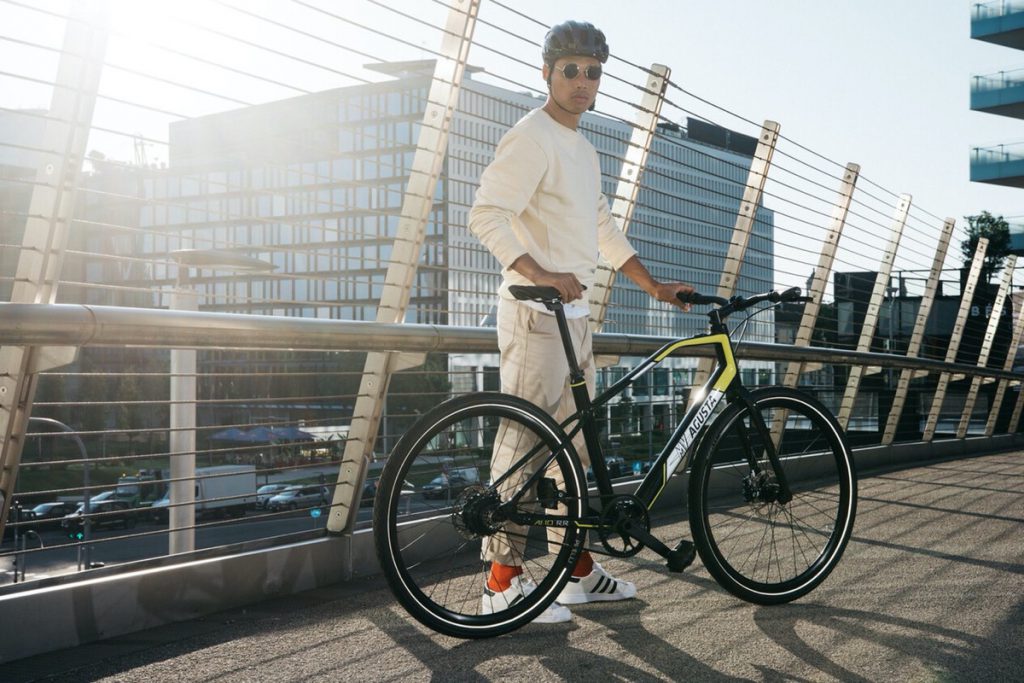 The AMO RC (Reparto Corse, see cover picture), which was only built in 200 units, is priced at 4,100 euros. For this you get carbon rims with an aero profile and a somewhat higher-quality range of components, e.g. grips and saddle. So if you are one of those in a hurry, and if exclusivity is never enough for you, this is probably the best choice, should you be one of the lucky ones to get hold of one. In any case, it is more likely that collectors and die-hard fans will "strike" – the bike is unlikely to be used as a commodity.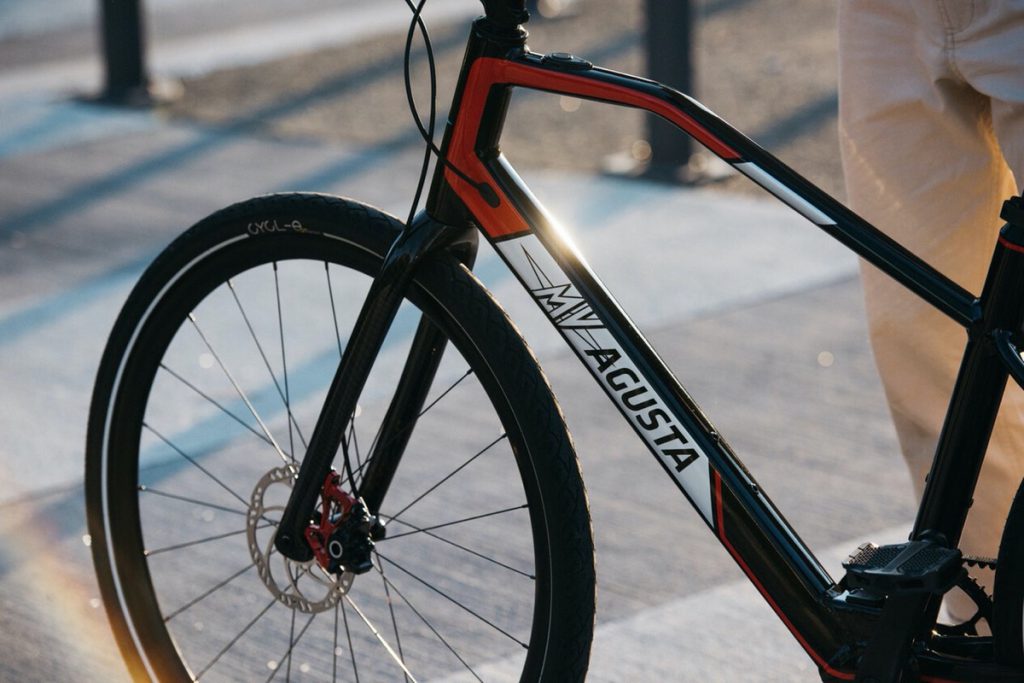 https://www.mvagusta.com/e-mobility/models/amo
Text: Werner Köstle
Pictures: MV Agusta