After two years of a rather meagre market presence, Toyota's noble brand is now taking a more spirited leap. More courageously, because decisive changes have been made to the core issue of pure BEVs, the battery size. This has increased from 54.4 to 72.8 kWh, which should now allow a reasonable range of 450 km according to the WLTP test cycle, while the engine output remains the same at 150 kW. This means that the premium Stromer can now finally make its voice heard in the segment for which it was designed, in terms of size and the claim of its origin.
A little more "spirited" because the charging performance, the second core criterion alongside the range, did not improve. Neither in terms of charging power, presumably 50 kW DC, nor in terms of charging protocol and hardware. Unlike its competitors, Lexus continues to rely on the ChadeMo charging standard instead of switching to the CCS Combo 2, which is much more widespread in this country – meaning Europe. This means that in our hemisphere we are largely dependent on triple-charger charging stations, which are only marginally available and do not enjoy the best reputation in terms of reliability or readiness for use. Not to mention charging capacities that define the term "fast charging" today. Official information on charging performance and charging time from the manufacturer is still lacking.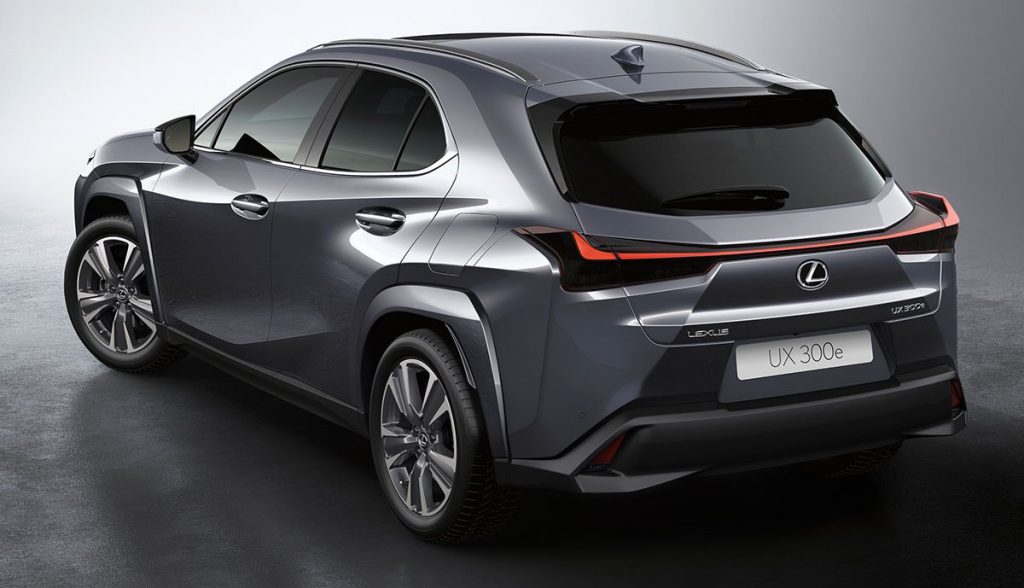 The rest is quickly told: The UX 300e shares the platform and design, inside and out, with its plug-in brother, the UX 250h. The body has been further stiffened, pressed aluminium parts help to keep the weight down. The cockpit and infotainment have been brought up to date, the screen enlarged and the controls simplified.
The suspension modifications result in what the manufacturer claims is a more direct, sportier driving experience. And when it comes to body colour, there is a new high-tech option: Iridium Silver, a new paint process increases gloss and allows for "deeper shades".
Finally, two new assistance systems have also been integrated to help with turning and sudden evasive manoeuvres.
The final homologation is still pending, as is information on prices. But the electric car should be available from May 2023.
Text: Werner Köstle
Images: Lexus