The clear apple vinegar was one of the first products of the Byodo brand back in 1988. In the meantime, the range includes six other vinegar classics including raspberry, red and white wine vinegar. One of them, the herb vinegar, has just been awarded the title "Best Organic 2023" by the testers of the magazine Schrot&Korn as part of a customer survey. 
This means that the organic company from Mühldorf am Inn was able to secure the coveted award for the 5th time in a row. 100 selected organic consumers tasted the Byodo herb vinegar at home and assessed it using a detailed questionnaire on the criteria of taste, mouthfeel, smell and packaging. The vinegar scored well in all categories. 
Fine herbal scent and noble aroma 
It is "perfect if you don't have any fresh herbs in the garden". Many testers also appreciated the mild taste of the herb vinegar with 5 % acidity. The attractive packaging was also rated positively, as its special spout allows for easy and precise dosing. As a vegan product, the herb vinegar is also suitable for a purely plant-based diet. Unlike many conventional vinegars, which are clarified with animal gelatine, the Byodo vinegar classics are only filtered. "We are very happy about the excellent feedback on our fine herb vinegar made from 100 % organic ingredients!", says Byodo Managing Director Stephanie Moßbacher. "It shows that we keep the Byodo promise of enjoyment to our female customers and that our intensive quality work pays off."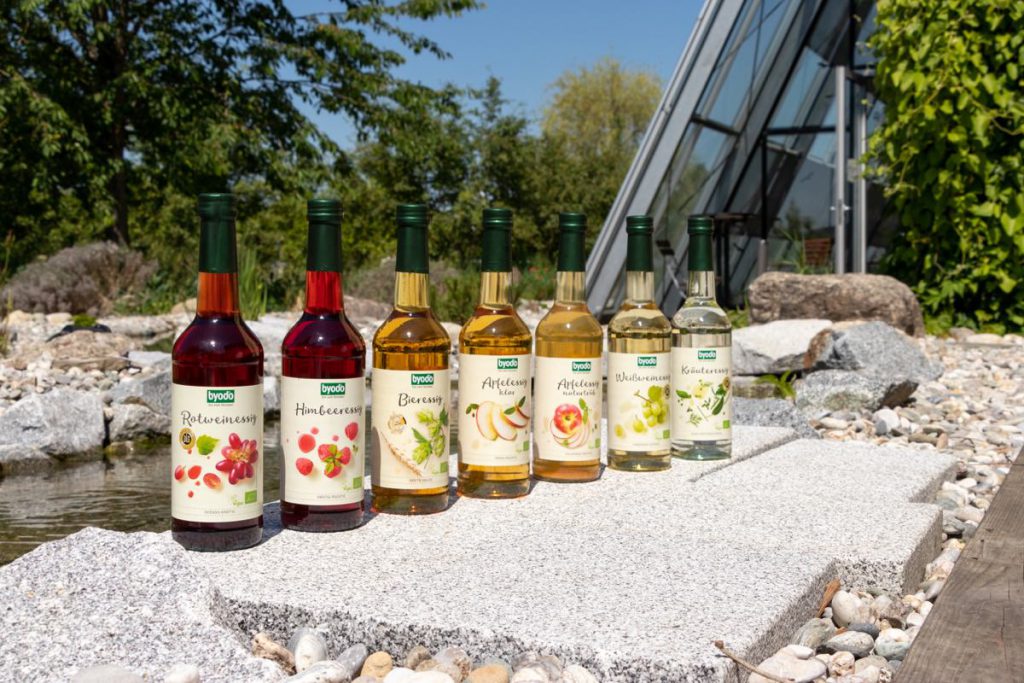 Byodo Naturkost GmbH sees itself as a pioneer of organic enjoyment. The desire to combine organic food with excellent taste went hand in hand with the company's founding in 1985. Vinegar has always been a fundamental part of the Byodo range. The family-owned company is the market leader in the vinegar segment and, in addition to other vinegar classics, also offers fruity balsamic vinegars as well as Italian balsamici and cremas. 
Byodo Naturkost GmbH was founded in 1985 and is still an owner-managed company that only stocks food made from 100% organic ingredients from agricultural cultivation. 
Text: Peter Grett
Images: Byodo Naturkost GmbH