Egret has gone one kick further as a developer and manufacturer of high-quality electric scooters "engineered in Germany" with the establishment of the brand and the simultaneous launch of the first model in the premium series: the Egret Pro.
Since electric micro-vehicles received the accolade of a legally legitimised vehicle category by decree, which incidentally is due in no small part to the enterprising activist and company founder Florian Walberg, the market has divided into two quite separate categories. First, there are the e-scooters of the various mobility providers, which are rented out at a rate per minute, whir around in all nooks and crannies of the urban environment and are parked more or less carefully.
Kickscooters – not only for the "last mile
The second category, and this is what we are talking about here, is privately owned electric kick scooters. These usually have slightly larger wheels with pneumatic tyres, a permanently integrated, non-removable battery and a foldable handlebar. Since they can easily be taken or stowed everywhere, for example in the car boot, on public transport trains and buses, in the office and in the third-floor flat, they are and have been a key to the "modal mix". A link for a functional chain of different modes of transport, and thus for considerable CO2 savings in sensitive inner city areas. Thus an instrument for the reconquest of cities by "slow traffic". These scooters have a far better environmental standing than their rental counterparts, also because of the more careful handling of them by their owners.
In this segment of private users, there are two "main rows", one called "Inexpensive", the other: "Premium", this market is dominated by German manufacturers, right in the front row: Egret.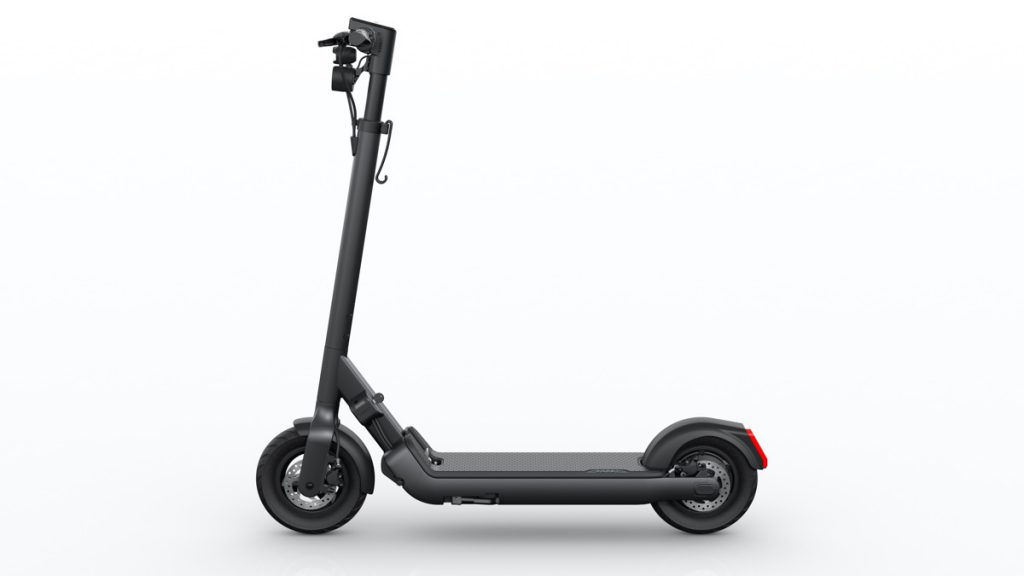 Exceptional: the range of a mid-range e-bike
The manufacturer promises a range of up to eighty kilometres with one battery charge; in the mid-price segment, one is already happy if twenty kilometres can be reliably achieved. With its 840 watt-hours of energy, the Egret Pro also opens up the role of a "hiking bird", whereby components such as ergonomic grips, larger off-road pneumatic tyres with shock-absorbing properties, a safe and solid chassis with good, in this case even hydraulically operated, disc brakes become a must.
The Pro has all this, plus exemplary lighting including brake lights, a horn, a partially integrated frame lock and an overall very careful, solid finish.
For heavyweights and rattletraps
This craftsmanship, designed for durability, is also reflected in the payload set by the manufacturer at 120 kilograms with a maximum total weight of 142.5 kg. By means of an app connection, several Egret scooters can be locked and unlocked in hordes, so to speak, and battery statuses and remaining ranges can be viewed at any time. This is important, for example, when they are used in tourist rental, for example by hotels for organised group excursions. In addition, users can select from the three driving modes "Sport", "Tour" and "Eco" via the app.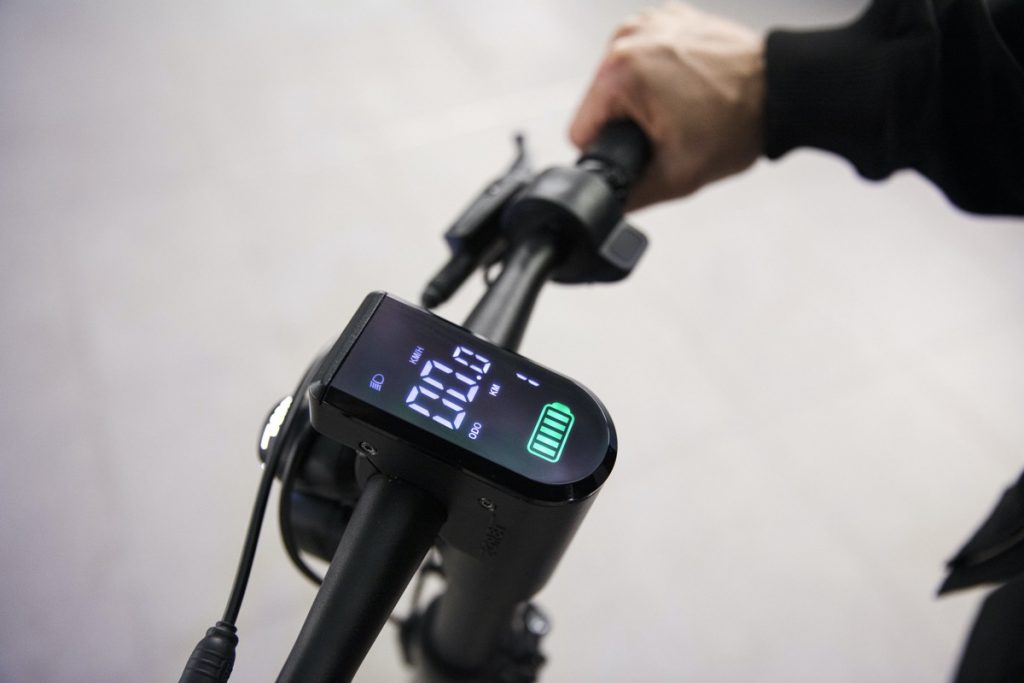 Nothing for the thieves
In addition to the electronic immobiliser, the scooter also has a lockable frame-mounted eyelet so that it can be easily connected to fixed equipment such as lampposts or grilles.
The Egret Pro will be available from October for €1,799 at www.my-egret.com and at selected specialist dealers. The app "Egret – E-Scooter" for iOS and Android devices can be downloaded from the App Store and the Google Play Store as soon as the Egret Pro is available.
With the Egret X and the Egret One, two more models will follow in early 2022.
Text: Werner Köstle
Pictures: Egret