Wine enjoyment without regret and wine as a pure natural product – this is what the name Delinat has stood for since 1980. Anyone who buys wines from the mail-order company in St. Gallen, Switzerland, is supporting winegrowers who have committed themselves to sustainable cultivation and who also consciously renounce all tricks in wine production.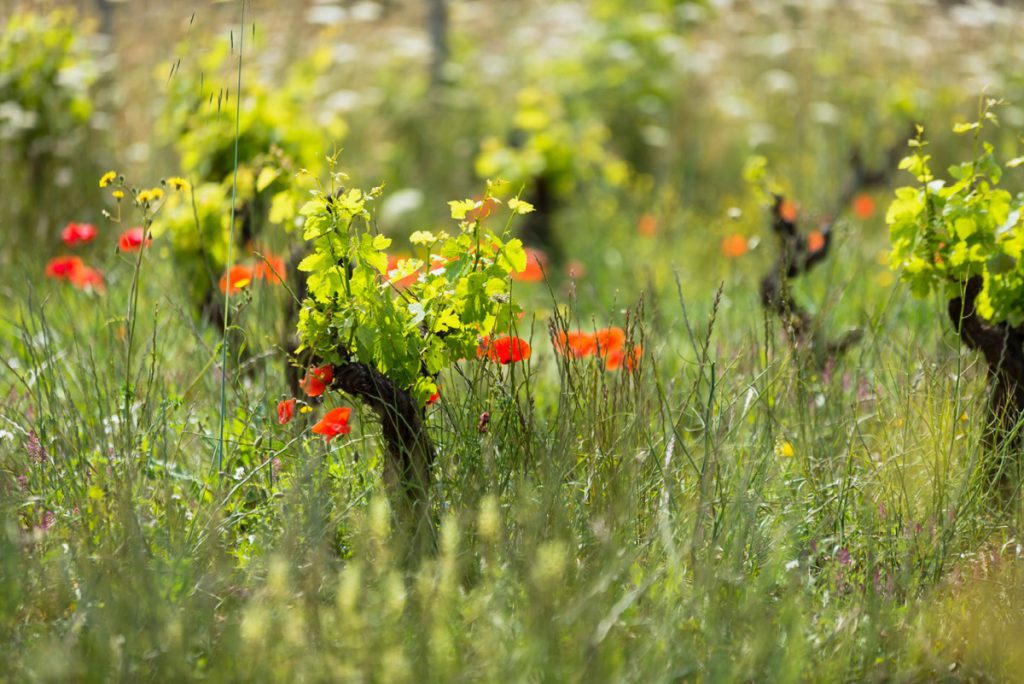 Vine after vine as far as the eye can see – whether in the Palatinate, in Lower Franconia or on Lake Constance. If you go a little further afield, you will find wine-growing regions that seduce you with their illustrious names alone: Languedoc-Roussillon, Bordeaux, Champagne. And if you head south to Lake Garda, Tuscany and Piedmont, you will definitely be able to taste some fine wines.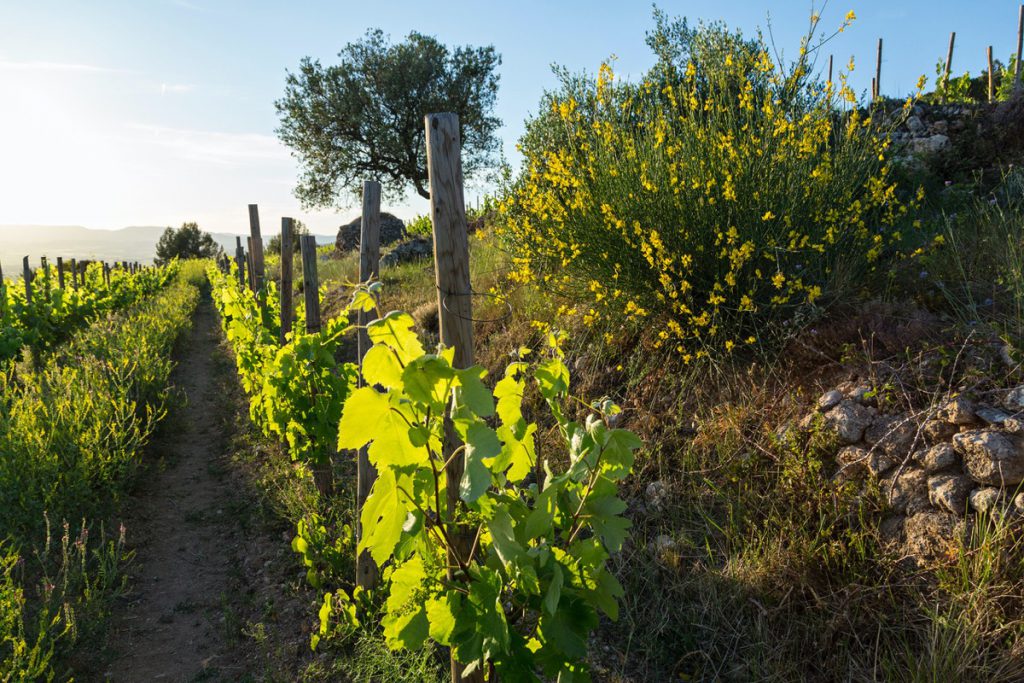 I myself like to drink white wine, but I am by no means a wine connoisseur. In the restaurant, I order either a Pinot Grigio or a Riesling. Sometimes I even like a Cuvée from the discount store for 2.29 euros, even if I would never admit it… Until now, I didn't worry about it when I read "contains sulphitese" on the label, and I didn't think about biodiversity in viticulture. Until now. Because the idea of a fallow, exhausted vineyard versus a vineyard where butterflies, birds, insects and reptiles cavort – there is a second image that gives me more pleasure. This will be the case for many people who consider themselves to be a bit more environmentally conscious than others.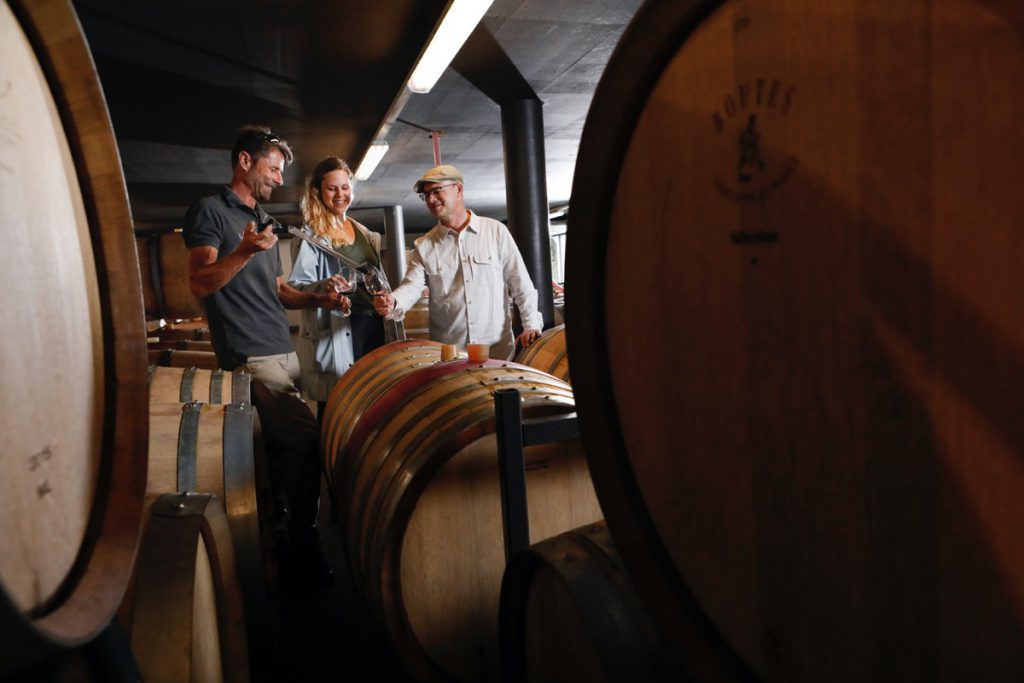 Delinat deliberately asks the provocative question: "Do you know whether the winemaker of your favourite wine is committed to biodiversity and whether there are flower strips in the vineyard? The Swiss supplier of organic wine rightly suspects that even passionate wine lovers cannot answer this question. And certainly he or she cannot answer the following questions either: How much copper did the vintner use for plant protection? Was the must sulphurised in the wine cellar? Was chicken egg white used for fining?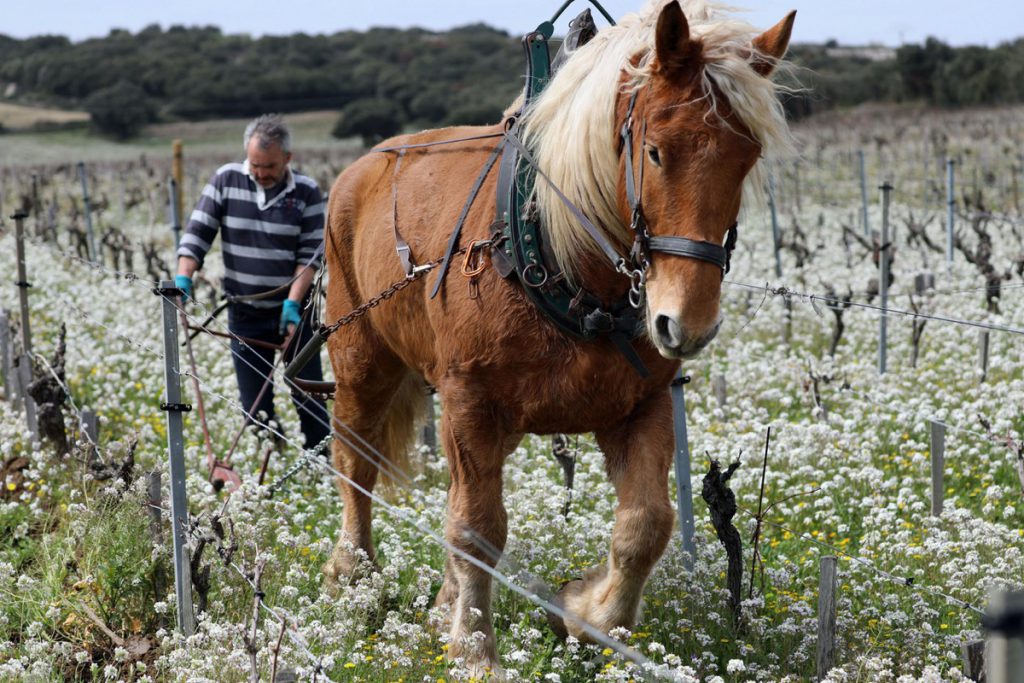 Those who buy their wine from Delinat, on the other hand, can be sure that the winegrowers who sell their wines here are committed to the preservation of nature and can provide precise information about origin and ingredients. Commitment to biodiversity is part of this. What is it all about?
Against the wasteland in the vineyard
The aim of biodiversity is to create a living habitat for flora and fauna and a largely self-regulating ecosystem. Delinat suppliers take care to create biotopes in and around the vineyard, and to shape nature in such a way that it provides habitats for diverse species – be it through hedges, bushes, walls, trees, herb islands or water areas. But the proportion of vineyards that deliberately avoid monocultures is still vanishingly small.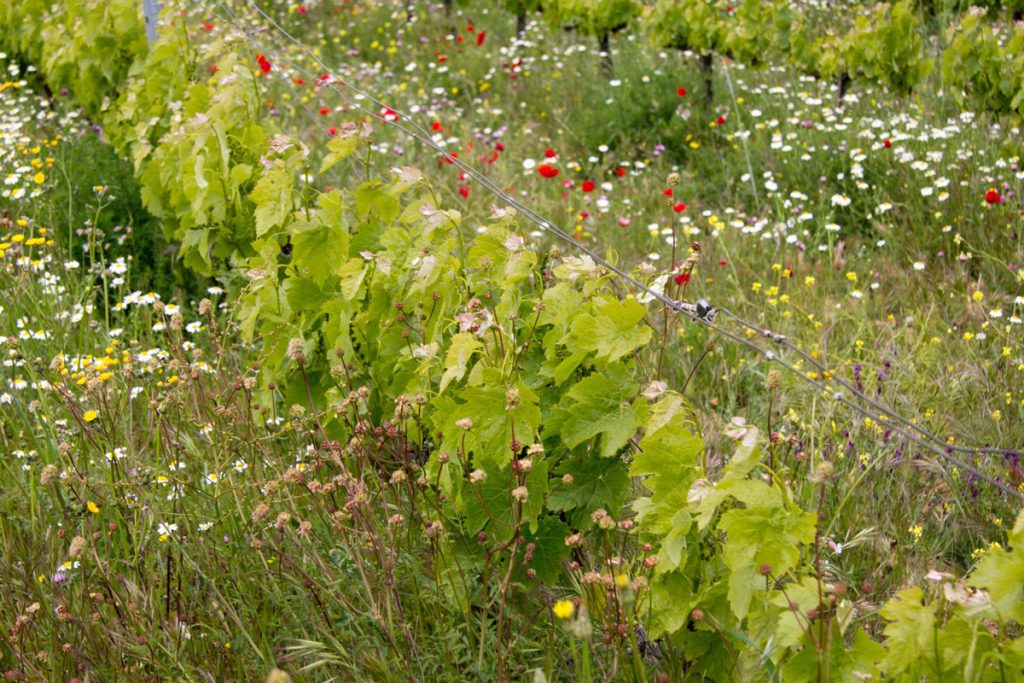 What unites the employees of Delinat – the buyers, sommeliers, webmasters, salespeople and clerks – is the respect for nature and the commitment to "fight against the wasteland in the vineyardse". To keep the pleasure pure, wine should be preserved again as the natural product it once was. Delinat founder Karl Schefer puts it this way: "Wine is created in the most beautiful locations on earth. Through our actions, we contribute to the development and preservation of fauna and flora in many areas. This not only makes sense; it is also a lot of fun."
The organic pioneer
Delinat's claim is to only sell wines that come from organic cultivation. This means that no synthetic chemical pesticides are used in cultivation, no artificial fertiliser is used and no genetic engineering. The Swiss' commitment is also recognised. In 2013, for example, they received the German CSR Award for Sustainability in the category "Biodiversity".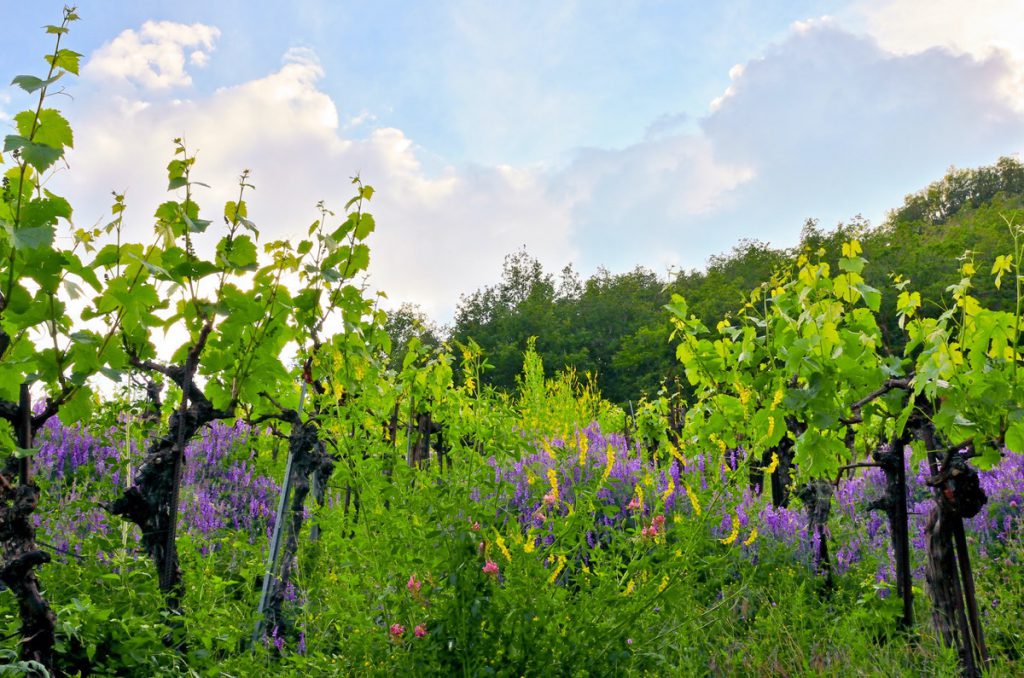 In principle, all interested winegrowers benefit from the organic pioneer's commitment. In the middle of Provence lies the Château Duvivier vineyard, where Delinat tests new grape varieties and researches cultivation methods. Delinat makes the results and the guidelines according to which the organic winegrowers work freely accessible. PIWI and permaculture are the buzzwords here. PIWI stands for fungus-resistant grape varieties and permaculture for the concept of closely observing and imitating natural ecosystems and cycles in nature.
Michel Fink, Head of Marketing & Sales: "As far as promoting biodiversity in Europe in general is concerned: it probably won't work entirely without political pressure. Basically, a system change is needed." There are now 100 winegrowers who have committed themselves to abide by the winegrowing guidelines drawn up by Delinat. And these are much stricter than the EU organic standards and even those of other organic labels such as Demeter. And they are successful with this, especially in their home country of Switzerland. According to their own statement, the supplier of vintner's wines sells over three million bottles of wine annually.
Even though the vineyard area cultivated according to Delinat methods is comparatively small so far, the demand for the organic wines is increasing. "The awareness for organically produced products is higher today also thanks to the climate movement," says Fink. The potential in the home markets – Germany, Austria and Switzerland – has not yet been exhausted, he says. "We also see sales potential for our wines in other European countries such as Belgium, Denmark and France," says the marketing manager. Besides the quality-conscious wine lovers and the convinced organic consumers, there is another target group that "does well" with Delinat wines.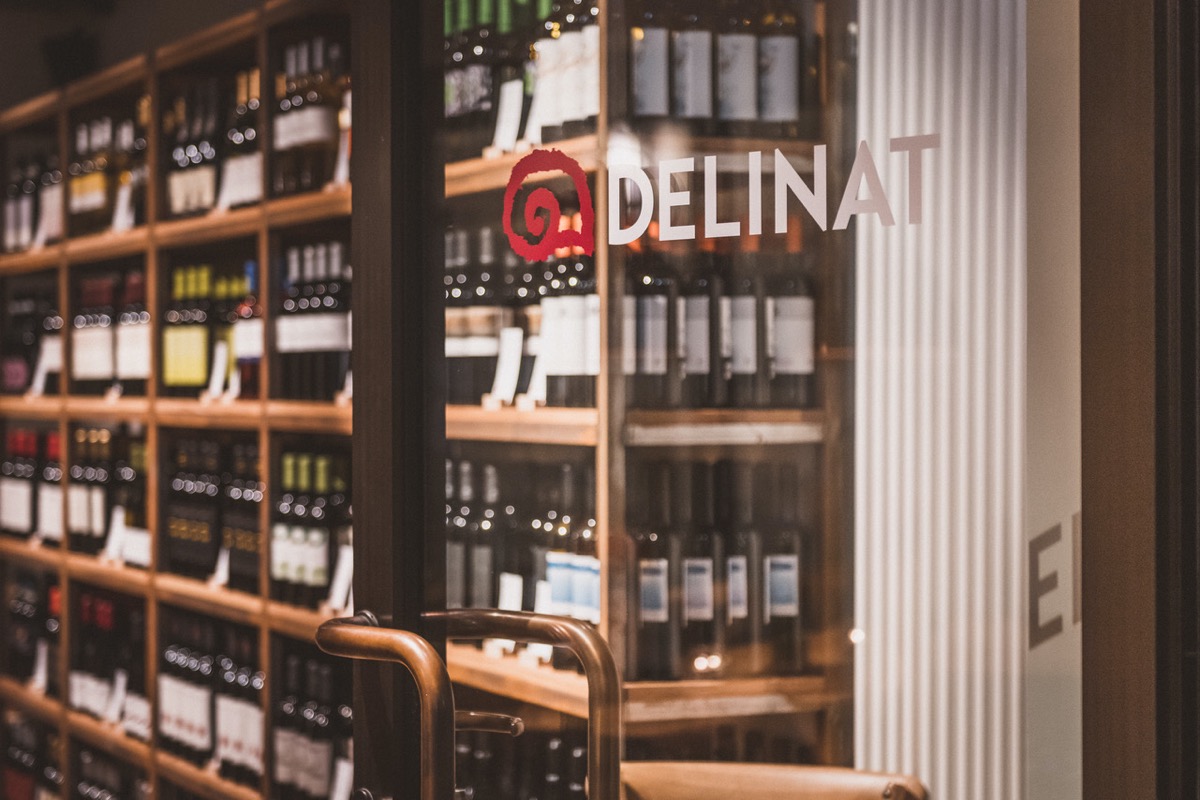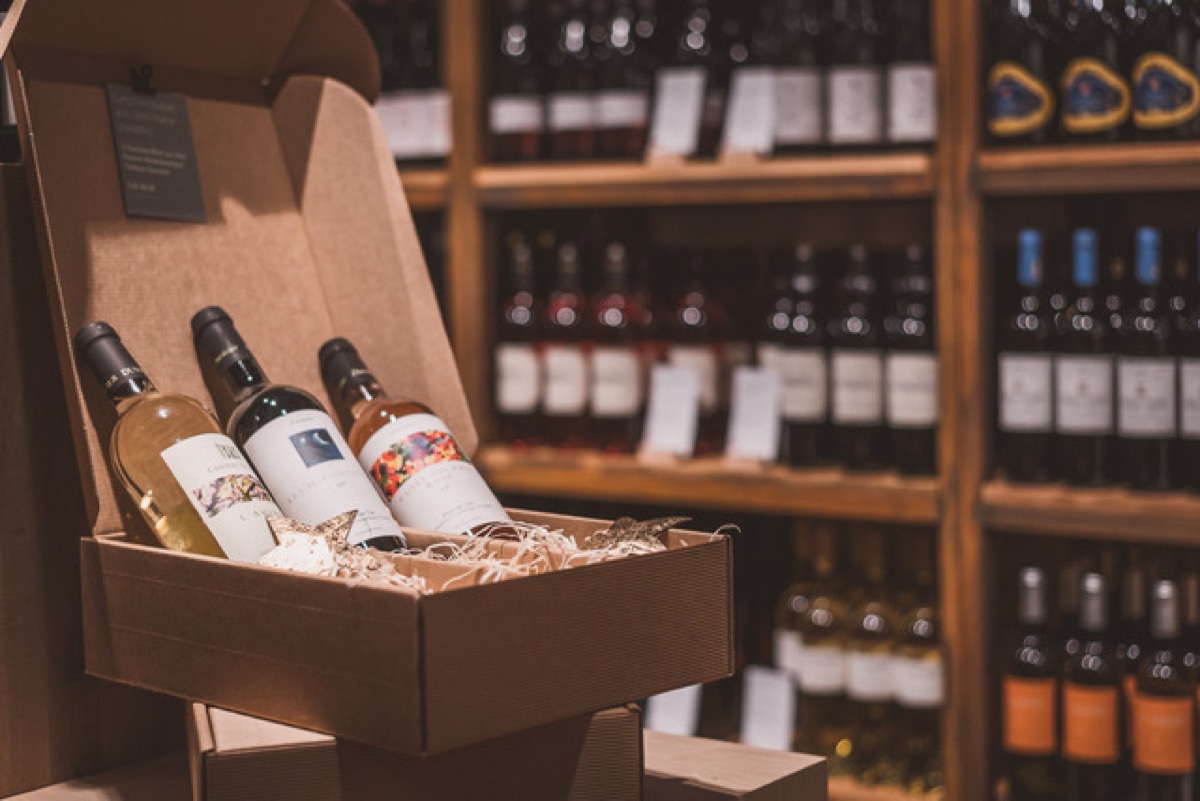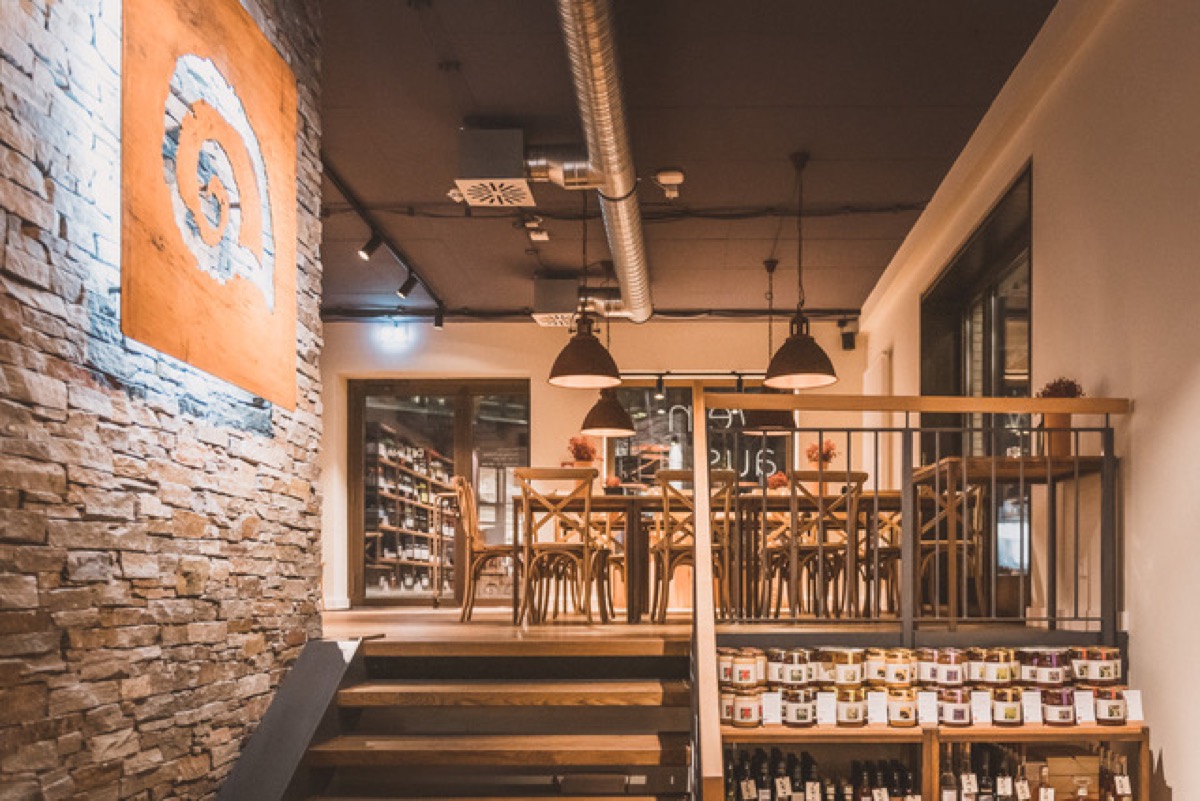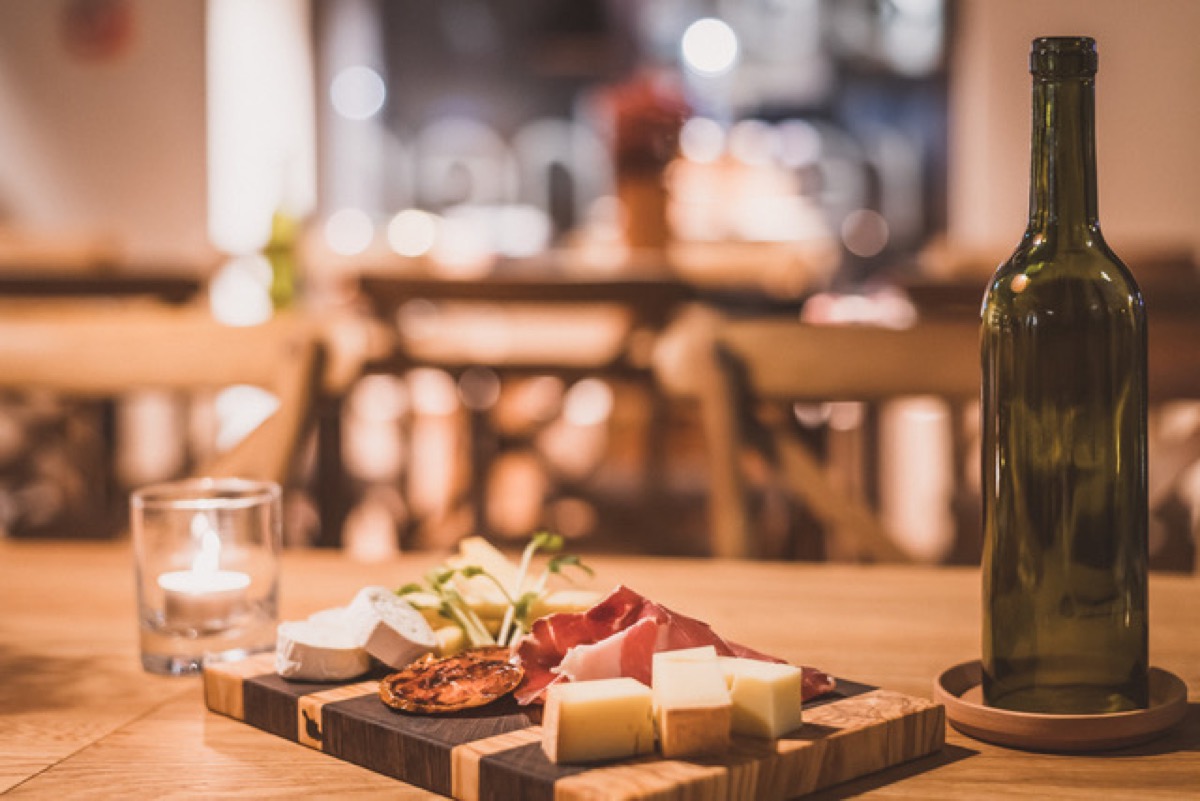 07_20191205_Preopening_Druck-018
08_20191205_Preopening_web-033
09_20191205_Preopening_web-029
10-20191205_Preopening_web-032
In the Delinat shops, wine lovers can taste a drop or two and enjoy tapas – also organic.
Even vegans are on the safe side with Delinat wines
In traditional winemaking, all kinds of additives are permitted. Additives such as chicken protein, milk products or gelatine are supposed to help clarify the wine and make it look more beautiful. According to Delinat, as of the 2017 vintage, such clarifying and fining agents are also no longer permitted, so that all Delinat wines are vegan. As a matter of principle, vintners who adhere to the Delinat guidelines refrain from using animal additives. On its website, Delinat rates the wines with one to three snail symbols. Even the lowest level with 1 snail is significantly stricter than EU organic in most of the over 100 points of the guidelines. Three snails mean, for example, that the wine has not been treated with gum arabic and that an average of 50 bushes per hectare grow in the vineyard amidst the vines.
What about wine lovers who suffer from food intolerances? It is well known that red wine in particular contains a lot of histamine. Many allergy sufferers and asthmatics know whether it is better to avoid wine and cheese because they do not feel well afterwards. Those who want to be careful here have the possibility on the Delinat website to specifically search for low-histamine and low-sulphur wines via the filter function of the "checkbox" on the website.
The thing with sulphur
First of all, sulphur in wine is basically not a bad thing. It is used in wine production to make it last longer. Sulphites or sulphur dioxide prevent the wine from oxidising. The additive also has an antimicrobial effect – that is, it prevents the wine from fermenting and turning acetic. In the EU, there are legally prescribed limits. Winegrowers who work according to the Delinat guidelines undertake to use additives for preservation such as sulphur only very cautiously.
White or red? That is not the question here
Those who order either the red or white house wine at the Italian around the corner are either lazy or simply know that the house wine actually always tastes good. The following applies to a visit to the Delinat website: if you are looking for wine here, you should bring plenty of time and leisure with you. There are countless parameters – from the grape variety to the region to the appropriate food – with which the search can be narrowed down. Each wine has its own profile and product data sheet including tasting notes and analysis data. Here, the wine reveals all its secrets. Which one will taste best to the environmentally conscious wine lover? That can only be clarified with the help of a tasting. Sulphur is a natural by-product of alcoholic fermentation. That is why every wine is labelled "Contains sulphites".
Discover something new again and again: The Delinat wine subscription
Today, Delinat offers around 250 wines from the best vineyards in Europe. If you're a cinema-goer who prefers the sneak preview, you might opt for a Surprise subscription as a wine lover, where you receive a surprise package at Christmas. Those who would like to have fine wines delivered to their homes by post regularly throughout the year can choose between various subscriptions. Red wine lovers can decide whether they want to receive a package two, three or four times a year. The rarer the nobler: with the Premium subscription, you receive three bottles (Solo) or six bottles (Duo) twice a year. A Duo starter package costs 236 euros. With the normal red wine subscription with four deliveries a year, the starting package with six bottles costs 58 euros. If you like it more sparkling, try the sparkling wine subscription and newcomers are right with a tasting service package, which are offered on the website at reduced prices.
Snacking and tasting
Tasting a few wines on the spot and trying some appetisers to go with them: this is what interested people can do in the Delinat shops in Munich and Hamburg. The tapas, which are available at Sendlinger Tor in Munich and accompany the wine in Hamburg City, are also organic. And those who would like to sip a glass for free should make a note of the last Friday and Saturday of the month. That's when themed tastings take place in the quaint wine bistros. Without having to register, you can simply drop by and enjoy the relaxed atmosphere. The next fruity aperitif will be served on 26 June. Cheers!
Further information
Delinat Wine Shop Munich
Kreuzstraße 21
80331 Munich
https://www.delinat.com/weinshop-muenchen
Telephone 07624-3399972 (during opening hours)
or 07624-33999-0 (via customer service)
Delinat Wine Shop Hamburg/Stadthöfe
Große Bleichen 37
20354 Hamburg
https://www.delinat.com/weinshop-hamburg
Telephone 07624-33999-71 (during opening hours)
or 07624-33999-0 (via customer service)
Photos: Delinat