Many wildlife species are threatened by the effects of human activities such as deforestation, loss of natural habitats due to infrastructure works, hunting, etc., but also by climate change and pollution.
Species conservation is high on the agenda of Moon Mountain magazine, which is once again publishing a calendar on this important topic for 2023.
The images make us aware of how fascinating and worthy of preservation our world is. All too often, this fades into the background in the face of reports of horror and catastrophe. The editors' concern is therefore to make people aware again and again of how important and valuable togetherness is – in keeping with the magazine's slogan "THE WORLD AND WE".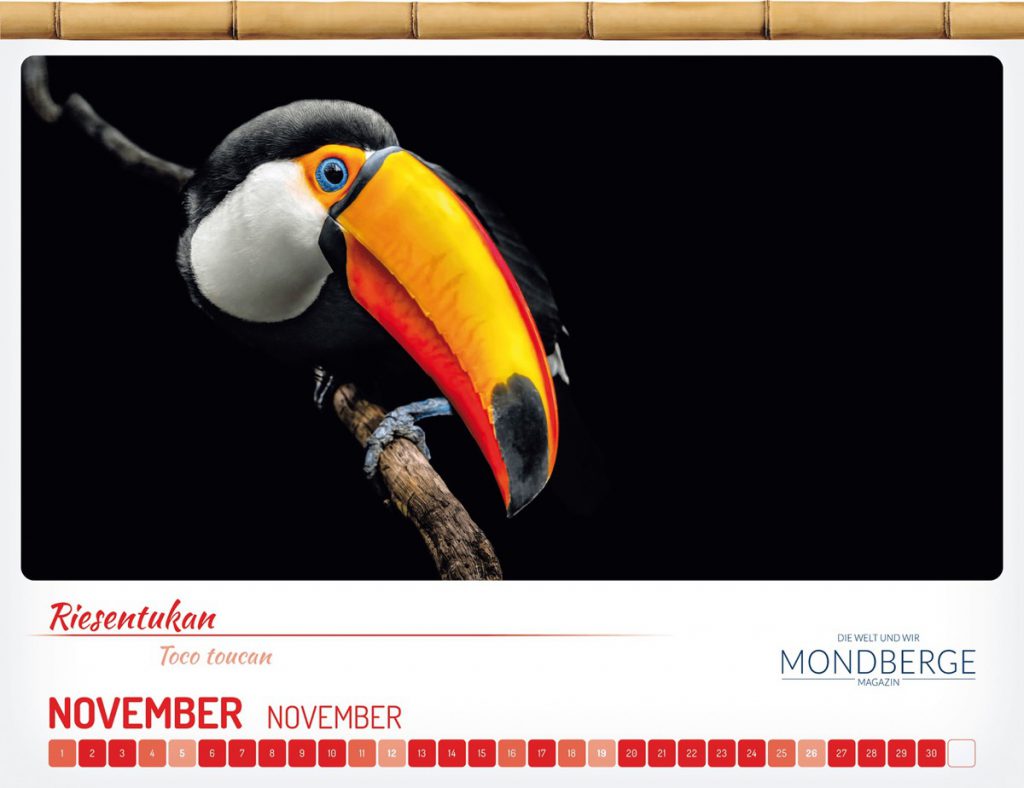 Buyers of the calendar directly support various species conservation projects, as all the resulting proceeds go specifically to these. Since 2012, the three publishers Andreas Klotz, Michael Matschuck and Dirk Wahlscheidt have already donated over 95,000 euros from the sales proceeds to selected aid projects.
The well-known actor and documentary filmmaker Hannes Jaenicke, who has already received several awards for his commitment to species conservation, is the patron of this calendar.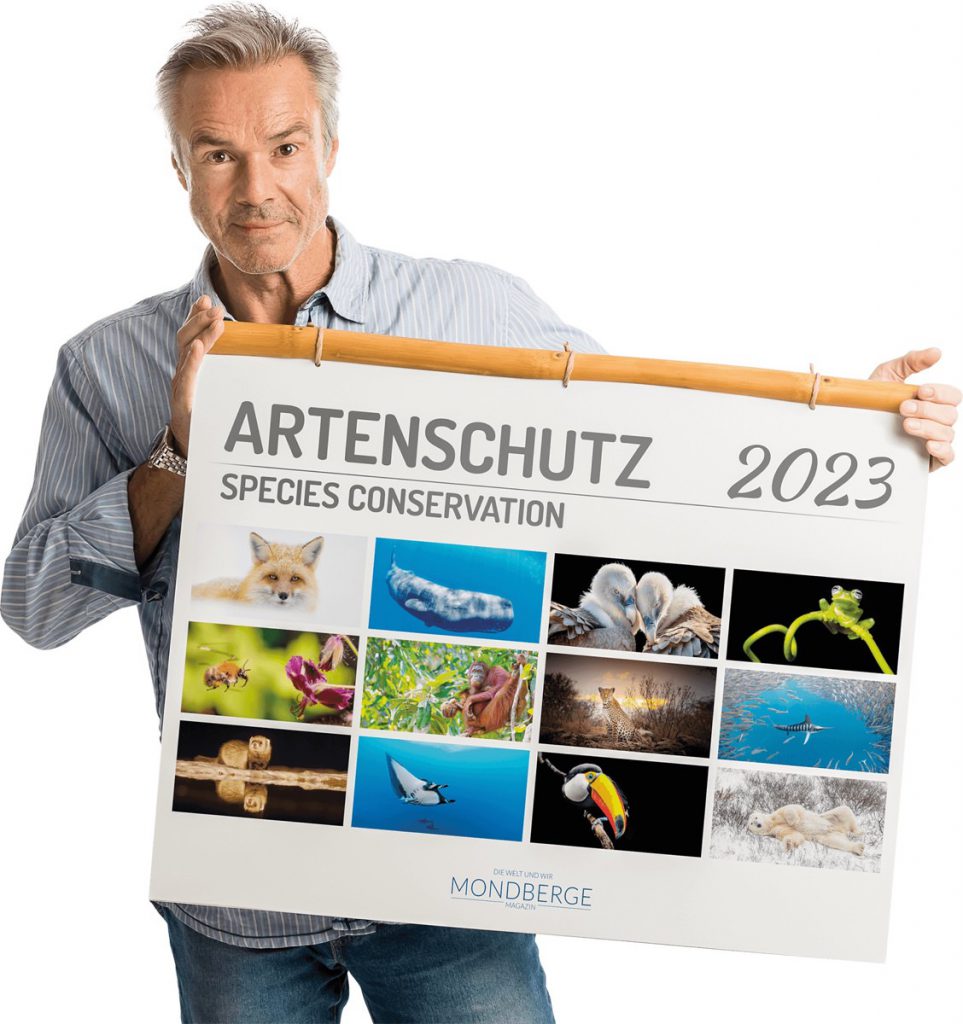 Companies that order the calendar in quantities of 10 or more will receive it at special rates.
www.mondberge-magazin.de/produkt/mondberge-artenschutzkalender-2023
Text: Peter Grett
Images: Contravis Publishing