Smartwool receives ISPO Award for recycled sock Second CutTM Hike Socks
Socks are as important as they are usually underestimated. As the connecting element between foot and shoe, they not only distribute forces and provide support, they also regulate the removal of sweat and regulate the microclimate in the shoe. Good socks guarantee a comfortable feeling and long endurance during outdoor sports.
But socks are also the most "wear-prone" element when hiking or running and are therefore often replaced, which raises the question: Where to put the worn-out high-tech utensils?
Sustainable socks made from merino wool
The US company Smartwool is pursuing the goal of climate neutrality throughout the entire product cycle and has set itself ambitious goals with the introduction of the circular economy. The "Second CutTM Hike Socks" product line not only consists of socks made from the natural product merino wool, it is also climate-positive during production, as the manufacturer emphasizes. This is because the emissions from production are more than offset by the sourced wool.
The recycled yarn for the second-life socks is combined with responsibly sourced, ZQ-certified merino wool and other partially recycled fibers.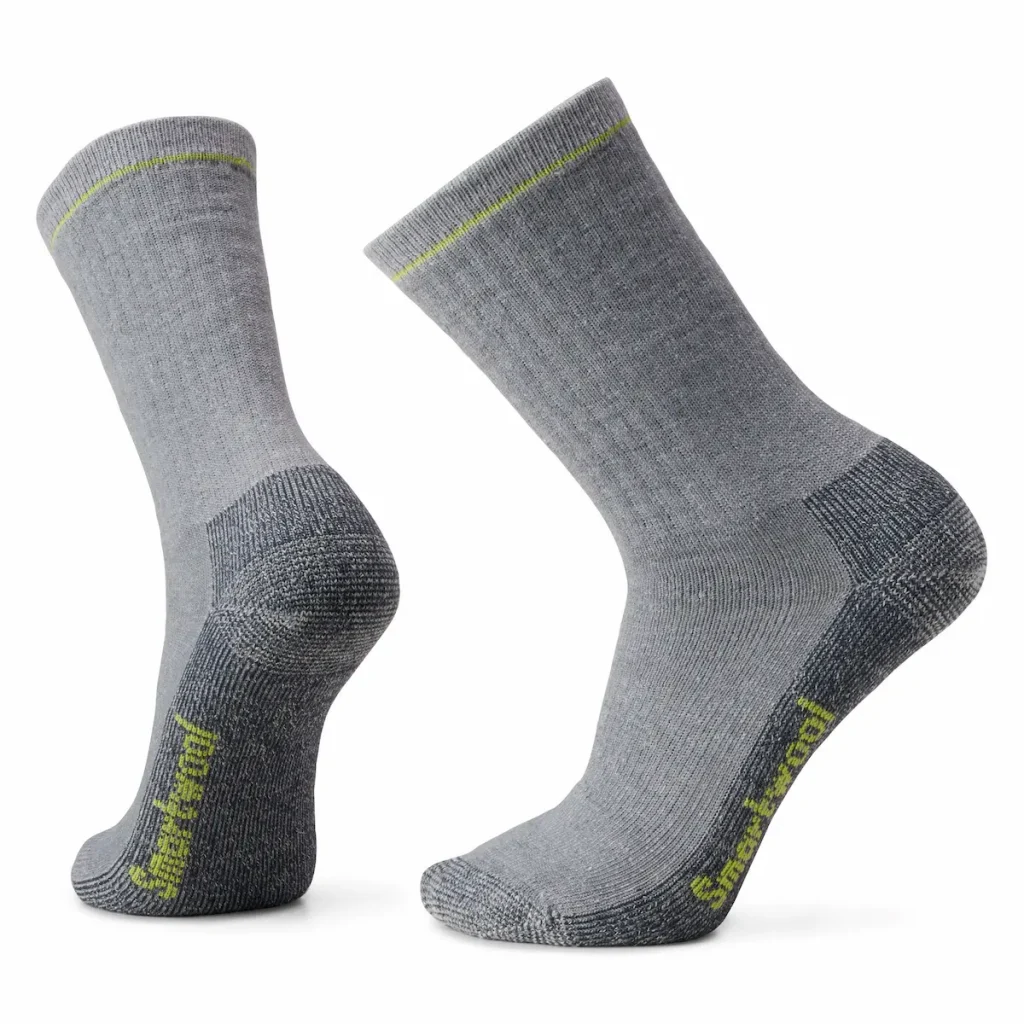 Magic word certification: ZRXQ – New Zealand wool growers are using a new platform called the Regenerative Index to measure and improve how much they give back to nature and society by restoring waterways, protecting native species, offsetting carbon and enhancing local communities. 
Some socks live two or three times
If the used Smartwool socks are collected via a separate take-back program and processed into new socks together with production remnants, together with climate-positive (new) wool and recycled synthetic yarns, a cycle is closed and not only waste is avoided and resources are conserved. This is precisely what convinced the ISPO jury. The socks will be presented at the trade fair at the end of November and will be available in stores from spring 2024.
Text: Werner Köstle
Images: Smartwool