After Corsa-e and Mokka-e, now the next, eagerly awaited drumbeat:
The Astra, the volume model from Rüsselsheim that has more than successfully held its own on the market for decades, will soon be available as a purely electric vehicle. Both as a compact hatchback model and, and here the expectation was even greater, as a Sports Tourer in Opel diction: as an estate.
Above all, the Sports Tourer fills an important gap in the range of electric vehicles, as a pure E-wagon is currently only available from SAIC-MG. "Gives" because the Opel Astra models are currently not yet available. Parallel to the Peugeot E-308 and E-308 SW, they will be on the market from around mid-2023.
The technical details are – according to Stellantis model policy – largely known. What is new is the electric drivetrain, which is based on the Nidec motor now used instead of the Vitesco drive previously installed, with now 115 kW of power, a torque of 270 Nm and a battery capacity of 54 kWh (gross, 51 kWh net). The specified charging power is 100 kW in the DC range, and 11 kW for AC charging with the on-board three-phase AC charger.
The stated range of 416 km according to WLTP (for both models) as well as a consumption per 100 km of 14.9 kW WLTP offers no surprises, at most the shut-off speed, this is 170 km/h and thus slightly higher than with the already available Opel electrics.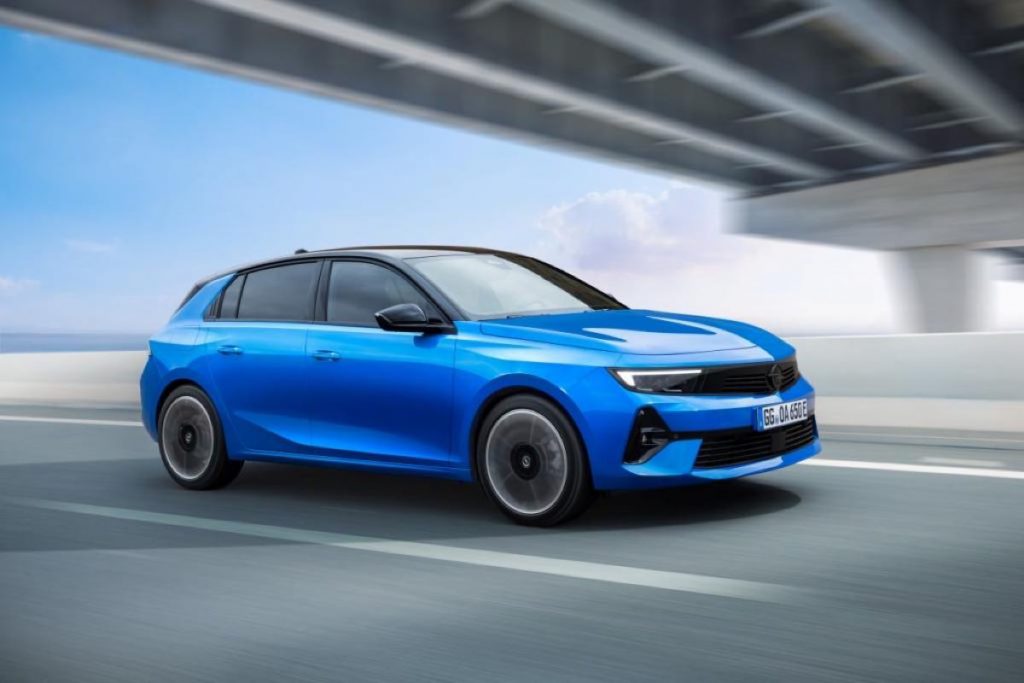 In terms of design, inside and out, both models also follow the Group's guideline; there is hardly any difference between them and the combustion engines and part-time Stromers.
Luggage compartment dimensions range from 516 to 1,533 litres for the SportsTourer, so with battery modules integrated flat in the underbody, they offer plenty of space, important for families, field workers and excursions or holidays.
The seats are comfortable, offer enough lateral support and are also certified by the campaign "Gesunder Rücken e.V.". Two 10-inch widescreen displays including a head-up display provide information on all important driving and vehicle data. For many users, the Opel-typical adherence to manual switches, such as for the air conditioning and sound system, remains pleasing.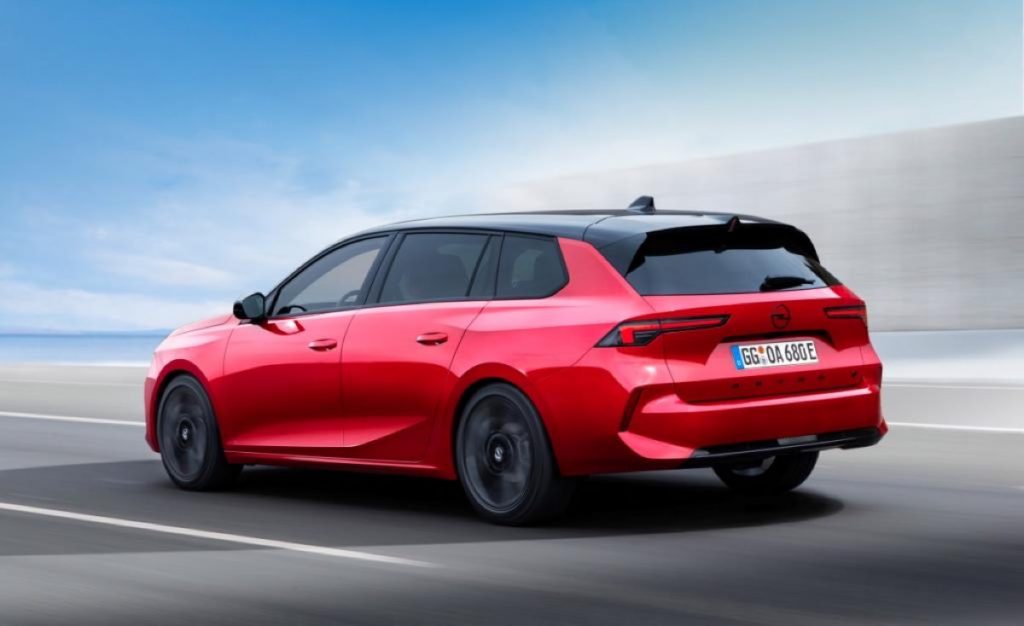 "The Astra Electric and the Astra Sports Tourer Electric are true pioneers: with the new battery-electric version of the five-door and station wagon, customers will in future be able to travel locally emission-free in an all-round way that is suitable for everyday use, comfortable and, above all, fun to drive. This is what we understand by meaningful 'greenovation' of mobility," says Opel CEO Florian Huettl. "At the same time, we are continuing to push the pace in our electric offensive. The new Opel Astra Electric is an important milestone on our way to becoming an all-electric brand in Europe."
After test drives with the partially electric Astra Plug-in, we came to a thoroughly positive conclusion: https://www.touremo.de/opel-astra-plug-in-der-appetitmacher The Astra Electric should also be successful on the electric car market. Especially since Opel is closing the gap in its existing product portfolio with the Sports Tourer Electric.
Text: Werner Köstle
Images: Stellantis/Opel