In Thuringia, e-motorbikers can take a very special terrain under their tyres – underground. On 365 days a year, (e-)mountain bikers already meander through a labyrinth of varied trails inside the disused Kamsdorf ore mine. Now this two-wheeled experience is even possible by e-motorbike. With the light, manoeuvrable and powerful "Escape" mopeds from the French manufacturer Electric Motion, you can dive into the dark corridors of the underworld without producing any stench or noise. Challenging passages with jumping elements or rocky sections can also be mastered with the cross machines. Besides the unique underground experience, you get interesting insights into mining. Those who want to try out what the Trailwerk has to offer can choose between three Underworld E-tours with different levels of difficulty. Beginners, advanced riders, but also ambitious motor sports enthusiasts can let off steam underground at the adventure playground all year round, regardless of the weather.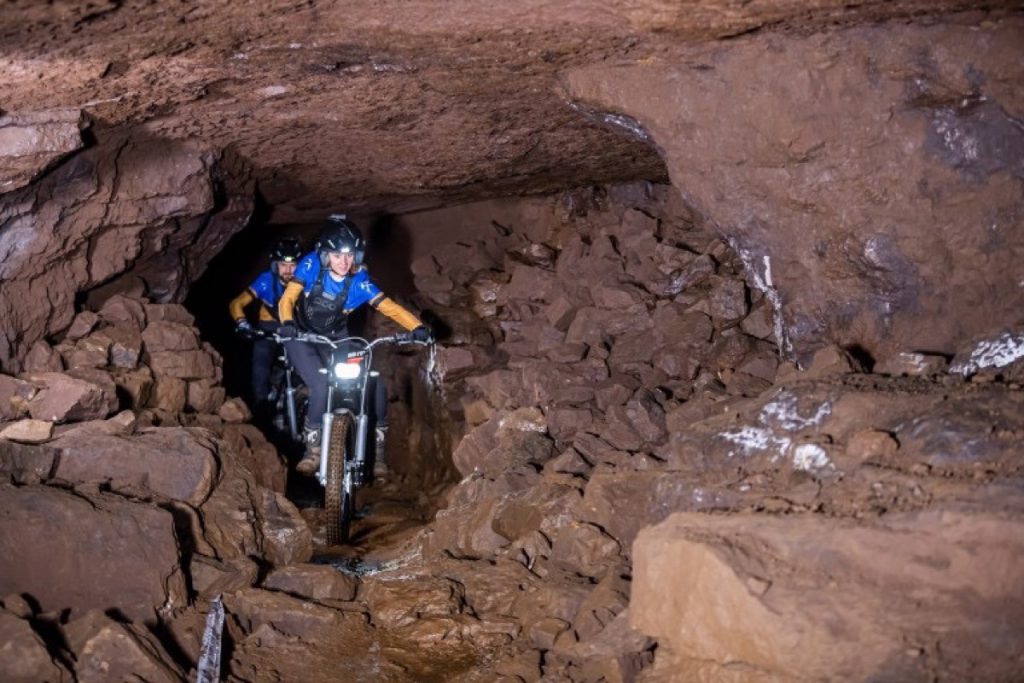 At the beginning of each tour, motorbike fans receive a briefing. Among others, MTB guide and downhill professional Lucas Rham accompanies the tours. Motocross fans can expect lots of riding fun on kilometre-long single trails. On the professional tour, you even spend up to three hours in the mine and can try out individual sections several times.
The prerequisite for the tours is a class B driving licence or a moped driving licence. In addition, you need a motorbike helmet, protectors for knees, chest and back as well as full-finger gloves and ankle-high, sturdy boots. Helmet and protectors can be rented on site.
Up to four participants can rent an Escape at the same time per tour. Or you can bring your own e-motorbike and use it to test the narrow and technically challenging ascents and descents. The adventurous expeditions can be booked from 159 euros per person.
Text: Werner Köstle
Pictures: Christian Heilwagen | Regionalverbund Thüringer Wald e.V.