Opel has expanded its e-mobile product range with a charger called "Universal Charger". This makes it possible to "recharge" anywhere and with any electricity in Europe.
A charger for all cases
Europe has many electricity grids with different charging options as well as different plugs. In order to spare its Stromer customers the annoyance of not being able to access their vehicle's energy in case of doubt, the company from Rüsselsheim is now offering them a charger for all cases – the "Universal Charger". According to Opel, this is the "Swiss army knife" of charging options. The all-rounder is available as an accessory for all models from the battery-electric Opel Corsa-e to the Opel Vivaro-e, the Opel Zafira-e Life and the plug-in hybrid versions of the Opel Grandland X.
Those who cannot or do not want to decide on a preferred charging option can play it safe with the Universal Charger when it comes to charging solutions. With various adapters, the Universal Charger combines the functions of "Mode 2" and "Mode 3" cables as well as a Wall Box in one device. With its selectable, interchangeable connectors, the mobile charger can be connected to almost all typical national household sockets (e.g. via the Type-EF plug in Germany) as well as to public charging points. The latter works via the Type 2 plug. To be able to charge at home with up to 11 kW, a 400-volt three-phase socket is then required. Like the previously mentioned adapters, the Universal Charger comes with the appropriate CEE-16 plug – as well as a practical storage bag for cables and connections that can be stored in the boot.
The Universal Charger is therefore ideal for customers who normally charge their vehicle comfortably overnight at home, but also occasionally want to make longer journeys and then also need to recharge on the road. In these cases, they simply take their universal charging assistant with them and are prepared for any situation.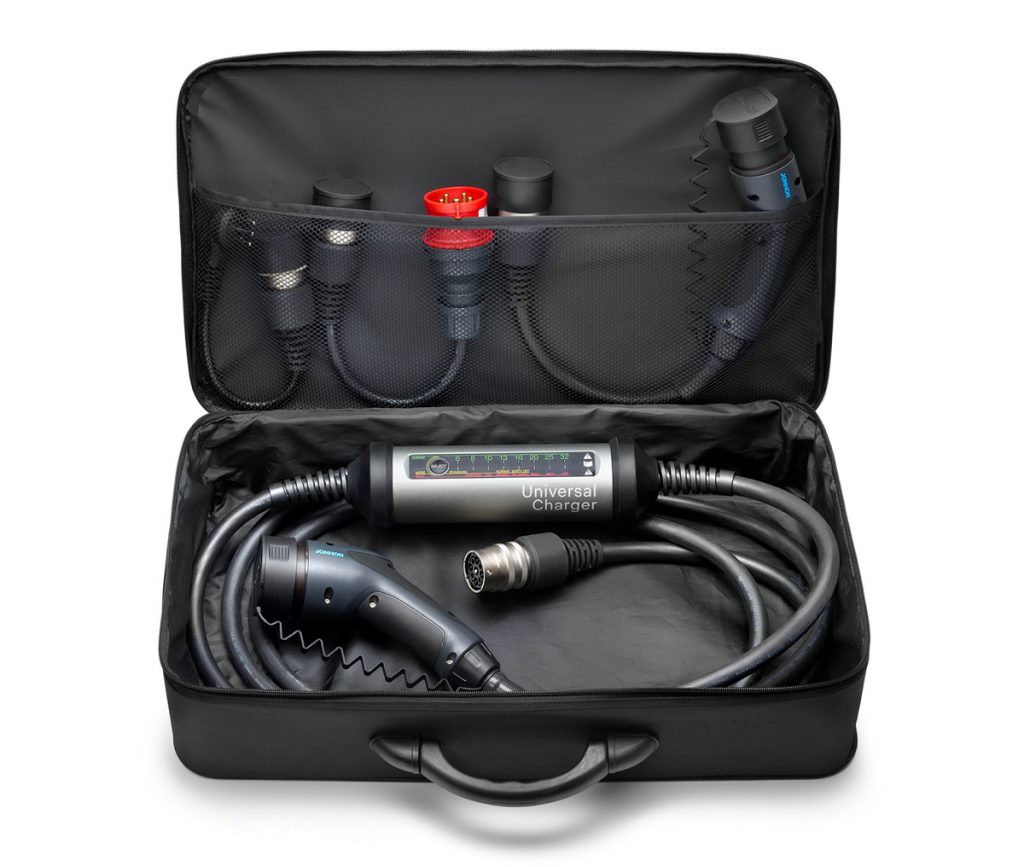 Price: from 720 euros
Because the Universal Charger, with its three different connections and storage bag, is available from 720 euros (UPE incl. VAT in Germany) depending on the model when ordering a new car.
https://www.opel-accessories.com/de-DE/opel/LADEZUBEH%C3%96R
Pictures: Opel