Skoda's electric "nippy three" is now complete. In addition to the well-known SUV Enyaq iV, its sportier variant, the Enyaq Coupé iV, debuted a few days ago, and again only a few days later Skoda opened the order lists for the top model of the series, called Enyaq Coupé RS iV. Skoda sees this as the starting signal and first car for the electrification of the RS family.
Both coupés are based on the modular e-drive kit (MEB) of the parent company VW and accordingly have the same familiar technical key data as the VW ID 5 GTX. In terms of range, they stand out a little from the Enyaq SUV because the coupé shape, with its slightly more streamlined form, is a little more efficient when it comes to range, which for the RS model is 500 km, and thus slightly below the Coupé iV with a stated 545 km.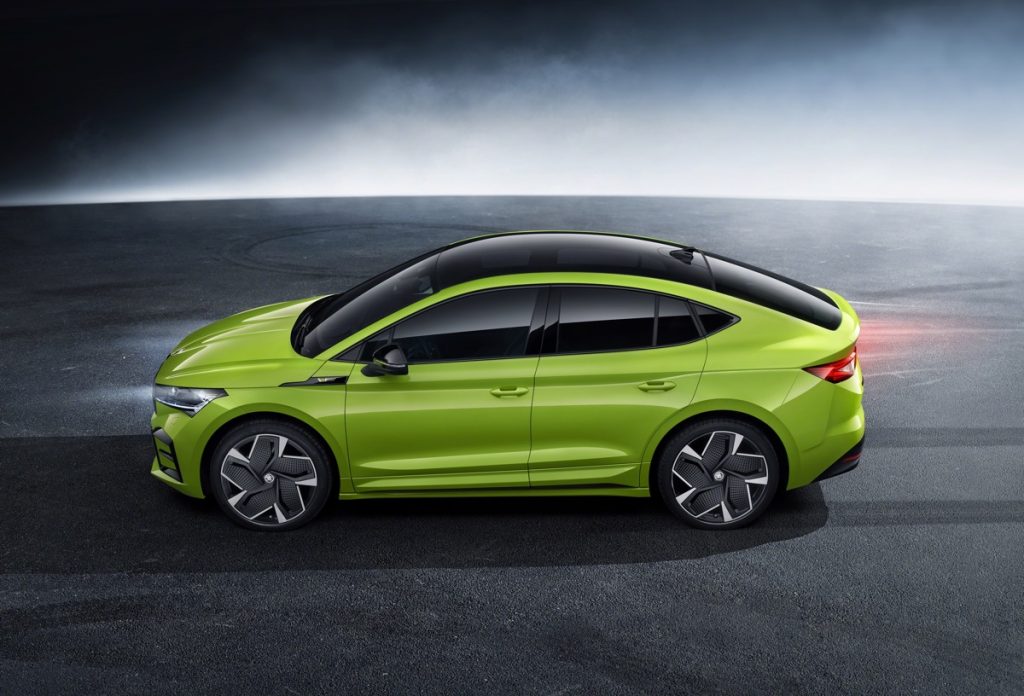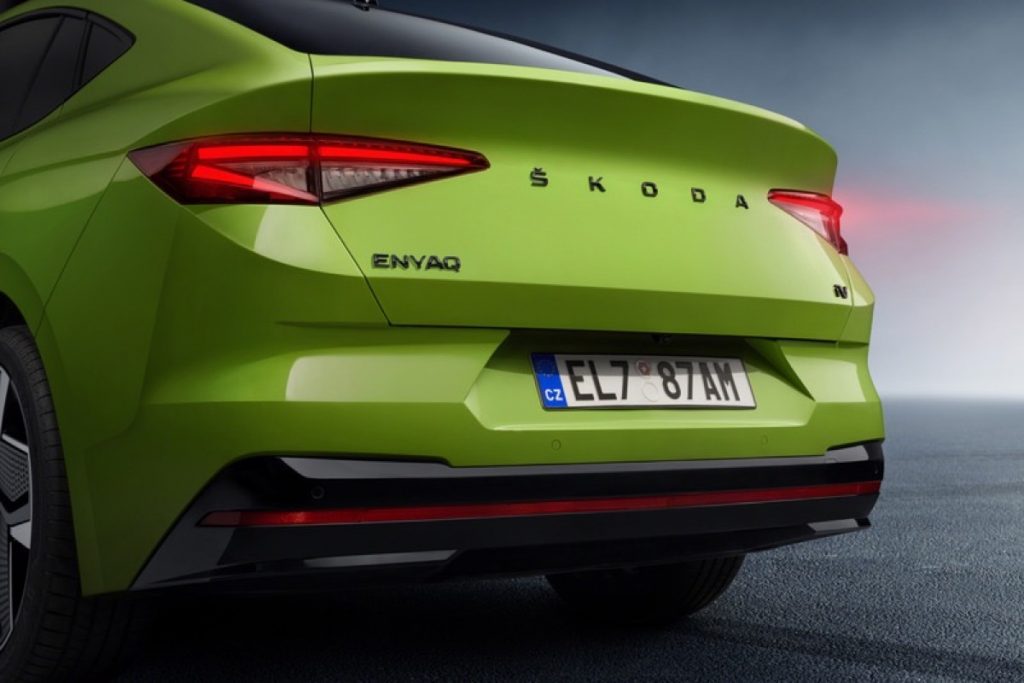 The RS variant is distinguished from the Coupé by the usual sporty accessories and equipment and design features, with the most striking "deviation" probably being the "radiator grille" with its face illuminated by 131 LEDs, called the "Crystal Face". In addition, there is the LED light strip at the rear, 20-inch alloy wheels, side skirts and black body accents.
The RS is only available in the most powerful version with 220 kW of power and a top speed of 180 km/h, all-wheel drive and a large battery with 82 or 77 usable kWh. The battery is charged from 20 to 80 percent in 36 minutes. The colour "Mamba Green" shown is reserved exclusively for the RS.
The price for the top model starts at 57,700 EUR, minus the subsidy at 49,725. Those who order their RS today will probably be able to take delivery of it early next year. So patience is called for with this one, as with so many others.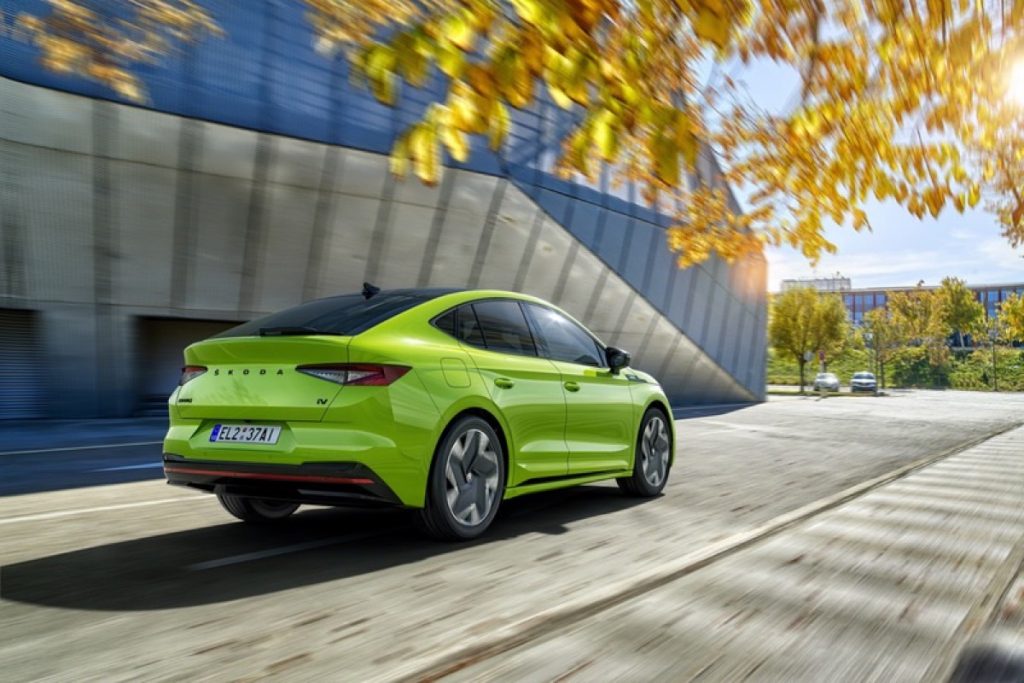 So if you are looking for an alternative to the Ford Mach-E or Jaguar i-Pace and have the necessary patience, this "intensive Stromer" might be the right choice for you.
Text: Werner Köstle
Images: Skoda