Sowing, digging, watering, fertilising, weeding – an increasing number of mostly young women gardeners – in new German, farmer florists – are fighting for a niche in the flower market by growing cut flowers according to sustainable criteria – without the use of artificial fertilisers and pesticides – in harmony with nature. The florists in the Slowflowers network do without plastic and cutting foam and sell their floral arrangements and bouquets in their region.
Is there a new flower power movement? Yes, there is – and it has not been flourishing in secret for a long time. The florists, gardeners and farmers who have joined forces in a network are attracting a lot of attention in the media and really do have a lot of power when it comes to sowing, weeding and making known their conviction to grow flowers according to ecological criteria. They have joined forces in an association called "Slowflowers", inspired by the term "Slow Food", in which regional and seasonal food is utilised, prepared with leisure and enjoyed. Transferred to the Slowflowers movement, the florists and farmers are concerned with growing cut flowers sustainably on small areas – i.e. without the use of pesticides and "in the rhythm of nature". This means that in the gardens of the Slowflowers activists, flowers bloom from spring to autumn – in winter, dried flowers and cut flowers are sold, or flowers that also bloom in winter, such as the Christmas rose or amaryllis.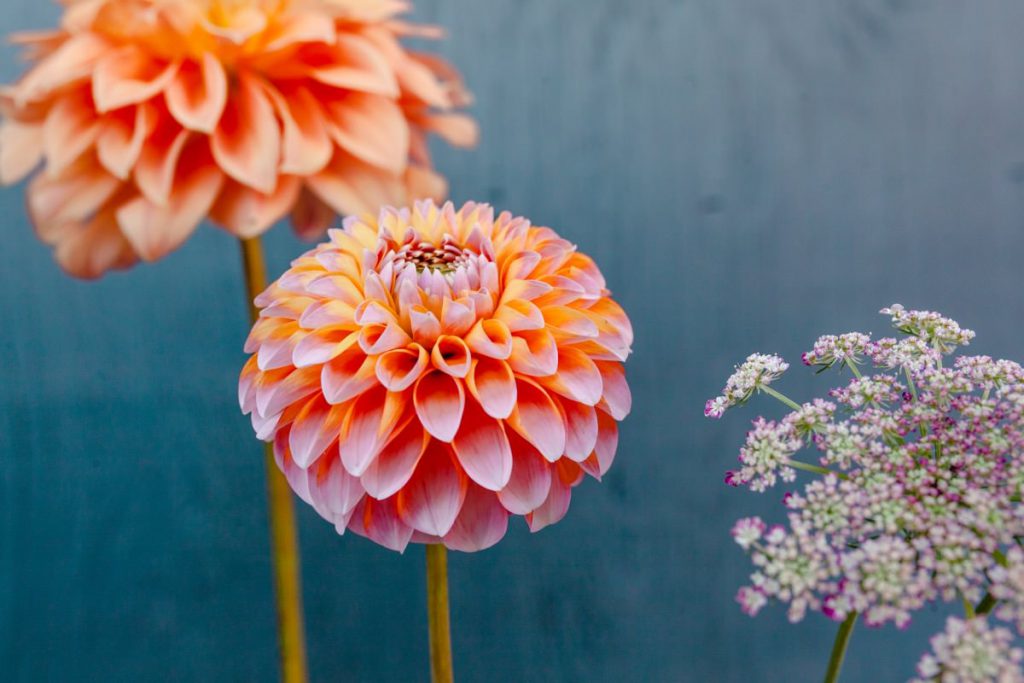 The gardeners in the association use organic seeds wherever possible and do not use toxic fertilisers, herbicides or pesticides. The independent flower farmers pay attention to the details when tying, planting and selling their flowers. This means that the flowers are not packed in plastic, but in paper, and those who choose a bouquet do not bring home any unpleasant souvenirs. Because if you quickly pick up a plastic-packed bouquet of tulips at the discount store on Valentine's Day, you are very likely to give your favourite person a whole cocktail of poison as well. Especially roses – the Germans' favourite flowers – often have high concentrations of pesticides if they come from African countries. On top of that, such a bouquet has a considerable CO2 footprint. To give you an idea of the quantities: in 2021, around 1.16 billion roses were imported from the Netherlands. Kenya imported 336 million.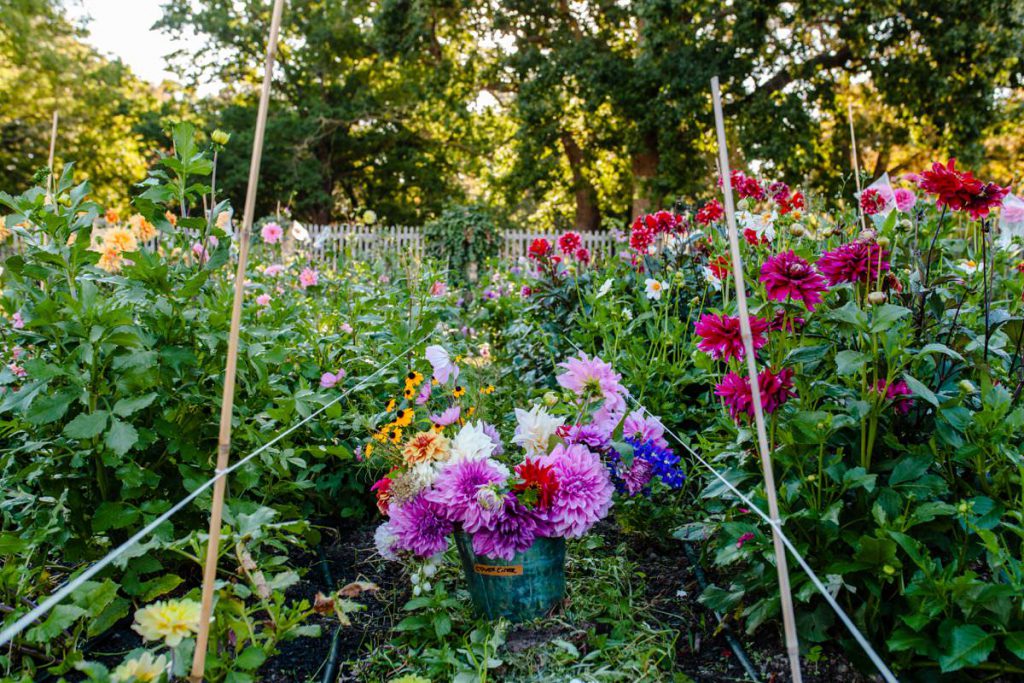 In terms of numbers, the Slowflowers movement cannot yet compete with this, but the number of members has been growing steadily since its founding in 2019. Today, there are already 170 members in the German-speaking region. And what they have less of in terms of space, they make up for with commitment. You can feel this very clearly when you talk to the farmers and florists – 90 percent in the network are actually women. After about one to one and a half years, many of them take the step of making "slow gardening" their main profession.
On an interactive map on the website www.slowflower-bewegung.de, you can quickly find out which nearby nursery works according to ecological criteria and offers flowers grown in a pristine, toxin-free habitat where bees and other insects also thrive.
Chantal Remmert shows how it's done: implementing the idea of the cycle in an exemplary way
Chantal Remmert, a "farmer florist", has made the movement known in Germany with her company Erna Primula – Blumen Studio. She is one of the founders of the movement and is now one of two press spokespersons for the Slowflowers movement in Germany. In 2016, Remmert had started growing plants herself in Leipzig and launched a sustainable flower studio. The landscape architect was inspired by the movement, which has been around in the USA since 2007. She explains: "In the initial phase, I thought I was the only one in Germany. There were similar movements in Italy, France and Great Britain, but here I felt like a pioneer. In 2019, there were seven of us when we founded the Slowflowers movement in German-speaking countries."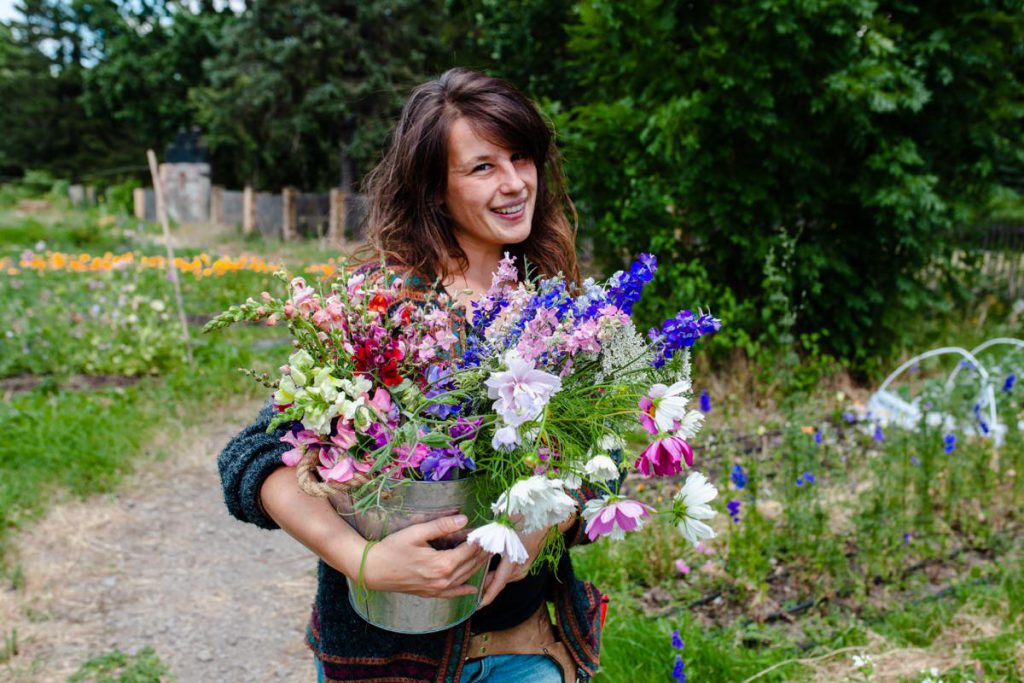 Since the beginning of the year, Chantal Remmert has been living close to her family again in Schwäbisch Hall, Baden-Württemberg. She grows flowers and plants on just under 2,000 square metres and lives the circular idea down to the last detail. "I really want to make everything sustainable, from seeds to breeding to sales," she says. This means that she doesn't use any plugging foam for her elaborate plugging arrangements and flower arrangements. The use of hot glue guns and plastic tape are also taboo. She stresses that all materials are checked to see if they are reusable, recyclable or compostable. There are now even rubber bands that rot, she says.
For transport, the flowers are wrapped in newspaper or recycled paper that has been produced sustainably, and delivered on cargo bikes. She also only sells cut flowers that are in season. In winter, there are dried flowers, Advent wreaths and New Year's Eve decorations: www.erna-primula.de
The way of growing plants sustainably is sustainable – she is convinced of that and explains further: "From a business point of view, for example, the sharp rise in energy prices is hitting us less hard now than conventional nurseries that have to heat greenhouses." All in all, the members of the Slowflowers movement are united by their conviction that they are doing the right thing and have therefore made it their task to inspire other players in the florist sector, which is still predominantly conventional, to follow suit. By means of workshops or, for example, a book.
DIY gardening guide – the book for the movement
In February this year, the Swiss publishing house Haupt Verlag published a gardening book on the subject. The texts are by Chantal Remmert, the photos by Grit Hartung. "Slowflowers – Wild Gardens & Untamed Bouquets" is intended as a "Do-It-Yourself" inspiration for all those who would like to create beds themselves and grow flowers sustainably. The book is dominated by large-format, beautiful pictures of blossoms and flower arrangements in close-up. But first there is an informative start with all kinds of basics and tips; botanical terms and interesting facts about climate, soil preparation and garden management are explained. I particularly like the introductory photos of the stem tools, hand tools and Chantal's favourite vases, which make me want to look for just that at the next flea market visit. An overview of sustainable materials shows that no plastic utensils are needed to make flowers into a bouquet or flower arrangement.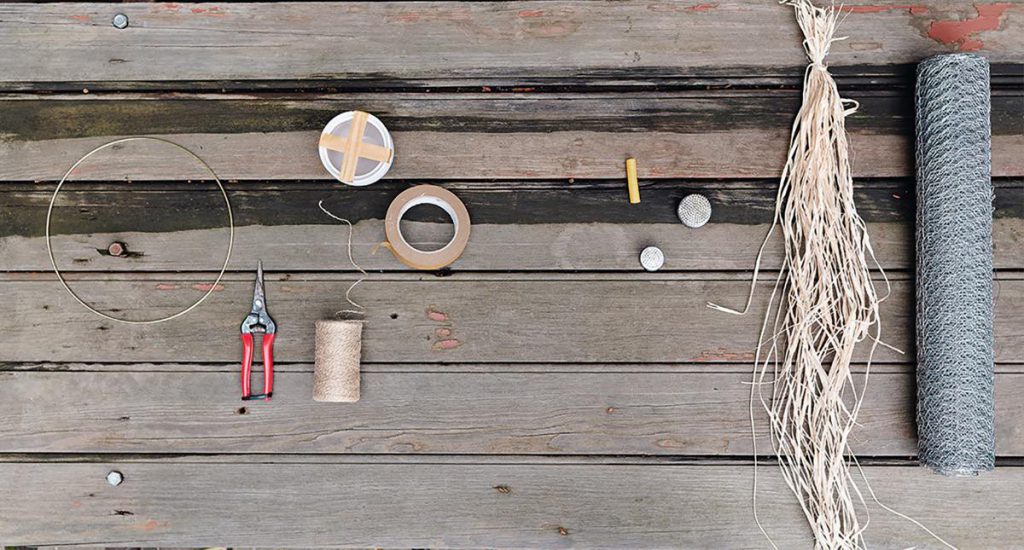 The photos are so beautiful that they would even fit into a coffee-table book format. The author's aim, however, is not to present a pure coffee-table book, but a gardening book in a format that can be taken along, and that also fits well on the garden table in the allotment garden.
Many of the photos have something meditative about them and it is fun to flip through even if you are not an amateur gardener or have ambitions to get into sustainable flower growing. Only the cursive, squiggly font of the headings, while very decorative, could be a little easier to read, especially in the flowering and harvesting calendars at the end of the book.
It is also pleasing that the sustainability claim of the Slowflowers initiative is also reflected in the book project. For example, plastic packaging – which is unfortunately still common – is dispensed with and the printing is done in Germany with vegan, petroleum-free inks on 100% recycled paper.
Conclusion:
Readers don't need to have a green thumb to enjoy this floral foray through Chantal's garden. Crafters can take inspiration from the festive centrepiece as the holidays approach. Botanical amateurs will get a basic book and budding self-made farmers and florists an action guide to sustainable gardening. And last but not least, the book encourages you to check out the Slowflowers site to find out where your nearest member farm of this great initiative is located before making your next flower purchase.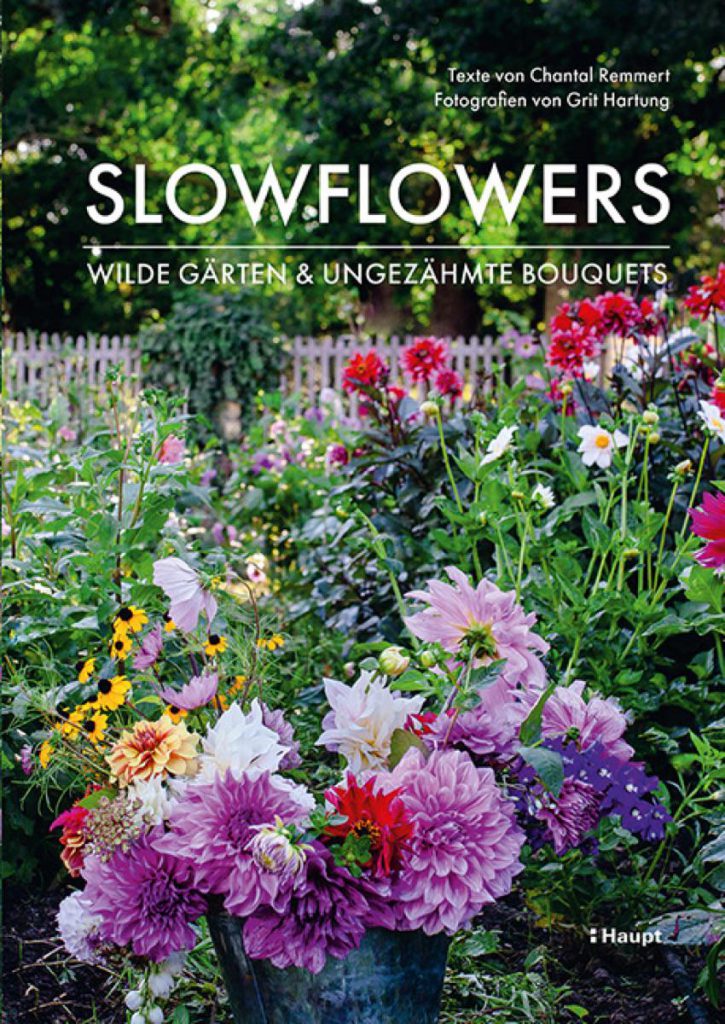 Chantal Remmert, Grit Hartung
Slowflowers: Wild Gardens & Untamed Bouquets
224 pages, 200 colour photos, hardcover CHF 40.00 (RRP) / EUR 34.00
ISBN 978-3-258-08293-6
Haupt Publishing House
Date of publication: 14 February 2022
Photos: fotostoff/Grit Hartung
Text: Susanne Frank
Images; fotostoff, Grit Hartung
Links: